7 Truly Gorgeous Día de los Muertos Makeup Ideas
The best tutorials, all in one place.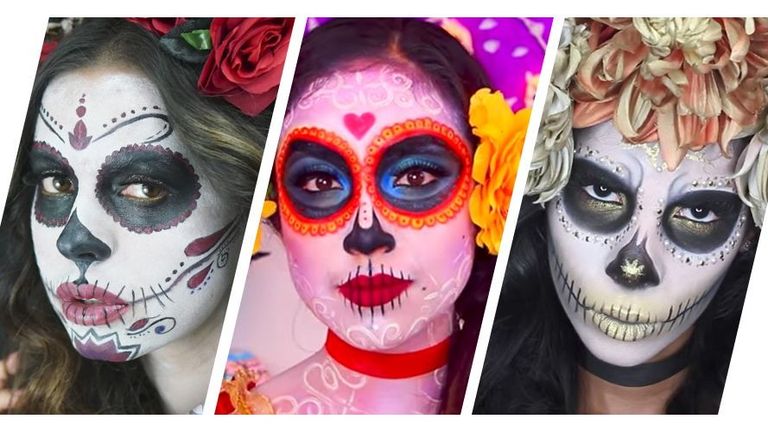 (Image credit: YouTube)
October 31 is upon us, which means it's nearly time to celebrate Día de los Muertos. But know what it's not time to do? Culturally appropriate calavera—AKA sugar skull—makeup, or paint your face like "La Calavera Catrina" as a super-cool Halloween "costume."
Because, as a reminder we shouldn't have to issue, Halloween and the Day of the Dead are not the same thing, or even remotely similar. And if you can't easily explain why, you're probably best off finding different Halloween makeup this year, of which there are approximately a trillion options that won't demean the history of an entire group of people.
But for everyone else, we've got you covered with the brightest, most colorful, and decidedly gorgeous Día De Los Muertos makeup tutorials, ahead, so you can celebrate the holiday—and your ancestors—in style.
1. This Subtle Gold and Silver Style
2. This Blue and Orange-Hued Style
3. This Glittery Rose Style
4. This Jewel-Encrusted Style
5. This Smokey, Monochromatic Style
6. This Violet-Cast Style
7. This Classic Matte Style