This Mother's Day, Something Else to Celebrate
In honor of Mother's Day, Melinda Gates writes about why she decided to leave the workforce when she had children, and why she decided to go back to her career.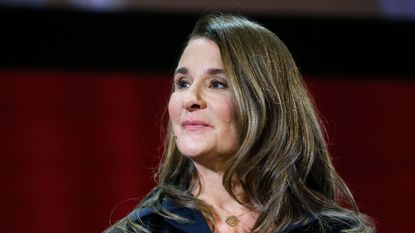 (Image credit: Getty Images)
Forty years ago, the magazine Working Mother released an experimental first issue. The publisher was curious to see whether anyone would buy it: At the time, there weren't publications targeting working mothers, and no one knew if there was a market for such a thing. But both readers and advertisers proved interested, and, the following May, the magazine held its official launch just in time for Mother's Day.

Looking back, some of Working Mother's early content was, in the magazine's own words, "cringeworthy." The first issue contained headlines like "My husband thinks much more of me now" and "How can you leave that baby?" But in at least one way, the magazine was breaking new ground.
While there have always been women who have worked—and some women who have historically worked longer, harder, and for less than others—their stories have often gone untold. Young women like me certainly didn't hear much about them.
The year Working Mother launched, I was thirteen years old and living with my parents in Dallas. My own mother worked, and very hard, but hers was the unpaid kind done around the home. I always imagined something slightly different for myself, though. I wanted to be a great mom like she was—and I also wanted an exciting job like my dad, who was an engineer and played a role in the Apollo missions. I dreamed of a career that would allow me to be a part of something impactful.
In 1987, a few days after I got my M.B.A., I packed up my car and moved to Seattle to start my career at what was then a 1,500-person company called Microsoft. It was, in many ways, a dream job. Everything around us was charged with potential. We'd look at a shelf of encyclopedias or a stack of magazines and ask: What if these were digital so you could search them all at once? Thanks to new technologies, possibilities were opening all around us.
The work was intense, creative, meaningful—and pretty soon, it became the center of my life. So, it came as a bit of a shock to those close to me when I chose to quit my job after Bill and I had our first child, Jenn, in 1996. While I'd always assumed I'd be a working mom, Bill's schedule as CEO was all-consuming, and I knew I wanted my kids to have the kind of family life I'd had growing up—full of books and science experiments and after-school glasses of iced tea with my mom. Not every woman has the option to say home with her kids, and I felt very lucky that I did. At the time, and under the circumstances, it seemed like a no-brainer.
Eventually, though, things shifted. While I'd once thought the best thing I could do for my family was leave the workforce, as my kids and I both got a little older, I decided the most important thing I could do for them was go back. That decision is personal for each woman, but for me, it came down to this: If I wanted my daughters and son to truly believe that women can do anything, I needed to model that for them.
So, around 2012, I started taking on a more visible role at our foundation. I'd been traveling to developing countries for more than a decade and deepening my understanding of the challenges facing the world's poorest people. I knew in my heart that I couldn't turn my back on the women I met through these trips, and I decided to use my voice to amplify their stories. Advocating for women and girls is work I believe is important, work that I'm proud for my children to see me doing.
There were challenges, of course. But in the end, I like to think that we not only made it work; we made our family stronger.
My own daughters have a very different view of the world than I did at their age. They know a lot of moms who work and have plenty of examples to consider as they think about the lives they want to lead for themselves. Jenn is about to graduate college, and when we sat down recently, she told me that the older she gets, the more she understands the decisions I made and why. Nothing means more to me.

This Mother's Day, my hope for my daughters—and all of our daughters—is that they will have the freedom to make the decisions that work for them, the chance to live the lives they dream of, and that they will always live in a world that values the stories of women and their experiences.
Watch as Melinda and her eldest daughter, Jenn, chat about being—and having—a working mom:
RELATED STORY
Marie Claire email subscribers get intel on fashion and beauty trends, hot-off-the-press celebrity news, and more. Sign up here.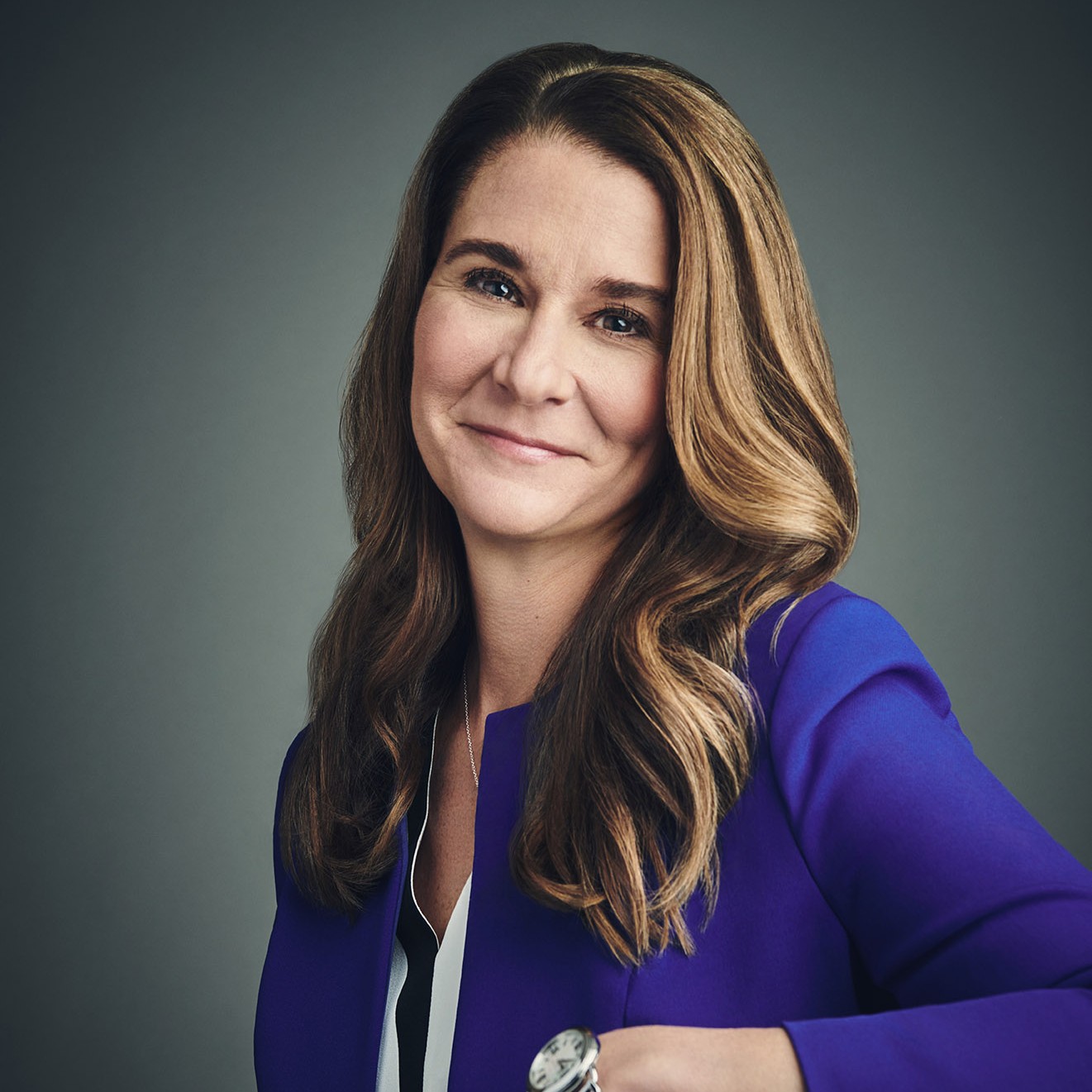 Co-Chair, Bill & Melinda Gates Foundation and Founder, Pivotal Ventures
Melinda French Gates is a philanthropist, businesswoman, and global advocate for women and girls.
As the co-chair of the Bill & Melinda Gates Foundation, Melinda sets the direction and priorities of one of the world's largest philanthropies. In 2015, Melinda founded Pivotal Ventures, a company working to accelerate the pace of social progress in the United States. Melinda is also the author of the bestselling book The Moment of Lift.
Melinda grew up in Dallas, Texas. She received a bachelor's degree in computer science and economics and an MBA, both from Duke University. Melinda spent the first decade of her career developing multimedia products at Microsoft before leaving the company to focus on her family and philanthropic work. She has three children—Jenn, Rory, and Phoebe—and lives in Seattle, Washington.