I Published My Debut Novel to Critical Acclaim—and Then I Promptly Went Broke
On the dark side of literary fame.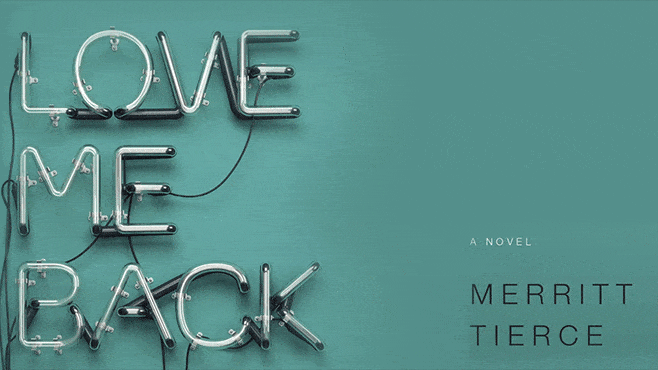 (Image credit: Doubleday)
Forbes' list of the world's highest-paid authors came out last month. My name's not on it and it probably never will be. My name is, however, on a $786 utility bill that just arrived in the mail. Summer in Texas is expensive, even when you set the thermostat at 85 degrees and tell your husband and three kids there are ice packs in the freezer if they can't deal.
My name is on the phone bill. The student loan bills, medical bills, internet service provider bills, car insurance bills, the lease. My name is on three bank accounts, the present combined balances of which are insufficient to pay any one of the aforementioned bills. My name is also on a book, my first novel, Love Me Back, which was published by Doubleday two years ago to what they call "wide acclaim."
Love Me Back was reviewed by The New York Times ("brilliant, devastating"), the Chicago Tribune (one of their dozen best books of 2014), Texas Monthly ("one of the most mesmerizing heroines in recent fiction"), the San Francisco Chronicle ("ferociously good"), the Los Angeles Review of Books ("extraordinary"), Electric Literature ("the greatest restaurant book on earth"), mentioned in The New Yorker (twice), name-checked by St. Vincent, blurbed by Roxane Gay and Carrie Brownstein, and translated abroad. It won the Texas Institute of Letters' Steven Turner Award for Best First Fiction and was shortlisted for the PEN/Robert W. Bingham Prize for Debut Fiction. Etc., etc., etc.
I had an astonishingly good first run.
Which is, for the most part, over.
Publishing has moved on to Sweetbitter and The Girls and more Harry Potter. Publishing is always moving on. Foolish poet that I am, I didn't realize how hollow that would make me feel. But of course publishing is moving on. Because publishing is also an industry, employing people who need to pay their own utility bills.
I used to be able to do that. Before my book was released, I worked as the executive director of a small nonprofit, which sounds impressive unless you've been the executive director of a small nonprofit, and then you know it just means you're the one who does everything and still feels guilty all the time. Although I was intensely dedicated to the organization's mission of funding abortion access, I never felt like I was an ideal executive director and that's not just imposter syndrome, or my being too hard on myself: I can't delegate, overthink everything, and generally dread interacting with people unless the activity is either being quiet together or having sex. It never was; it was always talking to people in meetings or asking people for money, or having a meeting to talk about asking people for money.
So, two weeks before my book was published, I quit my day job. I was relieved to pass the mantle to someone I thought far more suited to the gig. And I was excited to ride the momentum of the first book—to do the tour and the interviews and then keep it all going forever somehow. I had also recently remarried, following a decade of being single. My new husband had a decent job, and we thought we'd try living on one income (his) while I worked on my next book. So when I said I quit my day job, it wasn't because I could live on the publisher's advance indefinitely. It was because I opted to become a financial dependent for the first time in my adult life, which has proven stressful for my relatively young marriage and even more stressful for my writing. I haven't been able to write since the moment I started thinking I could or should be making money as a writer. I haven't produced a Second Book.
Sometimes I wonder if I should have asked for a two-book deal, a common arrangement in publishing. It entails a contract (and an advance) for two books, the second of which is almost never finished—often not even started—at the time the contract is entered into. I asked my agent not to go for a two-book deal because I didn't want to owe anyone anything. I didn't want to feel like I had to force it. I was afraid a book written under those conditions would inevitably feel contrived.
For over a year after Love Me Back came out I woke up every day with this loop in my head: I should write. But I need money. If I write something I can sell it and I'll have money. But I need money now. If I had money now, I could calm down and write something. I don't have money now, so I'm probably not going to be able to calm down and write something. To have money now, I need a job. I should get a job.
Perhaps you're thinking: But wait—if your first book was so well-received, don't you get royalties? Aren't people still buying it, and don't you get a piece of each sale?
Back to the Forbes list: Basically John Grisham and Stephen King and JK Rowling are bankrolling the entire publishing industry, and deals for debut authors like me are slot-machine pulls. My book has sold over 12,000 copies, but that's nowhere close to earning back my advance (which is when you can start earning royalties). In fact, I wonder if my publisher considers 12,000 a failure, commercially, and won't want to pull the slot machine handle on me again.
By last Christmas the spinning wheel in my head had frozen on I should get a job, so I did. I went to work for the United States Postal Service as a letter carrier. I loved it. I loved the simplicity of the mission: put the letter in the box. Sort the letters, load the truck, deliver the mail. Walk from house to house reading the names of the people who live in them. Solve little puzzles, don't fuck up. Keep your feet dry and the sun off your head. Drink water.
I made $16.65 an hour, which was enough to relieve at least some of the financial pressure. But the part of the loop that went straight from If I had money now to I could calm down and write something didn't account for intense physical exhaustion. I walked eight to 12 miles each day, carrying a heavy satchel. I actually liked being drained that way, as if each piece of paper I put in a mailbox represented a small packet of my own energy. But at the end of the day, there wasn't anything left for Second Book. I had the stamina to do the job and come home and recover from doing the job and then go do it some more the next day.
The dangerous thing about a day job is that you can very quickly become suspicious that you are not a writer. Because you are a letter carrier. Or a waiter, which I also was for 15 years. For the longest time, I was a working-class person who thought of herself, privately, as a writer. When I was around my working class colleagues I was ashamed to say I wanted to be a writer, and when I was around writers or artists I was ashamed to say I was a waiter. Now I am a writer who's ashamed to not know how to make money as a writer.
Because no matter how you do it, no one is paying you to write. They may pay you for something you wrote, or promise to pay you for something you have promised to write. They may pay your room and board for a month or two at a residency. They may pay you to teach, or to edit something someone else has written. They may pay you to come to a university and talk to people about writing. None of this is the same as being paid to write.
I would like to be paid to write.
I would, right now, sign in blood a contract that would pay me $40,000 a year for the rest of my life. No advances. No royalties. No freelance checks, no honoraria, no prize money, no film or TV options.
At this stage in my vocational life, $40,000 is probably well below my earning capacity. I have a terminal degree from the most prestigious writing school in the country, and I've published a book with a major house—these qualify me to apply for tenure-track positions at universities. I have what I could market as executive-level experience running a nonprofit. I have the fine-dining skill set to make close to six figures waiting tables. I could work for the postal service and be earning more than $40,000 within a few years. I could teach public school where I live and my salary would be at least $52,750. But I don't want to teach at a university or a public school, deliver mail, wait tables, or run a nonprofit. Because I don't want to write on the side, on sabbatical, in my spare time, for one month each summer, or never.
At least, with an imaginary salary, I could call the hospital and tell them I'd be paying $50 a month for as long as it took to pay down that bill. I could think about how to tell a beautiful story, instead of thinking about how to tell my son I had to cash out his college savings to pay the rent. At least I would know that tomorrow all I have to do is write.
But this is a fantasy; the reality about making money as a writer is you hustle the fuck out of freelance pieces like this one. Or you teach. Or you drive a bus. Or someone supports you. Or you're independently wealthy. The reality is that somehow you have money, and somehow you write.
Follow Marie Claire on Facebook for the latest celeb news, beauty tips, fascinating reads, livestream video, and more.
Celebrity news, beauty, fashion advice, and fascinating features, delivered straight to your inbox!