Editors handpick every product that we feature. We may earn commission from the links on this page.
15 Grad Gifts Under $200 Any Guy Would Appreciate
No, not a belt (as much as he needs one).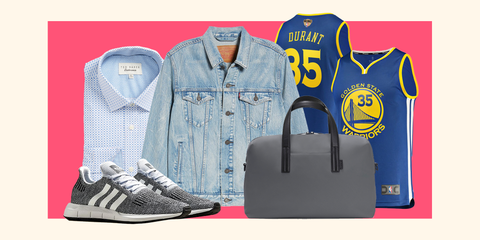 After your brother, friend, or cousin makes it across the graduation stage, it's inevitable he'll head in one of three directions: the career route, the backpacking route, or the "let me live" route. Whichever path he takes, there's a present to mark his accomplishment that's useful and affordable. Ahead, a roundup of the best picks under $200 that he'll truly appreciate.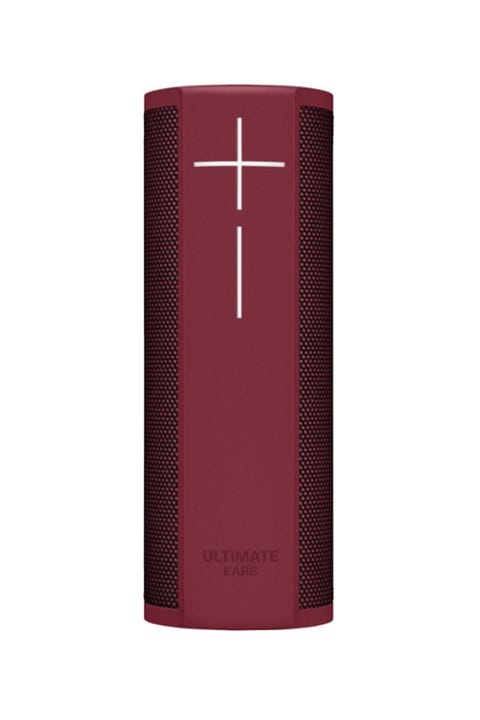 The Techie
Ultimate Ears, $149
This bluetooth speaker equipped with Alexa voice control is a necessity for waterproof shower jams or his next pregame.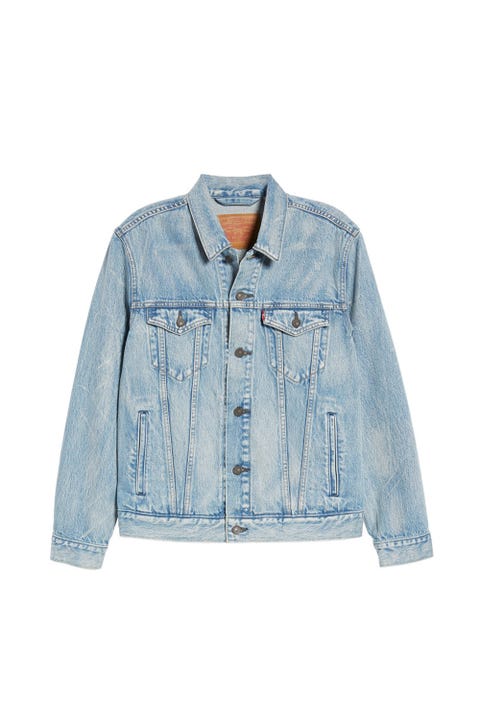 The Style Guru
Levi's, $98
If he didn't own a denim jacket in college, he's been missing out on the one closet item that's actually acceptable to recycle three times per week. (No, that ripped frat tank doesn't count.)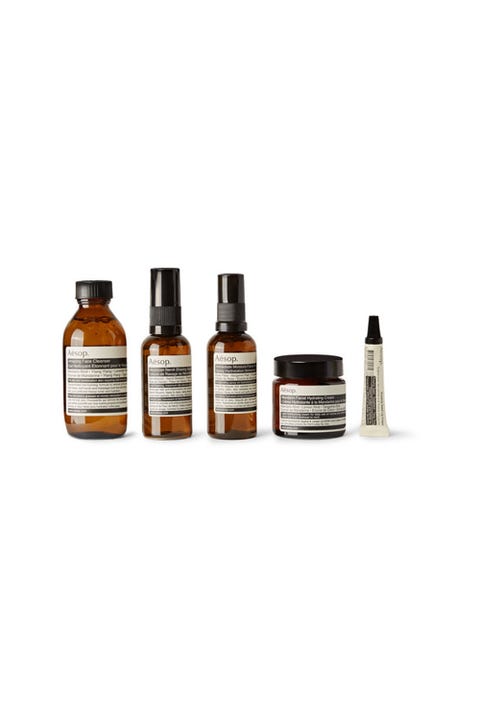 The Grooming Expert
Aesop, $150
Now that he's an actual #adult, up his skincare game with this five-for-one grooming kit. It includes face cleanser, hydrating cream, shaving serum, spray-on moisturizer, and lip cream.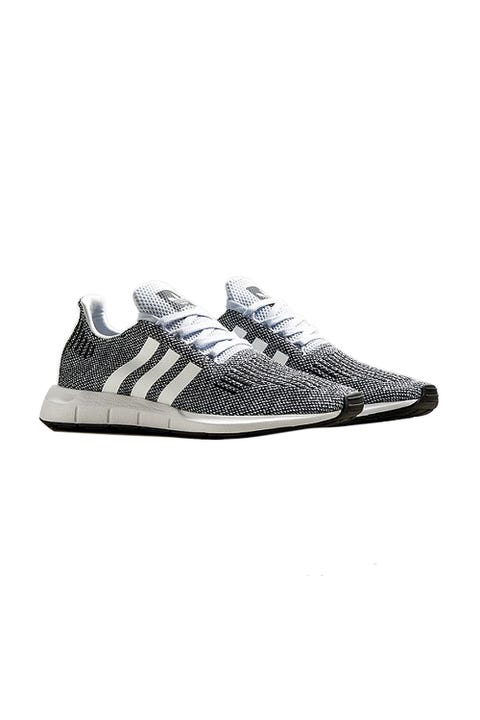 The Runner
Adidas, $85
Every guy needs a versatile pair of kicks that he can wear to the gym, on the commute to work, and on the weekends.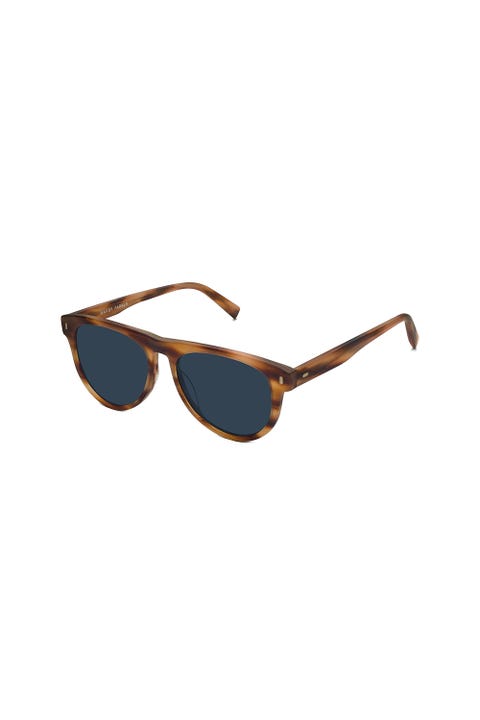 The Accessorizer
Warby Parker, $95
If he says he doesn't need a new pair of sunglasses, he's lying.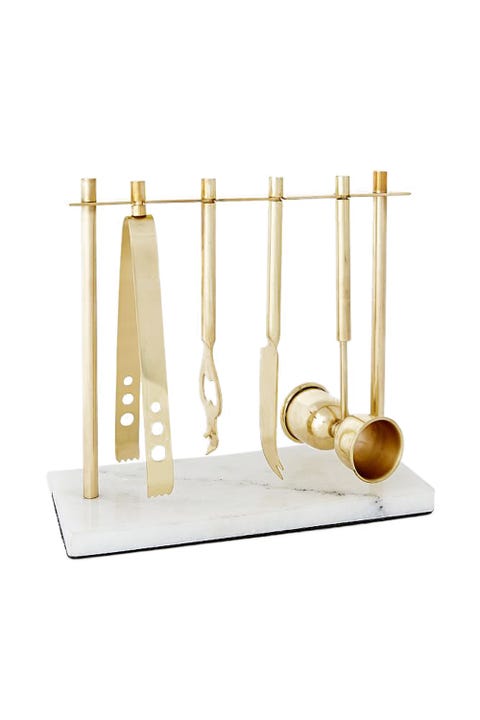 The Host
West Elm, $79
Red solo cup? Never heard of her. If he's into fine wine (or liquor or booze in general), he'll love this brass and marble deco bar set.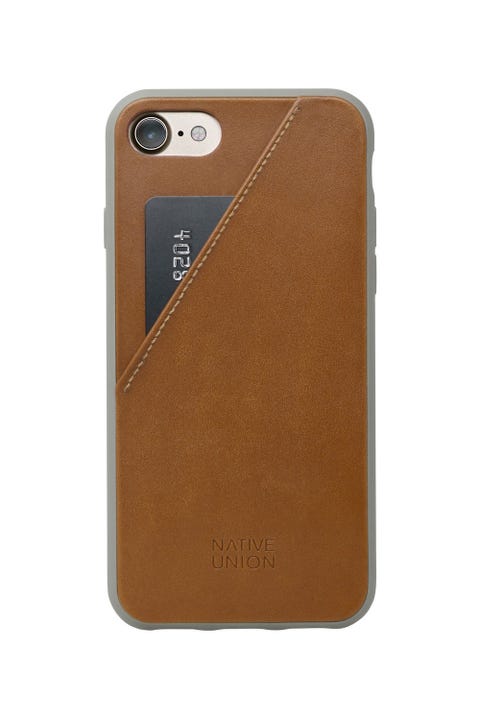 The Multitasker
Native Union, $50
Introducing the millennial wallet: a sleek iPhone case equipped with a card-holder. He'll never lose his credit card or ID again.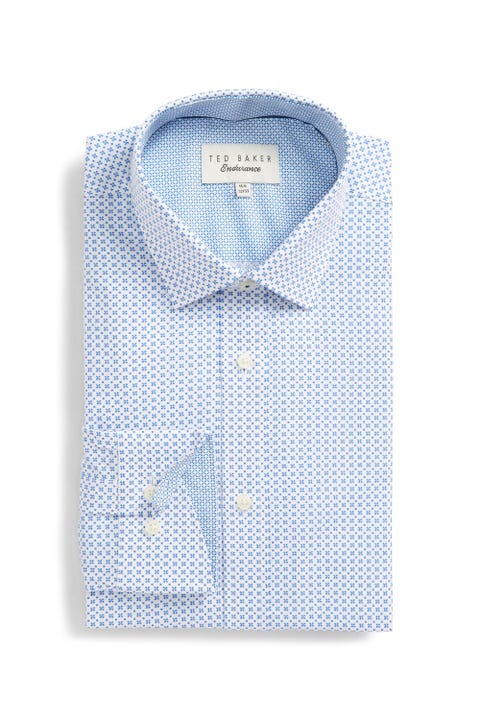 The Businessman
Ted Baker London, $70
Whether he's in the process of interviewing or already snagged his first post-college job, a dress shirt is always comes in handy.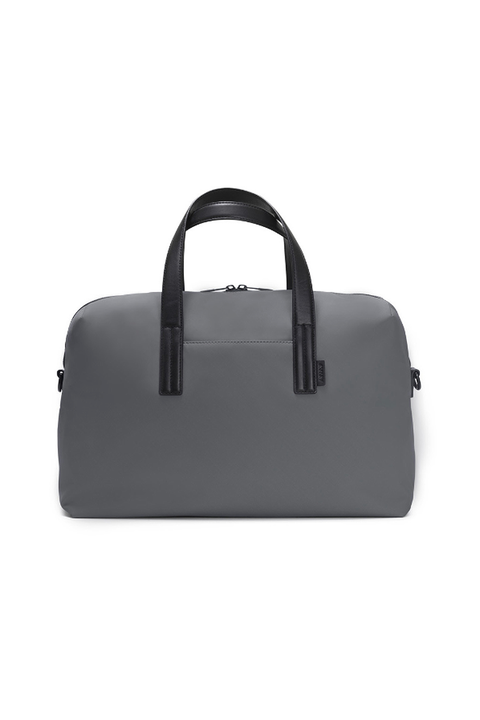 The Traveler
Away, $195
When he wants to retire the classic backpack and go for a more sophisticated, polished vibe, look no further than Away's "Everywhere Bag." It's equipped with multiple pockets and an umbrella holder.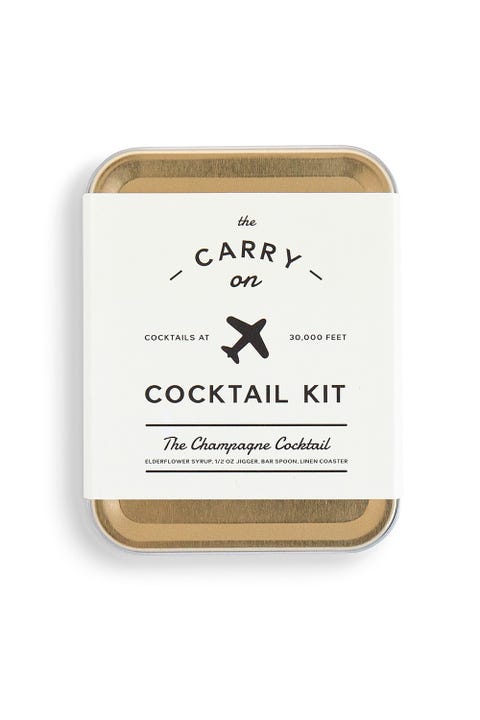 The Partier
W&P Design, $24
Champagne cocktails at 30,000 feet? Only the best for the graduate. If you're heading out of state for his graduation celebration, you might as well get one for yourself too.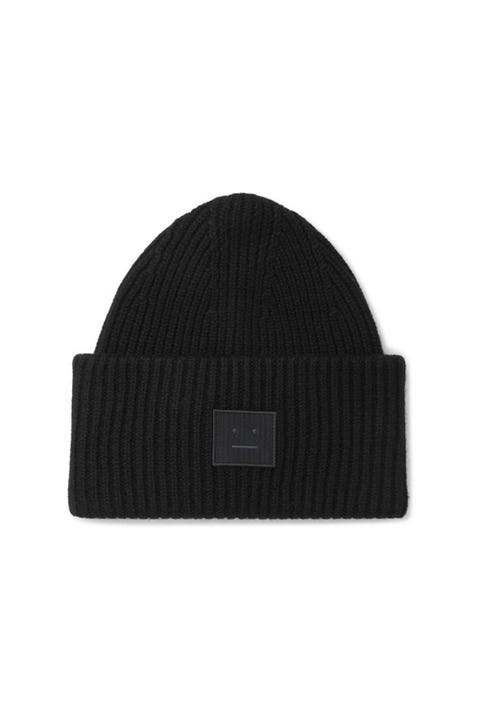 The Northerner
Acne Studios, $150
If he's going to wear shorts in 30 degrees, at least attempt to keep him warm with a beanie. This one perfectly describes how he's feeling (no matter how many times he tells you he's fine).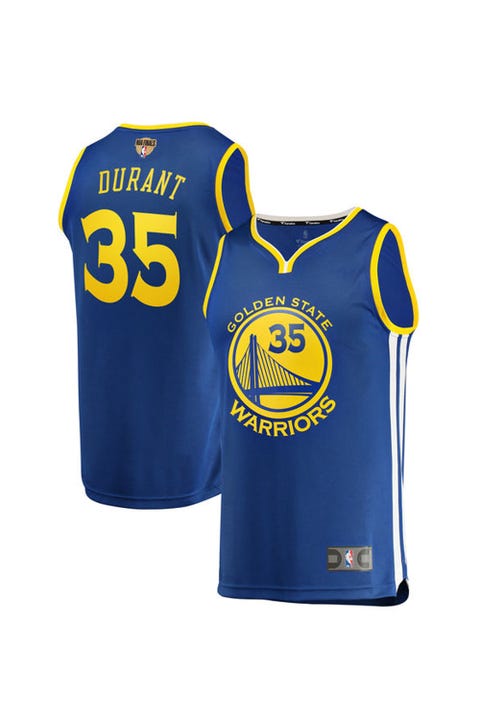 The Sports Fanatic
NBA Store, $85
Give him an excuse to go to a basketball game (and make him take you with him) with a new jersey supporting his favorite team. You can even have it custom-made.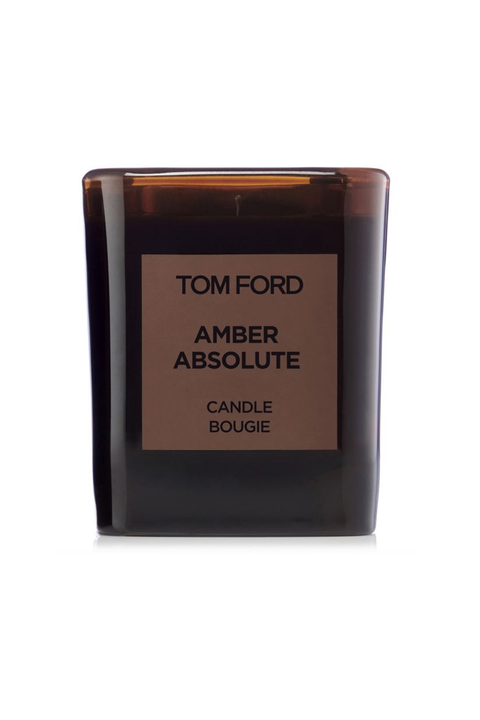 The Candle Hoarder
Tom Ford, $98
This gender-neutral candle will keep his apartment smelling fresh and clean with its mix of African incense, labdanum, rich woods, and vanilla bean.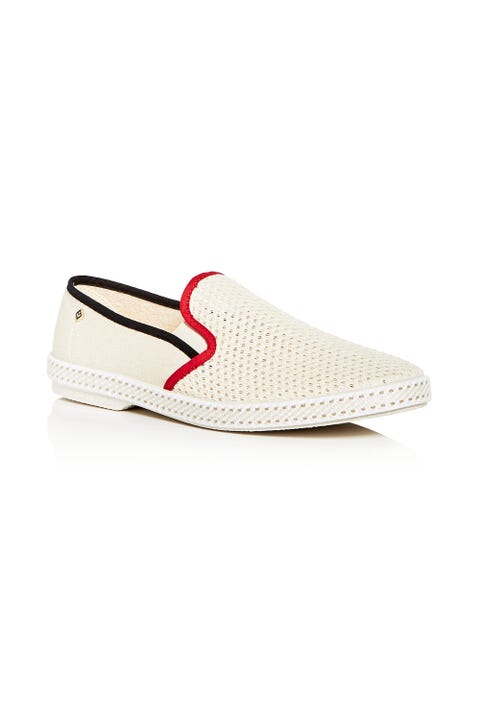 The Lover of Luxury
Rivieras, $78
Nothing screams "fresh out of college" like a brand new pair of slip-on loafers that he'll live in all summer (and until he's 80).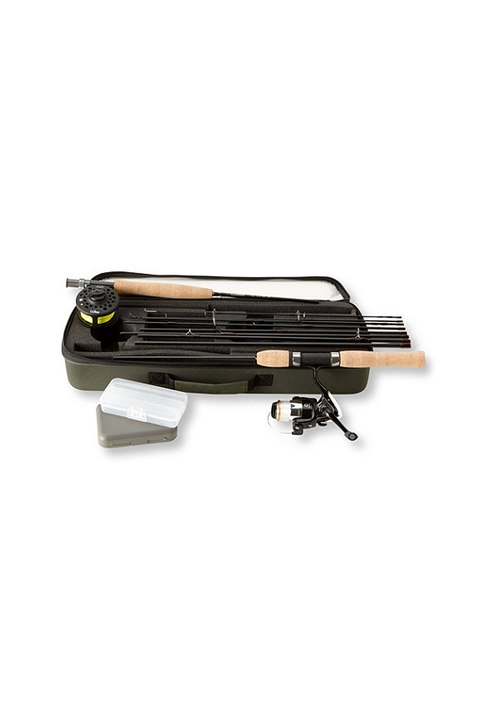 The Fisherman
L.LBean, $169
Behold: a transportable spin/fly fishing combo kit when he wants some alone time to reflect on his long-gone college days.
This content is created and maintained by a third party, and imported onto this page to help users provide their email addresses. You may be able to find more information about this and similar content at piano.io