Editors handpick every product that we feature. We may earn commission from the links on this page.
11 of the Youngest Executives in the Country
They didn't wait for permission (or even a high school diploma, in some cases) before starting their own businesses.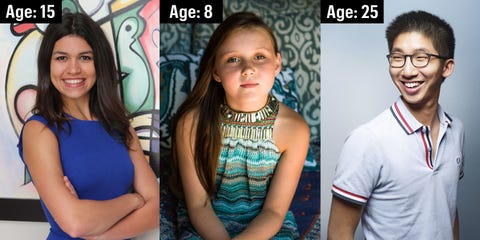 The bios of entrepreneurs like Steve Jobs and Walt Disney display an unquestionably ambitious spark from an early age, enough to make you wonder what genius could be brewing in the minds of today's youth. Every generation brings a handful of these wunderkinds who see more from their young lives than homework and curfews; they naturally glimpse opportunities and solutions in between learning how to tie their shoes and drive a car—and then actually put those ideas to work.
The point is not to make you feel like a slacker. These impressive stories can also serve as an amazing kick in the butt. Because if they can create a multi-million dollar company before the prom, what can you do next?
This content is created and maintained by a third party, and imported onto this page to help users provide their email addresses. You may be able to find more information about this and similar content at piano.io