Experts You'll Need: Starting Your Own Business
It isn't easy, but it's oh-so-worth it.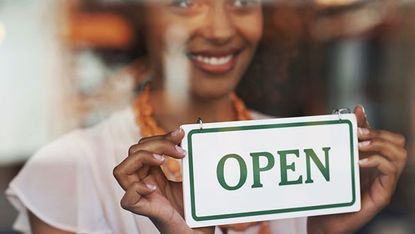 (Image credit: pixdeluxe/Getty)
Whether you make millions or barely break even, launching your own business can be one of the most exciting and rewarding endeavors of your life. You'll be your own boss, set your own hours, and best of all, you'll make a living doing something you love. Life will be totally consumed by the new business, but it's YOUR business, therefore, a thrilling ride.
Give your venture a real shot at success by talking with a few experts who specialize in small business. Their advice (and war stories!) will help you immeasurably during your entrepreneurial journey. Here, are a few experts:
1) A Small Business Attorney
Once you've completed crafting a business plan, make an appointment with a small business attorney. If you don't already have a lawyer, ask a local entrepreneurial group for recommendations. (Tip: Join your local entrepreneurial group! It's a great place to meet other small business owners dealing with similar issues as you. It's also a smart way to network.)
The first thing you two will discuss is the structure of your business. Should it be a sole proprietorship, partnership, Limited Liability Company (LLC), corporation, S corporation, nonprofit or cooperative? It's complicated and your lawyer will help decide which is best for you. The decision will determine which federal, state and local taxes you pay.
Your attorney will also help draft contracts. You'll need standard form contracts for clients, suppliers and independent contractors. He or she can also review any contracts you're asked to sign along the way.
P.S.: Don't forget to trademark your business name and purchase the domain name/URL. This is necessary if you plan to use your business name to identify a product or service.
2) An Accountant
Now it's time to talk money. It might be tempting to handle the finances yourself, but it's worth the expense (and avoided headaches) to hire an expert. Not only will an accountant help with bookkeeping, he or she will ensure the correct types of taxes are being paid in the correct amount and advise you on separating business and personal taxes.
Your accountant will also tell you which expenses are deductible and which aren't—so tricky. The laws around deductions are constantly changing and a good accountant will stay on top of all the regulations.
It's important to develop a good relationship with your accountant. Make sure they understand your company's vision and goals. They'll be one of your MVPs as the company takes off.
3) A Commercial Real Estate Agent
If your new business can't be run out of your apartment or home, you'll need to speak with a real estate agent that specializes in commercial properties. Figure out your budget before your first meeting. This way, you won't get sweet-talked into renting that stunning downtown loft with gorgeous exposed brick and high ceilings that you can't afford.
The agent will help decide which neighborhood makes the most sense for your business as well as ensure the space is properly zoned for business. Important: before you sign any commercial lease, get a set of legal eyes on it. Many times commercial leases are written to benefit the landlord—not the lessee. Have your lawyer review and add as many addendums as necessary.
4) An Insurance Agent
Your company is going to need some insurance, and your insurance agent can help you navigate it all, from what type you need to how much you'll need. Specifically, your agent will explain that many small businesses purchase general liability; these policies protect against payments as the result of bodily injury, property damage, medical expenses, libel, slander, the cost of defending lawsuits and settlement bonds or judgments required during an appeal procedure. Some of this might sound unnecessary so early in the game, but it's always smart to be prepared.