Why Slutty Vegan Founder Pinky Cole Hopes You Fail First
"That one uncomfortable thing is going to kick you in the ass and make you realign and refocus."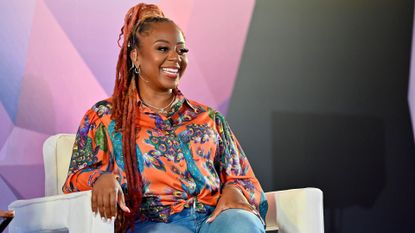 (Image credit: Getty Images)
Just weeks before her book, I Hope You Fail, hit shelves on October 10, Slutty Vegan founder Pinky Cole experienced one of her biggest successes to date: The vegan restaurant chain that she launched in Atlanta five years ago won a coveted bid for a permanent location at the same city's Hartsfield-Jackson International Airport—the busiest airport in the U.S. "It's so hard to get into the airport," Cole tells Marie Claire. "That's a really big accomplishment that I never expected." Of the process to get Slutty Vegan inside the airport, "It was very, very competitive, but representation matters," Cole says.
The serial entrepreneur has expanded her vegan empire to a total of 11 locations across the country. In an economy where less than two percent of Black and Latinx female founders raise venture capital, Cole has raised more than $25 million in venture funding to date.
"I Hope You Fail: Ten Hater Statements Holding You Back from Getting Everything You Want" by Pinky Cole
But it hasn't been an easy road for Cole. When her restaurant in Harlem, Pinky's Jamaican and American, was destroyed by a grease fire in 2016, she decided to move to Atlanta, where she had gone to college. By 2018, Slutty Vegan was operational as a food truck, started because she found that there was nowhere open to grab vegan food past 9 p.m. She opted to use sex as a theme for the restaurant because it would attract non-vegan customers; she opened its first brick-and-mortar storefront in 2019.
The bumpy road led Cole to share her insights in her latest book. "I've always been the underdog," she says. Marie Claire tapped the underdog-turned-victor for her best advice.
Marie Claire: The book is comprised of 10 "hater statements," which destigmatize failure, like you've already done with the word "slut." Of the 10, was there one that was the most difficult for you to come to grips with or that was the most painful for you?
Pinky Cole: There's one in there where I talk about "I hope you come from a bad home." And I am the recipient of coming from a broken home. My father did 22 years in prison, so I watched my mother raise us five children as a single parent and had multiple jobs—she worked at McDonald's, she worked at a payroll company, she worked at a bank, and she was also an entrepreneur. So, by society's standards, I am supposed to be a statistic. Sometimes people get caught up in the fact that they grew up in a broken home, but there's an opportunity to really rise above that, despite the environment that you grew up in. I didn't have the typical two-parent household with the picket fence and the dog, but my story wasn't supposed to be written that way. Had it been written that way, I probably wouldn't be the woman who I am today. I learned independence early, I learned how to be a hustler early, I learned how to grind early, I learned how to make fast decisions early because I didn't have two parents in the home. So, coming from a broken home, although it may sound bad, it probably was the best thing that could have happened to me, and I want people who come from similar experiences to look at the bright side of the circumstance—and that's how you rise above it.
MC: You have built your business literally from the ashes. At one point, you watched your dream go up in smoke. Knowing now everything that was to come from that fire, would you change any part of your story?
Cole: I wouldn't change a thing, and I'll tell you why. You know, when we're in bad situations or tribulations or sometimes events where we feel like, "This is never going to be over with," at that moment, that is when things are happening for you. Every single thing that has happened in my life, when it was all said and done, I would look up and be like, "You know what? I know why that happened. I'm happy it happened this way." And did it hurt? Yes. Did it sting? Absolutely. When I was in it did it feel like I was depressed and lonely and all by myself? Yeah. But it taught me how to share my testimony in a way where I can encourage and empower somebody else, but what it also did is I became that expert where there's nothing that I can't do. Challenges mean nothing to me, especially because I've been at the bottom of the bottom. I know what it feels like to be sad, to be hurt, to be broken, to be broke, to lose my business. If I can go through the hardest times and still come out without a hair of smoke on me, then nothing is too hard for me.
MC: What would you say to yourself at your lowest point, in your darkest hour?
Cole: [The fire] was the first time where I was super humbled because something didn't work in my favor. I was so used to everything working in my favor, but I needed that to happen to me, okay? The reason why I needed it to happen to me is because otherwise I'd be in my twenties going into my thirties locked into a restaurant, blood, sweat, and tears, sacrificing everything with no real elevation. I was doing enough to pay the bills and have some money in my pocket, but there was no real growth and scaling in what I was doing, and I believe the universe wanted bigger for me. If that would never had happened, I literally would not have been able to create Slutty Vegan because when I created Slutty Vegan, now I know to make sure I had a good accountant. Now I know to make sure I have attorneys on deck. Now I know to pay my sales and use tax—something I really wasn't keen to in starting my first business. So while it felt like a rock bottom moment, rising from the ashes was the best thing that could have happened for that business.
MC: One of the many pieces of advice from the book is to think of everything that could go wrong. Why is this important?
Cole: Everything I do, I do it with the end in mind—and this is unconventional advice. When I do things with the end in mind, I realize what I want my end goal to be, and when I identify what that end goal is going to be, I understand that there may be some pitfalls that happen along the way, because it's inevitable that bad shit will happen. It's life. Because I'm a problem solver, I find ways to find the solutions to those problems even before they come. Even when I'm coming up with a new business idea, I'm thinking of all the things that could go wrong in the business, all the ways in which there are loopholes, because once I seal those holes, then I'm able to navigate through that business better. And that's the same in relationships, it's the same in business, it's the same in every single aspect of our lives, and that doesn't mean you want failure to happen—that's not what I'm saying. What I'm saying is when you stay ready, you ain't never got to get ready. Because I move and operate like that, life has really gotten a lot easier for me.
MC: Why and how can failure sometimes be the best thing that ever happens to someone? Why is it okay—and even good—to fuck up?
Cole: Because fucking up makes you uncomfortable. Anytime I've been in uncomfortable situations, it expands my mind, it makes me think about more solutions; I lock in more, I get more focused when my back is up against the wall. So when things happen and your back is up against the wall, it's really just stretching you to go a bit deeper to think a bit harder to find a better solution. Oftentimes people in America, we tend to get comfortable when good things are happening, and when we get comfortable, we start coasting. But that one uncomfortable thing is going to kick you in the ass and make you realign and refocus. Time and time again, I welcome a challenging moment for me, because it allows me to identify that I can't ever get comfortable.
MC: Beyond Slutty Vegan, I'd say you're known for your confidence, for your ability to be your full self, unapologetically. Where does that confidence come from, to chart your course your way and push the boundaries?
Cole: I've always been the underdog. I've always felt like, as a kid, that in America, I wasn't American enough, and in Jamaica, I wasn't Jamaican enough...I've always had to find my way early on. And as a result of that, I realize people are going to love you regardless of your background and where you come from; as long as your personality speaks to them, they're going to love you, so that level of confidence came from me saying "Damned if I do, damned if I don't, I'm still going to be Pinky." I'm really showing myself I can be the best version of me, so every room I walk in, I'm walking with my head held high. I'm speaking with conviction. I'm moving with confidence. That is really who I've become. If you ever need advice on confidence, people say "Pinky is the person to go to."
MC: When someone closes the book, what do you hope they will say about what they've learned?
Cole: I hope they want to write down all the ways in which they felt like a failure, and all the things that they learned from it. I want them to say, "Pinky, you were right. This changed my life." I want them to feel inspired that someone like me has been able to get and amass this level of success and I didn't have to sell drugs to do it. I just had a couple of failures that have made me stronger. [I hope] they see me as a walking testimony to make shit happen, and I'm hoping that they will be proud about that and follow in those footsteps.
This interview was edited and condensed for clarity.
Celebrity news, beauty, fashion advice, and fascinating features, delivered straight to your inbox!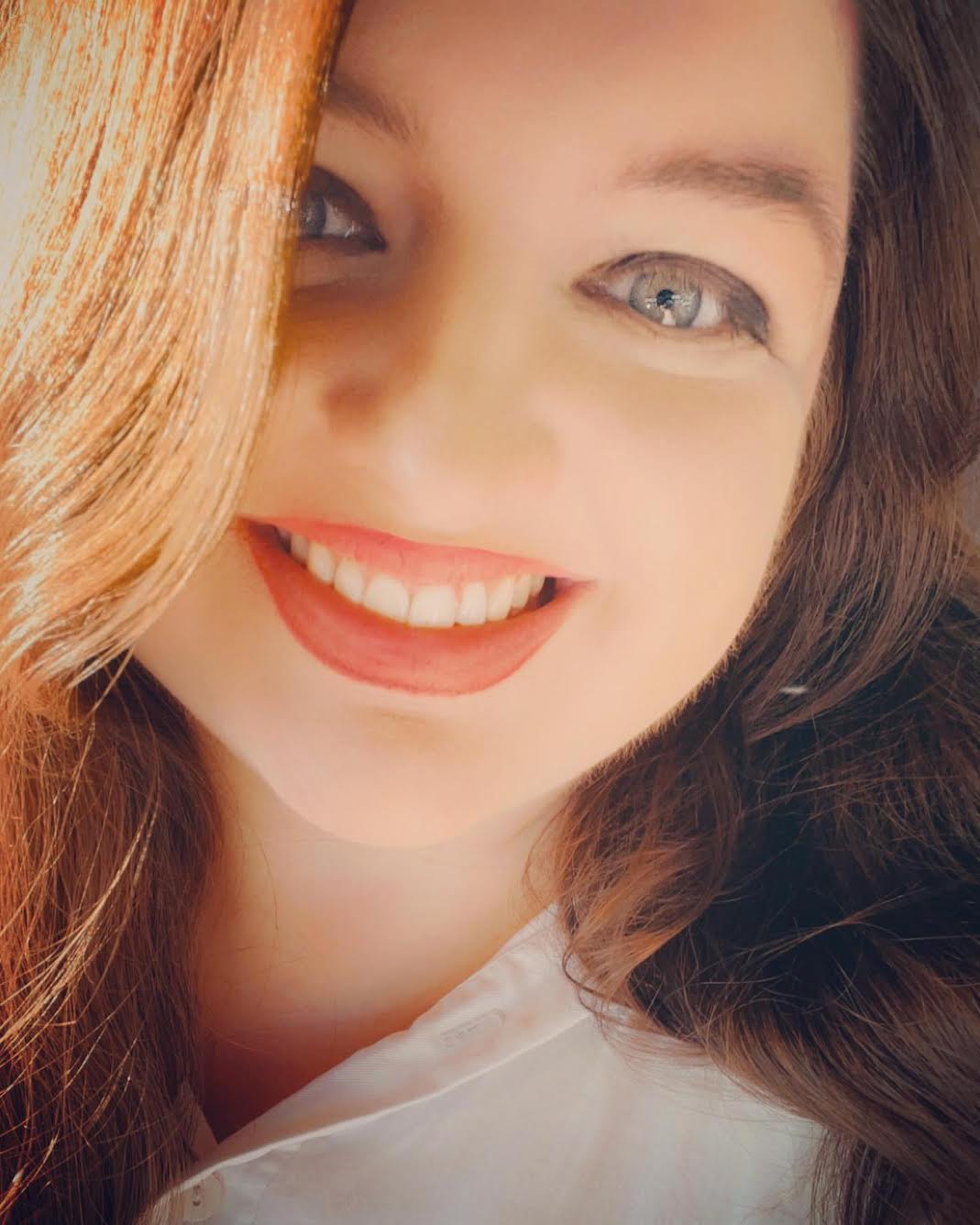 Senior Celebrity and Royals Editor
Rachel Burchfield is a writer, editor, and podcaster whose primary interests are fashion and beauty, society and culture, and, most especially, the British Royal Family and other royal families around the world. She serves as Marie Claire's Senior Celebrity and Royals Editor and has also contributed to publications like Allure, Cosmopolitan, Elle, Glamour, Harper's Bazaar, InStyle, People, Vanity Fair, Vogue, and W, among others. Before taking on her current role with Marie Claire, Rachel served as its Weekend Editor and later Royals Editor. She is the cohost of Podcast Royal, a show that was named a top five royal podcast by The New York Times. A voracious reader and lover of books, Rachel also hosts I'd Rather Be Reading, which spotlights the best current nonfiction books hitting the market and interviews the authors of them. Rachel frequently appears as a media commentator, and she or her work has appeared on outlets like NBC's Today Show, ABC's Good Morning America, CNN, and more.