In Less Than a Decade, the Number of Latina and Black Female Founders Who Raised $1 Million+ Leapt from 12 to 350
Finally, a silver lining for women and underrepresented groups in the startup economy: Female founders of color are receiving higher levels of funding, according to digitalundivided's biennial Project Diane report.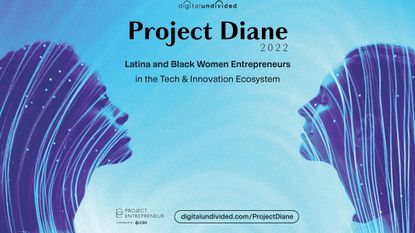 (Image credit: digitalundivided)
Marie Claire Newsletter
Celebrity news, beauty, fashion advice, and fascinating features, delivered straight to your inbox!
Thank you for signing up to Marie Claire. You will receive a verification email shortly.
There was a problem. Please refresh the page and try again.
More Latina and Black women founders are receiving more funding than ever, according to the new digitalundivided Project Diane 2022 report, a biennial study tracking women entrepreneurs of color. But due to pervasive and industry-wide gender bias and discrimination in tech and finance, these highs are mere peaks that have risen from abysmal lows.
Despite being the fastest-growing group of business owners in the U.S., women of color have historically faced barriers to accessing capital and resources to grow their businesses. When Project Diane released its inaugural report in 2016, it found that fewer than a dozen Black women had raised more than $1 million in venture capital. By 2018, that number hit 34.
Today, according to the latest report, the number of Latina and Black women startup founders who have raised $1 million or more is now more than 350. The study, which surveyed more than 750 Black and Latina entrepreneurs, also found they are also receiving higher levels of funding. More than 100 of these founders have raised $10 million or more.
In 2021, Latina and Black women brought their combined share of total venture capital raised above 1 percent for the first time in history, according to Project Diane. In 2022, Latina and Black women's share of venture capital slightly dipped alongside the venture ecosystem, but it was still the second-biggest year in terms of overall funding for women of color.
These women achieved all of the above in 2022, when the venture capital economy hit a global pullback, sliding 35 percent year-over-year. Brittany S. Hale, interim CEO of digitalundivided, says the progress could be a result of the "dual consciousness" that women within their community are bringing to the deal table. "They are now aware of the investor lens in which they are being perceived, and adjusting their strategies accordingly," she says. "Black and Latinx female founders are used to being underestimated and know the need to be over-prepared, and that's a byproduct of the biases they have faced and the systems that are in place."
"As a Black woman entrepreneur—I'm acutely aware of the stats and how things are stacked against me and others who come from my shared background," says Elise Smith, cofounder and CEO of Praxis Labs, a DEI learning platform powered by virtual reality. Of all the 750 women in the Project Diane dataset, Smith has raised the most to date at $18.7 million.
For Smith, achieving this milestone required a level of mental grit. "When we first started out, we encountered some VCs who pigeonholed us as solely a social impact venture or even applicable for philanthropic funds," she says. "But the powerful part of fundraising is that no matter how many no's you get, it's okay so long as you find the Yes's and find the values-aligned yes's. A no just means a no with that person or that firm—they don't get to come along for the journey and very transparently, if they don't see the possibility and vision we do, we don't want them to invest. They aren't the right partner."
For Denise Woodard, founder of Partake Foods, over-preparedness meant coming into investor meetings armed with data. After learning her daughter suffered from multiple food allergies, her research taught her that 32 million Americans were living with food allergies and that there was a clear opportunity. Woodard, who spoke about her fundraising journey in the Marie Claire Identity Issue, says, "As a woman and as a person of color, I knew it was going to be hard to raise capital. I've lived the statistics." Woodard was the first Black woman to raise more than $1 million publicly for a packaged food startup—and the 92nd to raise that amount, period. After fighting through nearly 100 rejections, she has raised more than $20 million since 2018 from investors like Rihanna, Marcy Venture Partners, Black Star Fund, and more.
Hale says Project Diane statistics are meant to serve as a call to action for investors and the overall tech industry to back women of color. And while Smith says she's excited that her peers are getting more venture funding, 1% is still a profoundly low number. "It is still important to continue striving towards an even more equitable and inclusive ecosystem," she says. "Getting VC funding is just one part of the funnel."
But the report shows too many players are dropping the ball. The Project Diane study highlights the conditions in which founders are forced to launch their businesses. It reports that Black and Latina women comprise less than 3 percent of the tech workforce, where 85 percent of those surveyed experienced discrimination, and were repeatedly passed for promotions.
"Our founders are, by design, CEOs, and natural leaders who were pushed out of environments in which they sought to influence because of bias and lack of opportunity," says Hale.
So what will it take to dismantle the systems of racial and gender bias within the investor and startup communities? Hale says, "At digitalundivided, we are creating pathways for investors to better understand that … it's time to check their biases and do the deep work on their side." digitalundvided also advocates for all players to diversify and create pathways for these women. Whether you're a hiring manager or a mid-level employee, anyone within the ecosystem can do their part in creating an inclusive environment in the startup economy.
Hale adds that a failure to do "the deep work" will ultimately be others' loss, especially in an economy marked by high uncertainty, mass layoffs, and scarce resources. "More companies are thinking about how to do more with less and because our founders are the least-funded and most under-resourced group, they are great in that space. They are dynamic, scrappy, and their ability to develop solutions without access to vast resources is what further distinguishes them in environments like this."
Smith of Praxis Labs adds that women of color are used to having to overcome barriers. "The 'work twice as hard' adage has shaped us. We're naturally gritty, we're used to getting no's, and we're used to finding a way to a yes."
Celebrity news, beauty, fashion advice, and fascinating features, delivered straight to your inbox!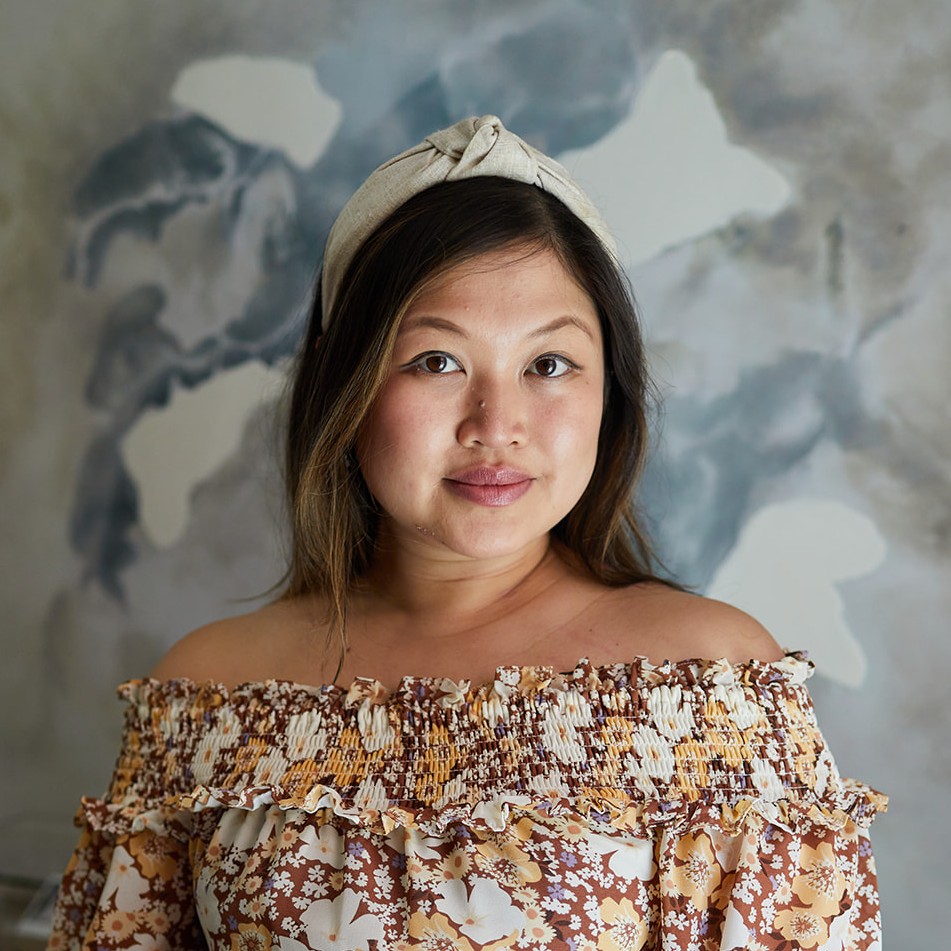 Tanya Benedicto Klich is Senior Editor at Marie Claire where she manages the Money & Career section. Over the course of her 10+ years as a journalist she has overseen the coverage of female founders, funders, executives, innovators and more. Tanya was previously a Lifestyle Reporter for Forbes, where she worked at the ForbesWomen and Forbes Lifestyle verticals. She was also a Features Editor at Entrepreneur Magazine, and a former on-air reporter for NY1 News. Tanya is also a graduate of Columbia University Graduate School of Journalism where she specialized in business & economic journalism, and is an adjunct professor at the NYU Arthur L. Carter Journalism Institute. She lives in Brooklyn with her husband and two little sons. Follow her on Twitter: @TanyaKlich