'She Pivots' with Omi Bell: On Being the Best Kind of Disruptor
How the entrepreneur used a "rock bottom" moment to revolutionize the world of venture capital for Black women.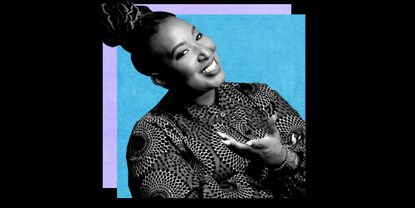 (Image credit: Future)
Marie Claire Newsletter
Celebrity news, beauty, fashion advice, and fascinating features, delivered straight to your inbox!
Thank you for signing up to Marie Claire. You will receive a verification email shortly.
There was a problem. Please refresh the page and try again.
In partnership with Marie Claire, 'She Pivots' challenges the typical definitions of success and explores the role our personal stories play in our professional journeys.
Omi Bell wants to talk about disruption. Specifically, how disruption is not a negative thing but an opportunity for change—a way to shake up the norms we may have settled into or rethink systems that we take for granted. As the founder and CEO of Black Girl Ventures, Bell knows about the power of disruption: the venture capital group has funded over 450 women of color; their pitch participants are collectively generating over $10 million in revenue and supporting 3,000 jobs.
For Bell, doing things differently didn't start with Black Girl Ventures. At the age of 17, she got pregnant with her first child. Having grown up in a conservative, religious household, Bell's pregnancy created strains within her family. Despite becoming a parent at a young age, Bell continued to pursue her education, attending North Carolina A&T University where she studied computer science. Completing her degree while parenting was challenging and Bell began to see the power of community—and asking for help.
"You grow up feeling like you have to not ask for help," Bell told me on this week's She Pivots. "And then when you do ask for help, you may be shamed. You don't want anyone to know you're on public assistance…I just went out and got every available service. I got food stamps, childcare vouchers, like everything I could do to keep myself afloat."
Meanwhile, Bell juggled side hustles while working as a teacher—a job she says did not pay enough to keep her above water, especially as a single mother. "America is not set up for you to be one person with kids…[I realized] I can't just be a teacher, even though I was in one of the most appreciated—at least verbally appreciated—jobs in the country. [In fact], it's the most under-appreciated, I think, when it comes to the work that we're doing with America's children and the pay that you get," says Bell.
A bright spot arrived when Bell got engaged and began making plans to get married. But when her engagement ended and she got laid off from her job, she hit "rock button." She adds, "At this point, I'm feeling like there is no plan in life ever. Right? Like I'm at my lowest of low. I am still on government systems. And I don't want to be…If I don't do something, nothing's gonna happen."
To survive and support her family, Bell got creative. At one point, she even pitched a tent in her living room to rent out on Airbnb. Later, she launched a t-shirt line, Made by Black Women, which quickly took off. Suddenly she was earning six figures.
That's when Bell had another idea: crowdfund to help launch companies. She knew the challenges Black women faced in getting capital to start their own businesses and was inspired by the history of the Black community in the United States. Bell explains: "So during The Great Migration, when Black people migrated from the South…[because] white landowners raised the rent...Black people would throw parties in their homes…[They would] invite people to come to the parties and then they would charge at the door and use that money to pay the rent. And so it was this mechanism of community-centered crowdfunding, essentially, right?"
At first, Bell's crowdfunding idea started small; 30 women in a room voting on their favorite idea. But it soon caught on—and even funded Bell's own start-up, Black Girl Ventures, which addresses the abysmal numbers for Black women in venture capital. Despite starting businesses at six times the national average, Black women only make up .003% of venture capital funding. Now, working with companies like Nike, Bell is helping to change that.
To hear more of Bell's story, including how she leveraged capital to grow her community, listen below.
Celebrity news, beauty, fashion advice, and fascinating features, delivered straight to your inbox!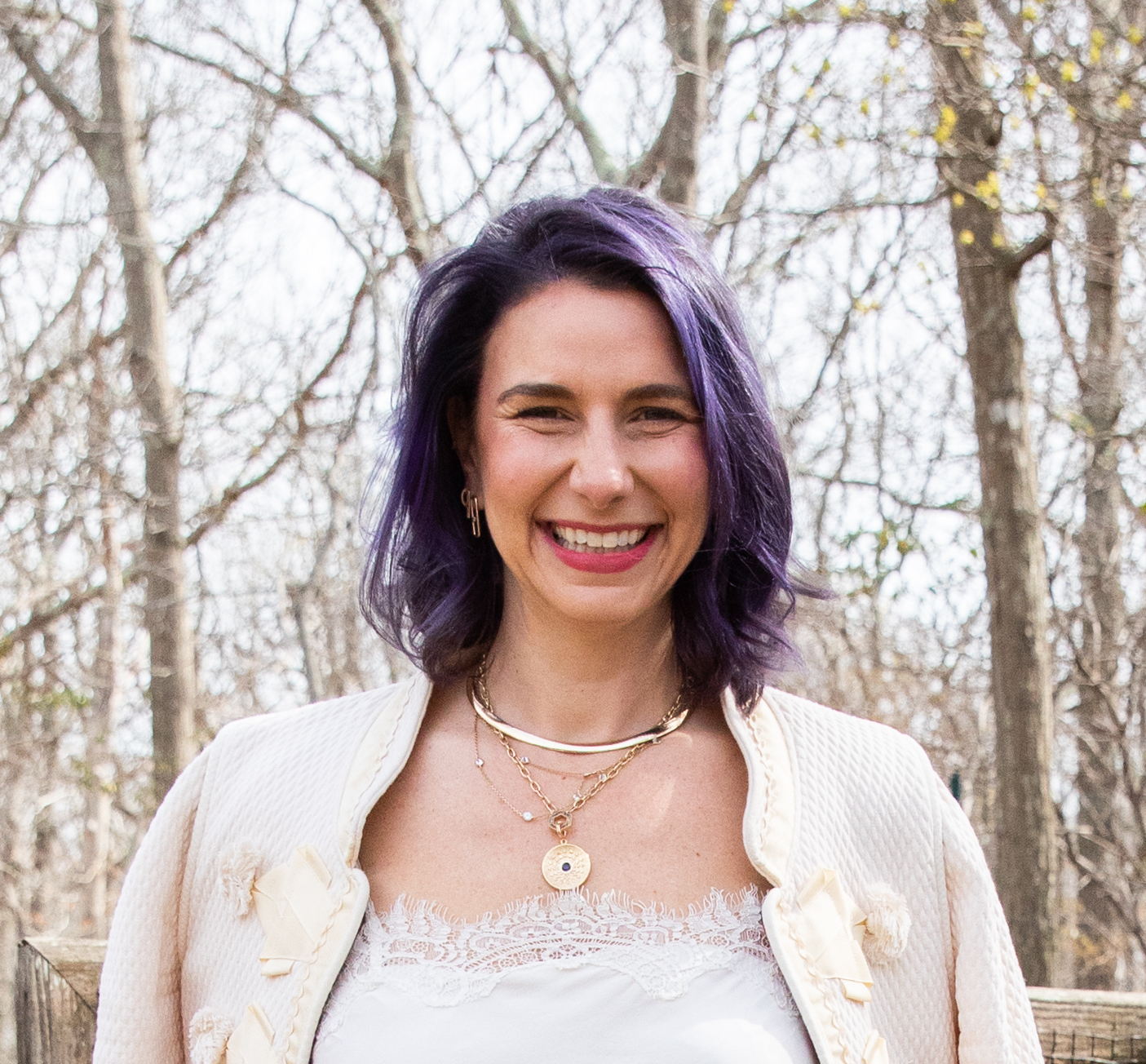 Emily Tisch Sussman is the Founder and Host of "She Pivots," the podcast in partnership with Marie Claire about women, their stories, and how their pivot became their success. She is a contributing editor to Maire Claire and the guest host of the Marie Claire Instagram Live series "Getting Down to Business."