How To Completely Change Your Career
Fox News's Lea Gabrielle went from a 12-year career in the United States Navy to serving as an correspondent for Fox News. We found out how she did it—and how you can make a career change too.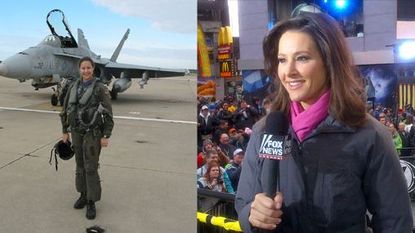 (Image credit: ARCHIVES)
Marie Claire Newsletter
Celebrity news, beauty, fashion advice, and fascinating features, delivered straight to your inbox!
Thank you for signing up to Marie Claire. You will receive a verification email shortly.
There was a problem. Please refresh the page and try again.
The career you pursue when you're a fresh-faced recent college graduate may not be the same path you want to take once you hit age 30. For Lea Gabrielle, the earlier era of her working life was defined by her time in the United States Navy. Today, she graces screens all across the country as a breaking news correspondent on Shepard Smith Reporting on Fox News. When Gabrielle concluded her college years she was finishing off four years of a rigidly regimented schedule typical of a student at the Naval Academy. Gabrielle was training for a future as an F-18 pilot, rather than one in front of the camera. But 12 years into her naval career, Gabrielle's career goals shifted and she left the armed forces to pursue a career as a on-air reporter and broadcast journalist.
Gabrielle began her term in the navy in the wake of the 9/11 attacks when she, among many other Americans, was struggling to understand the true threat of terrorists such as Osama Bin Laden and Al Qaeda. "I had been so focused on tactics and learning to fly that I didn't really have a good sense of what was going on in the world," Gabrielle recalls. And naturally, the source she turned to to expand this deeper knowledge was the news. Soon, she noticed just how prevalent a topic the armed forces were throughout the nation's major news outlets—but rarely did the people on-screen hold the same sort of expertise that Gabrielle and her cohorts had been able to cultivate through their training and active service. "Everyone was talking about the military," Gabrielle says. "But not that many people had served in our combat boots or had the perspective of someone who had served in the military." It was this perspective that Gabrielle felt was lacking in the world's on-air coverage, and was the catalyst for her interest in the broadcast field. "I felt that there needed to be more people serving as journalists that had real military experience."
When Gabrielle decided to leave the navy to enter the world of television, she didn't have the youthful advantage of taking the time to figure out what she excelled at. Of her 12 years in the armed forces, seven were spent as a pilot and the latter five as an intelligence officer. It was through the latter that Gabrielle realized she was a great communicator, a skill that she harnesses daily for her role as correspondent on Shepard Smith Reporting.
While her unorthodox past undoubtedly comes in handy at FOX News, Gabrielle also enjoys aspects of her job that she didn't get to experience in the navy, such as embracing her feminine side. Getting dolled up to go on air everyday has been one of the highlights of Gabrielle's post-military career. "It's really nice to just embrace the power of being a woman," Gabrielle says. But despite how different as the two paths are; one behind a desk at Fox News reporting the breaking stories to millions of viewers, and the other in the pilot's seat of a naval aircraft or in the intelligence community, they've intersected more than you might think. "In the military we have time-specific duties, and in the news we put stories on air on time," she says. And in making this leap, Gabrielle is a truly a jack of all trades. Looking to make a career swap yourself? Read on for Gabrielle's job shakeup tips.
Don't crack under pressure.

Any job is bound to come with a heap of stress, and when you're making a late-in-the-game career change, even more so. "People really watch you when you're in those pressure situations to see how you respond," Gabrielle says. Keep your calm, and realize that it may take a bit to adjust.
Network like crazy.

If you're changing careers, you won't have the benefit of a college campus brimming with recruiters or an intern to employee transition. Gabrielle's advice for surmounting these obstacles? Networking. "Build yourself a network of people who want you to accomplish your goals and want to see you succeed," she says. Regardless of how the introduction is made, people from any area of your life could be the one to push your career trajectory in the direction you're hoping for.
Get training.

You can't just leap from one skilled field to another with a little education smushed in between the two. And while you may not have the time (or the spare cash) to head back to college for another degree, try to get what training you can. When Gabrielle left her post in the Navy for a career in broadcast journalism, she enrolled in a crash course that taught her the basics. But even when she was learning, Gabrielle was looking to the next step. For example, her course was affiliated with NBC News. "If I'm going to get trained, I want to make sure I'm getting trained by people who know what they're doing, who have a reputation, and are going to be able to introduce me to people who can hire me." Gabrielle says. This sort of thinking worked, her instructor, a senior producer at NBC News, later made the introduction to the people who gave Gabrielle her first broadcast job.
Use your past experience to your advantage.

In addition to her role as a breaking news correspondent, Gabrielle frequently appears on FOX News as an aviation or military expert. She even used her background to recommend her in landing her first ever broadcast job in San Diego, a city with a significant military presence. "Everyone who has worked and is making some sort of a transition has a unique background," Gabrielle says. Don't let your past positions be a signal of your inexperience in a new field, but rather let them demonstrate to employers the one-of-a-kind insight you can bring to your new position.
Don't waste time and figure out how to catch up.

Typically, an aspiring on-air reporter will start in a small town and work their way up to the bigger cities. Gabrielle knew that if she wanted to meet her end goal of working as an anchor for a national news network, she didn't have her whole career ahead of her to take that typical path. To surpass this path, she laid out what she calls a 'mission plan.' The first step: going from a dreamer to an action-taker. "Why am I in awe of these people instead of figuring out how to become one of them?" Gabrielle says. "You have to take that dream, and really put a stake in the ground and say 'this is going to be a goal.' You have the power to change your situation, so take it upon yourself to do so."
Photos Courtesy of Lea Gabrielle
Celebrity news, beauty, fashion advice, and fascinating features, delivered straight to your inbox!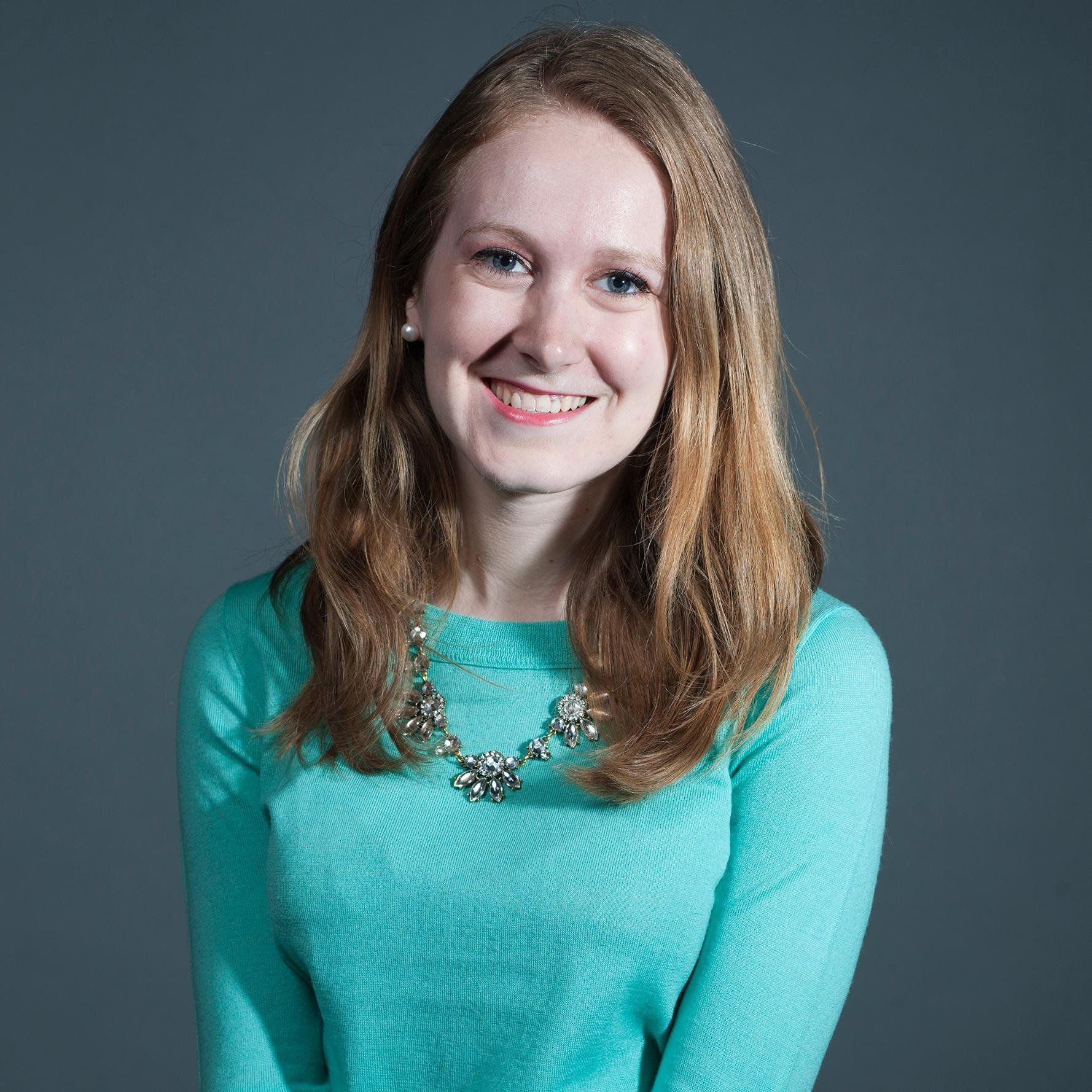 I'm an Associate Editor at the Business of Fashion, where I edit and write stories about the fashion and beauty industries. Previously, I was the brand editor at Adweek, where I was the lead editor for Adweek's brand and retail coverage. Before my switch to business journalism, I was a writer/reporter at PEOPLE.com, where I wrote news posts, galleries and articles for PEOPLE magazine's website. My work has been published on TheAtlantic.com, ELLE.com, MarieClaire.com, PEOPLE.com, GoodHousekeeping.com and in Every Day with Rachael Ray. It has been syndicated by Cosmopolitan.com, TIME.com, TravelandLeisure.com and GoodHousekeeping.com, among other publications. Previously, I've worked at VOGUE.com, ELLE.com, and MarieClaire.com.