The Best Chanel Perfumes of All Time
You can't get better than the classics.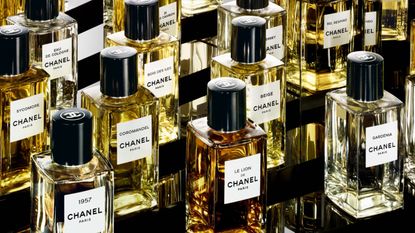 (Image credit: Chanel )
Like many people, I began my love affair with luxury beauty by indulging in designer fragrances that boosted my mood and lent me an elevated signature scent. There are countless fashion houses with popular options that consistently rank high on lists of the best all-time perfumes, including Tom Ford, Maison Margiela, Chloé, and Dior. Chanel, however, holds a special place in my heart, with its wide range of fragrances spanning traditional, heritage scents in addition to new, daring options. With this brand, there's truly a scent for everyone, from fragrance ingénues to perfume veterans who haven't left home without their favorite scent in decades.
But with around a century of fragrance innovation, Chanel offers so many options that it's difficult to know which one to choose. Therefore, we've combed their collection to bring you the best, most popular scents the brand has available, from timeless favorites to brand new breakthroughs.
What Distinguishes a Luxury Fragrance
Another reason to love Chanel? Their fragrances scream luxury from the very first sniff, and wearing them is a premium experience. Below, the qualities that distinguish luxury perfumes like Chanel from their competitors.
Lasting Power
"Lasting power and outstanding performance are definitely things you want in your luxury fragrance as well as wanting it to be something that is different than anything you've ever smelled before," explains professional perfumer Alexandra Monet, who works with fragrance and flavor brand Firmenrich. She also adds that luxury perfumes allow their wearers "to have a signature."
Ingredients
As with any product you apply to your body, fragrances' levels of quality are defined, in large part, by the quality of their formulas. Monet agrees, saying, "Another quality [of a premium fragrance] is, of course, beautiful raw materials." These include "luxurious flowers such as jasmine or orris, for example, or sophisticated woods and Amber notes"—all of which are prominent in a number of fragrances by Chanel. She also highlights sandalwood, rose, patchouli, and vetiver as notes that "really help a luxury fragrance stand out."
Best Chanel Perfumes
Best Feminine Chanel Perfume
Gabrielle Chanel Essence Eau de Parfum
I love this fragrance–and not just because we share a name. I treated myself to it after I graduated from college, and still count on it when I'm in the mood to wear a cozy, elevated fragrance that never fails to make me feel feminine. Beauty Director Deena Campbell loves it, too, adding, "On a recent trip to Grasse, France I spoke with in-house perfumer Creator Olivier Polge who artfully described the process of using jasmine, ylang-ylang, orange blossom to create the beautifully developed fragrance. For me, Gabrielle is the perfect description of how a woman should smell—powerful, sophisticated and more and more lovely as she ages."
Customer Review: "It is a bright, romantic floral that I still think smells mature. I could see anyone from their early twenties and onward spritzing this on when they want to smell expensive and luxe." -Sephora
Best Woodsy Chanel Perfume
Chanel Sycomore Eau de Parfum
This luxe scent is perfect for autumn or for anyone who, like me, loves that season and seeks all opportunities to channel it year-round. It's inspired by Gabrielle "Coco" Chanel's childhood, channeling the rich complexity of the woods. Beauty Director Deena Campbell loves it. She writes, "I'm obsessed with anything smoky. And this woodsy scent of vetiver, combined with cedar and vanilla is the perfect scent to jumpstart my fall season. One spritz instantly transports me to crackling fireside moments with my family."
Pros: "I adore this fragrance. It is beautiful in autumn. I love the forest and this reminds me of hiking through a boreal forest with its fermented scent of decaying leaves, evergreen, and sleeping spring perennials. A dreamy autumn dream. I'm instantly transported to my favorite trail wearing my Danner Mountain Light boots surrounded by red, gold, and mossy greens. I deeply inhale and enjoy. Pure love for this fragrance and I thankfully have a full bottle in my collection." -Chanel
Best Classic Chanel Perfume
This classic, consistently best selling perfume was immortalized by Marilyn Monroe when she famously teased that she slept in Chanel No.5—and nothing else. Since then, the scent has been synonymous with sensuality and femininity, which holds up: Infused with key notes of jasmine, sandalwood, rose, and neroli, it's a warm, intense scent that screams maturity and only grows stronger as your body heats up around it. It also features citrus top notes to bring sweetness and levity to the notoriously mature-smelling formula.
Customer Review: "Nostalgia aside, this is a downright beautiful fragrance. I truly believe, like so many others, it is a classic, that is also quite timeless. I do not personally find it dated or old-fashioned at all. I think some might find it old-fashioned as it is certainly unlike any fragrance that has come out the last two to three decades. It stands out in that respect. I think the word 'vintage' better suits No 5." -Sephora
Best Youthful Chanel Perfume
Chanel Coco Mademoiselle Eau de Parfum
Coco Mademoiselle is one of Chanel's most popular fragrance options, and I have several friends who've sworn by it for years. It's a vibrant, youthful scent that's ideal for those who dislike the smokiness of the brand's other, more mature perfumes. Infused with key notes of orange, Turkish Rose, and patchouli (my personal favorite scent), it's a complex, warm floral inspired by Gabrielle Chanel when she was a young trailblazer turning women's fashion on its head.
Customer Review: "My FAVORITE perfume. I have very sensitive skin and some perfumes irritate my skin, but this has not caused any itchiness. It's not overwhelming, leaving a nice scent. I'm always getting compliments." -Sephora
Best Vintage Chanel Perfume
Chanel Bois des Iles Eau de Parfum
If, like me, you love history and all things vintage, this is the scent for you. It was crafted in the 1920s by Gabrielle Chanel herself, who was inspired by nights at Le Boeuf sur le Toit cabaret. The bar opened in 1921 and became an epicenter of avant-garde culture by 1922. This fragrance nods to the location's cosmopolitanism with its spicy, sensual notes of tonka bean, New Caledonian sandalwood, and ylang-ylang. For warmth, the scent also features vanilla, rose, jasmine, and amber.
Customer Review: "Beautiful scent. This is one of my favorite fragrances. I love it, classic and timeless." -Chanel
Best Romantic Chanel Perfume
Chanel Chance Eau de Toilette
Chance by Chanel has long been a popular choice for women everywhere, of all ages, because of its versatility and undeniable femininity. It's a light, floral scent with fruity gourmand notes that immediately make the wearer feel positive and romantic. To balance the scent out, it's also infused with spicy notes of jasmine, pink pepper, and amber patchouli. Its name is meant to evoke two distinct emotion: the empowering feeling of taking a chance and the elation of a chance encounter. For those who prefer a more concentrated version of the scent, it also comes in an eau de parfum.
Customer Review: "Lasts all day and never offends anyone. Fresh, cheerful, sensual, and uplifted dying blend of fragrance. I always get compliments and never get negative responses. That's a winner! (I'm rather sensitive to fragrances myself). So this is perfect." -Chanel
Best Complex Chanel Perfume
Chanel Coco Eau de Parfum
This is one of the brand's newer fragrances, and it hinges on Chanel's commitment to complex, even paradoxical elements that mirror the depth of the wearer. Its deep, warm notes of amber and patchouli mirror Gabrielle Chanel's pared down fashion sense, while its notes of Sicilian mandarin, Comorian ylang ylang, Indonesian patchouli, and Tunisian orange blossom are an ode to her predilection for baroque art and Byzantine jewelry. The result is a unique, multi-faceted scent that will have heads turning the moment you walk in a room.
Customer Review: "I love, love my COCO! I'm always getting compliments on how fresh I smell." -Chanel
Best Citrus Chanel Perfume
Chanel Chance Eau Fraîche
There are several iterations of Chanel's aforementioned Chance fragrance, and this is one of the best. Launched in 2007 and created by Jacques Polge, it brings a fresh, citrusy scent to the woody fragrance, with top notes of lemon, citron, and cedar. Meanwhile, its middle notes of pink pepper, jasmine, and water hyacinth bring both spicy and refreshing elements to the formula. Finally, its based in some of Chanel's most common (and beloved) notes, including warm amber, floral iris, and comforting wood.
Customer Review: "Perfect mix of sweetness, floral, and masculinity. I don't like musky perfumes, so this is perfect." -Chanel
Best Powdery Chanel Perfume
If you love the fresh, powdery smells and the imagery of cleanliness that they conjure, consider this heritage fragrance, which is based on the original No. 19 formula that Gabrielle Chanel herself launched and designed during her lengthy tenure (in fact, it was her final fragrance). The number 19 is a tribute to her birthday, August 19, and highly wearable white musk fragrance (leather is one of its base notes) with woodsy notes like vetiver and floral notes of iris, rose, narcissus, lily of the valley, and ylang ylang. This poudré iteration layers on a powdery element for softer, more multi-layered experience.
Customer Review: "This is my favorite green fragrance. It's soft and feminine, just perfect. I find it to be long lasting with moderate projection." -Chanel
Best Floral Chanel Perfume
This white floral fragrance was created in 1925 by Ernest Beaux, Chanel's first fragrance director. It was inspired by Gabrielle Chanel's love for white flowers, based specifically upon the fragrant gardenia because the camellia, Chanel's emblem, is notoriously scent-free. In addition to its eponymous top note, the fragrance also features sweet notes of orange blossom, coconut, and vanilla, in addition to musky notes like jasmine, sandalwood, vetiver, and patchouli. It's a timeless, light fragrance that lacks the headache-inducing headiness normally associated with floral fragrances.
Customer Review: "Smelling a gardenia in the garden is my favorite scent and this fragrance captures that sweet, rich flower so perfectly. This is by far my favorite fragrance of all. I love the way I can catch the scent as I move when I am wearing this perfume. Sweet and rich, but not overpowering." -Chanel
Meet the Expert
Alexandra Monet is a professional perfumer with Firmenich, a fragrance and flavor company. An urban globe-trotter, she is currently based in Paris, France.
Marie Claire email subscribers get intel on fashion and beauty trends, hot-off-the-press celebrity news, and more. Sign up here.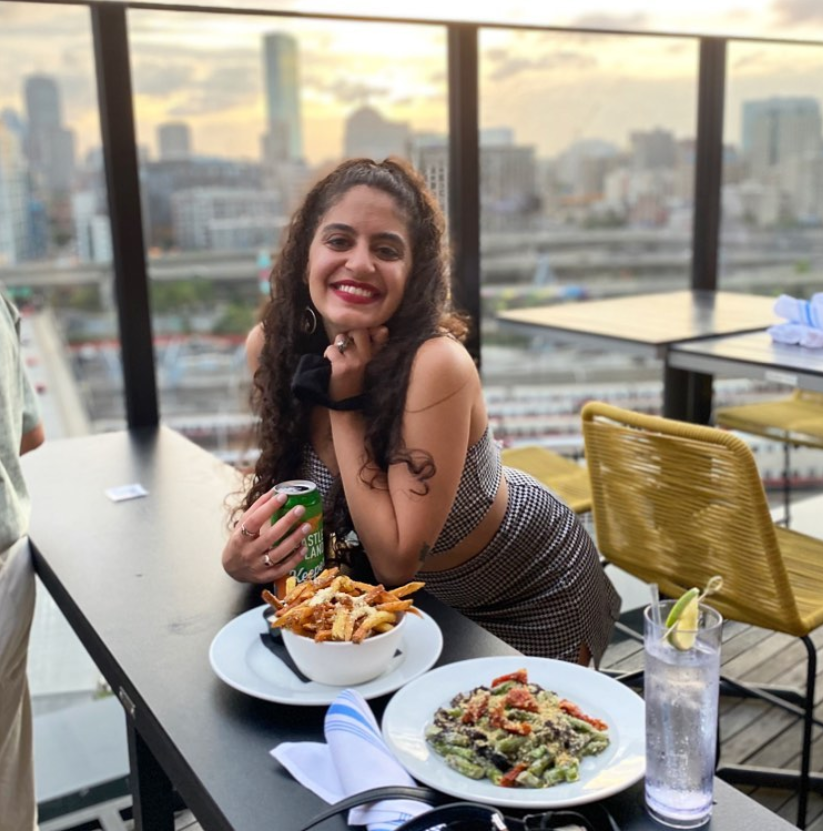 Gabrielle Ulubay is an E-Commerce Writer at Marie Claire and writes about all things beauty, sexual wellness, and fashion. She's also written about sex, gender, and politics for publications like The New York Times, Bustle, and HuffPost Personal since 2018. She has worked extensively in the e-commerce and sales spaces since 2020, including two years at Drizly, where she developed an expertise in finding the best, highest quality goods and experiences money can buy. As a film school graduate, she loves all things media and can be found making art when she's not busy writing.