Interview with Mark Ruffalo
When will he land that megastar role?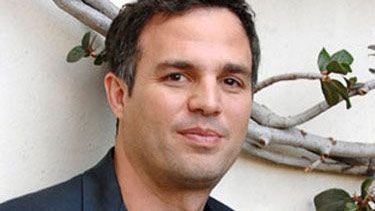 (Image credit: Vera Anderson)
Mark Ruffalo may be the best actor of our generation. So when will he finally land that megastar-making role? Mark Ruffalo's wife likes to tell him he has bad taste in movies. His response? "It's cheesy to say, but I'm an artist, man! You take risks, and sometimes they pay off, and sometimes they don't," he explains. "They all pay off for me inside. Anyway, they do well enough that I keep getting jobs." Thank God for that, because this month, there's no one we'd rather watch — and suffer with — than his tormented character at the center of a fatal hit-and-run accident in Reservation Road.
The perpetually tousled Ruffalo has been Hollywood's go-to guy for deeply conflicted, morally ambiguous characters ever since he inhabited Laura Linney's ne'er-do-well stoner brother in You Can Count on Me. He has a knack for playing emotionally stunted jerks without losing an audience's empathy — and he does it again in his latest. "Dwight becomes a walking dead man," says Ruffalo, who transmits the character's guilt in a single agonizing glance. (See the movie and you'll know the one we mean.) "I'm not condoning his actions, but this film shows we're all emotionally frail creatures."
Besides a trio of beige rom-coms with Jennifer Aniston, Jennifer Garner, and Reese Witherspoon, the pillow-lipped Ruffalo has generally stuck to the shadowy corners of the human psyche, as when he played an adulterous professor in We Don't Live Here Anymore. "I'm more or less a dark person, but as I get older and my depression burns off, I laugh more," he says.
Much of that laughter happens at home: He has a third child arriving this month with Sunrise Coigney, his wife of seven years. "It just keeps rolling into new territory," says Ruffalo, who ranks making out with the missus right up there with backflips on the family trampoline. "You think you already love them to death, then all of a sudden something else opens up. We're more intimate, honest, and accepting."
Although the Wisconsinite, who bartended for nearly a decade before making his first big movie — and who lists as his weaknesses indolence, pasta, chocolate, and consumerism — has been compared to Brando, that elusive star-defining role has yet to materialize. But Ruffalo, having come back from a benign brain tumor in 2002, is too busy working and living his life to worry about it. "The best advice I ever read was to try to grasp the unattainable, redefine everything that has been taught you, and understand the power of a single action," he says.
"And the other great one was, 'Don't do any more lousy movies.' That was from Sean Penn."
Celebrity news, beauty, fashion advice, and fascinating features, delivered straight to your inbox!