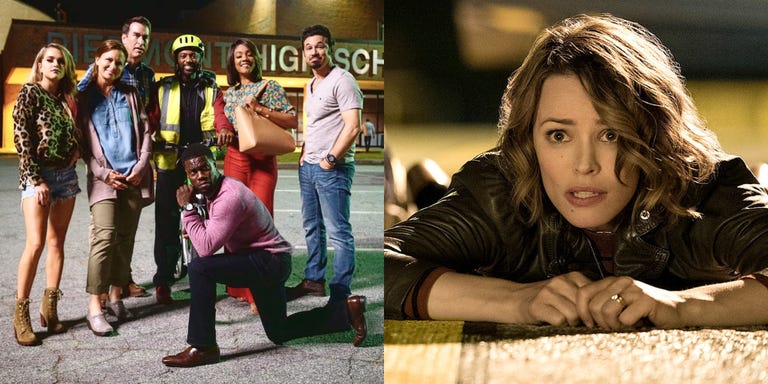 Universal Pictures/Warner Brothers
If you're still reeling from the garbage fire that was 2017 and desperately need to escape for a couple hours into a lighter, funnier world, the movie theater might just be your portal. Here are 14 of the most hilarious movies coming out this year.
11
'The Spy Who Dumped Me'
Release date: August 3.
Starring: Mila Kunis, Kate McKinnon, and Sam Heughan.
About: Mila Kunia and Kate McKinnon team up in a spy-themed action comedy. Need we even say more?
Release date: September 28.
Starring: Kevin Hart, Tiffany Haddish, Taran Killam, Rob Riggle, Ben Schwartz, and Yvonne Orji.
About: This Kevin Hart movie is about a group of adults forced to attend night school in an attempt to get their GEDs. Honestly, here for anything with Tiffany Haddish.