An Annotated History of Blake Lively and Ryan Reynolds Looking Adorable
"She made me remember the good times."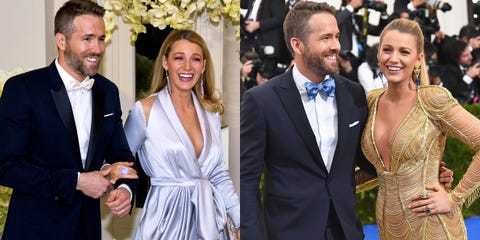 Blake Lively and Ryan Reynolds are #couplegoals for many reasons, only one of which is that they're so clearly really, really, really ridiculously into each other (oh, and good looking). The couple also poke fun of each other constantly on social media, showing that Yes, Stars Are Just Like Us! Blake and Ryan celebrated their sixth wedding anniversary on September 9, so to celebrate, take a look at some of the best photos from their relationship.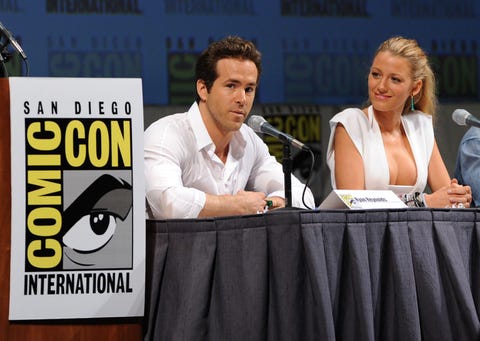 Comic-Con, July 2010
Our very first public appearance for these two! It's one for the scrapbooks–the duo first appeared together to promote their film Green Lantern at 2010's Comic-Con in San Francisco. The loving gazes started early, it appears.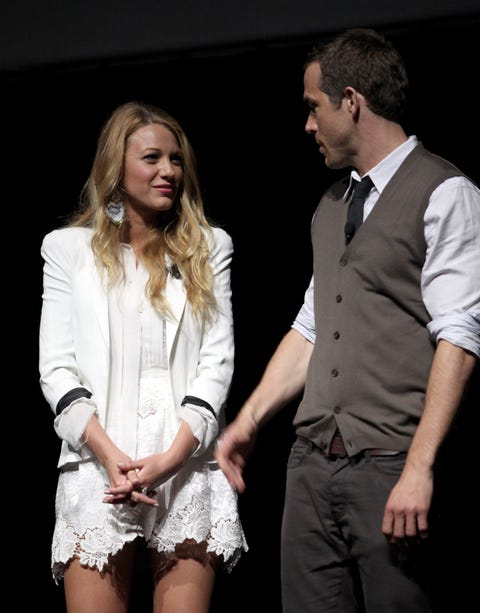 CinemaCon, March 2011
Months before the couple confirmed their relationship, the pair showed an early connection while promoting the film that brought them together, Green Lantern. Again with the gazing!!!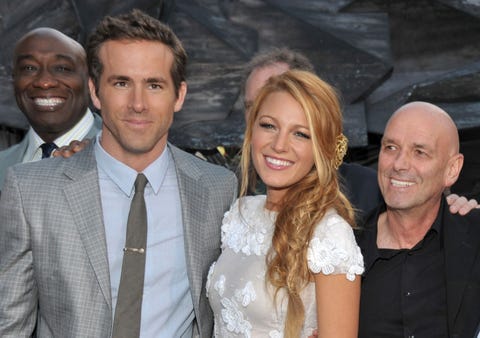 'Green Lantern' Premiere, June 2011
At the Los Angeles premiere of the superhero movie, Blake and Ryan walked the red carpet and joked around. The best part of this photo, however, is the late Michael Clarke Duncan in the back, smiling like he's got a secret. The secret is Blake and Ryan's chemistry is palpable, everyone was smiling.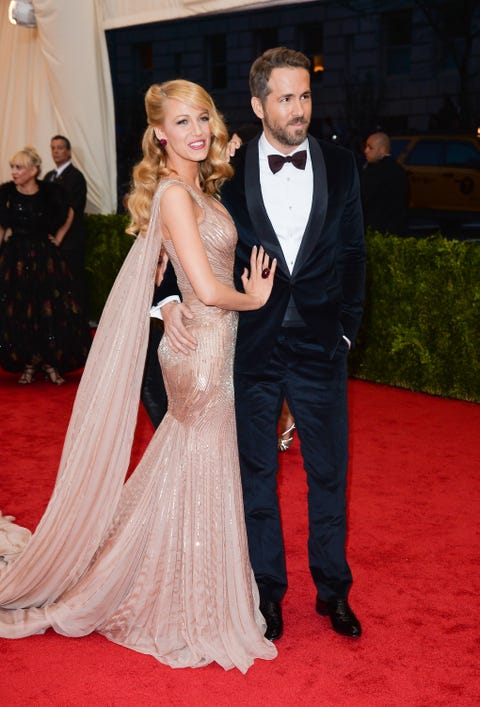 George Pimentel
Getty Images
Costume Institute Gala, May 2014
One of many Met Gala appearances the duo will make together, but this one's particularly special. Blake's protective hand on her husband's waist is a signature red-carpet move for the two of them, who literally look like Barbie and Ken here. Am I wrong?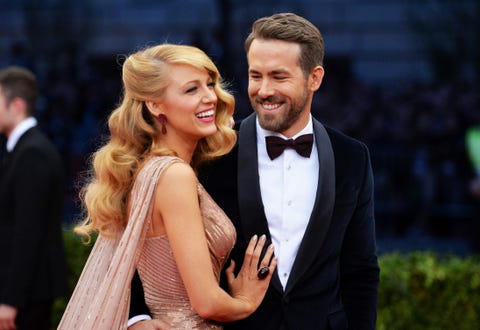 Costume Institute Gala, May 2014
LOOK AT RYAN'S FACE! (Also: Blake Lively's hair!) That's a man in love, everyone. It's so romantic I may faint.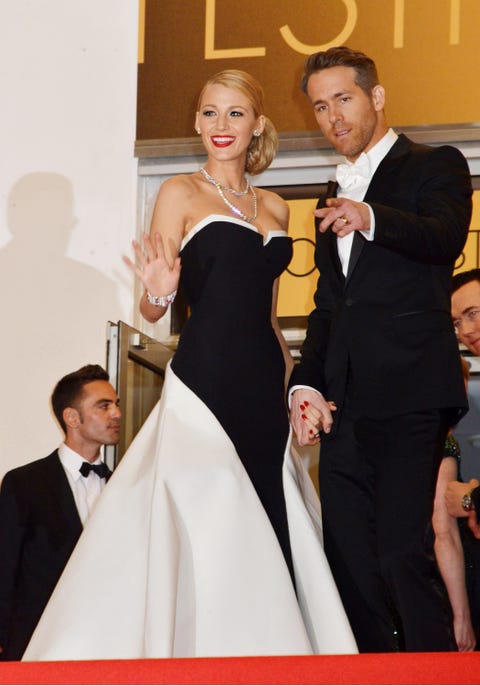 'The Captive' Premiere, Cannes Film Festival, May 2014
These two are literally the Homecoming King and Queen of Hollywood. The Captive may have taken place in the freezing cold, but every thing about these two is fire.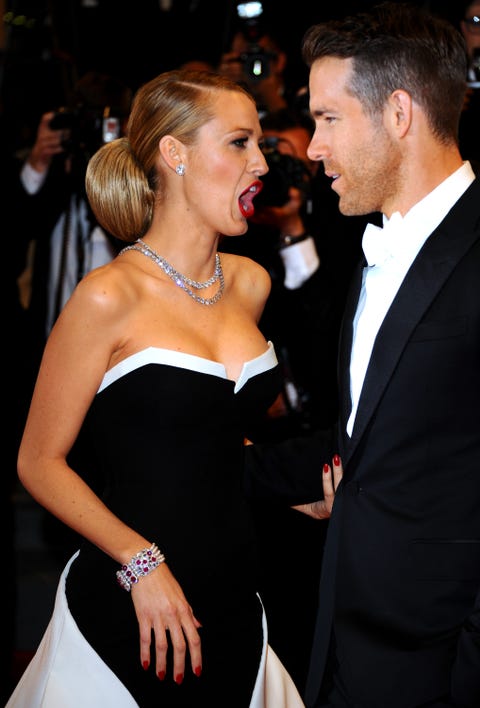 Anthony Harvey
Getty Images
'The Captive' Premiere, Cannes Film Festival, May 2014
We have so many questions:
1) What happened to make Blake make this face?
2) Why is Ryan so confused?
3) How do they both look so incredible while looking like total doofuses?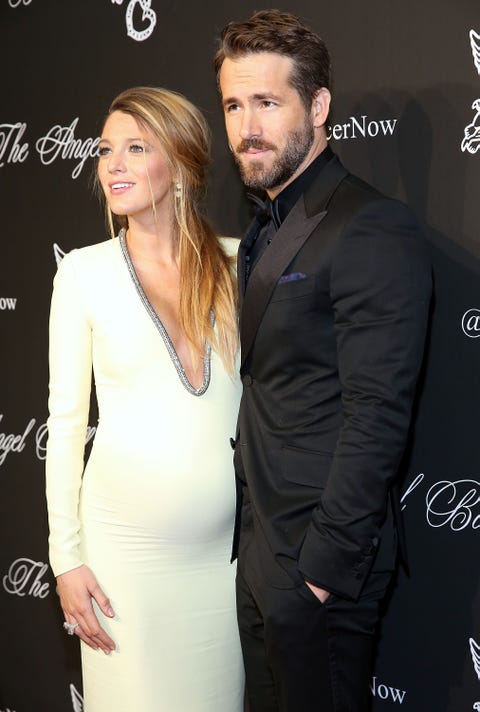 Angel Ball, October 2014
Look at the way these two stare off into the distance, like they can see the future. And what's ahead for them? The future will bring them daughters James (who we can see here as the bump in Blake's belly!) and Inez would follow two years later, in 2016.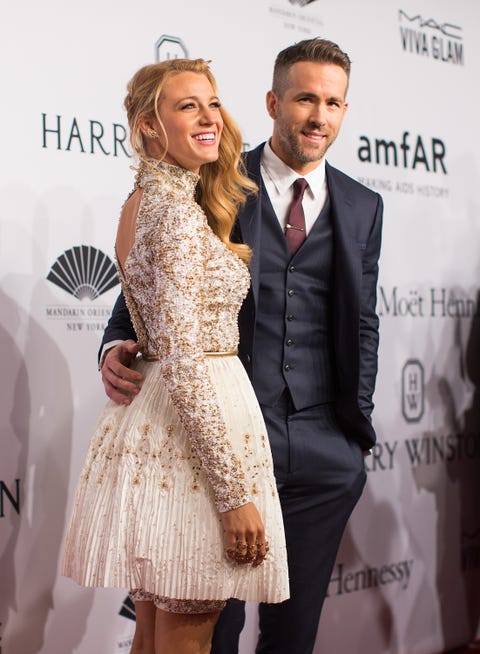 Kevin Tachman
Getty Images
amfAR New York Gala, February 2016
Blake's dress may be beaded, but these two are straight up gems. The only possible reason Blake's hair is parted to the side like that is that it wants to get closer to Ryan Reynolds. Seems possible, right?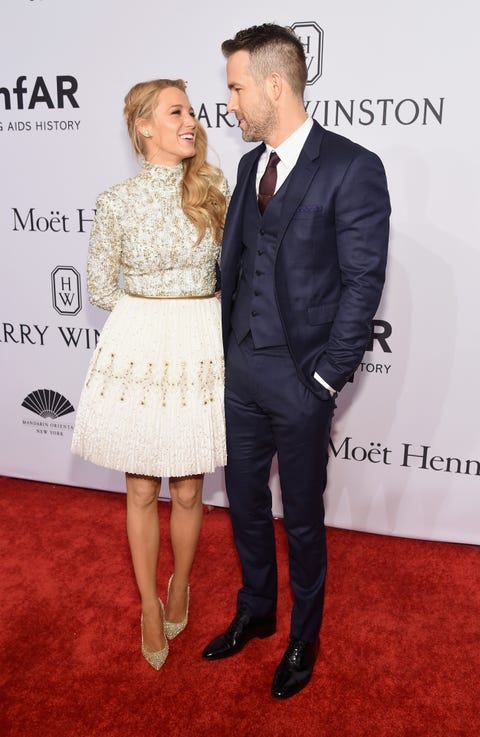 Michael Loccisano
Getty Images
amfAR New York Gala, February 2016
Honestly, we should give these two an award for the quality of their ability to gaze lovingly into each others' eyes. Is there a Guinness Book of World Record for Most Loving Gazes on the Red Carpet? If not, there totally should be, and Blake and Ryan would win by a landslide.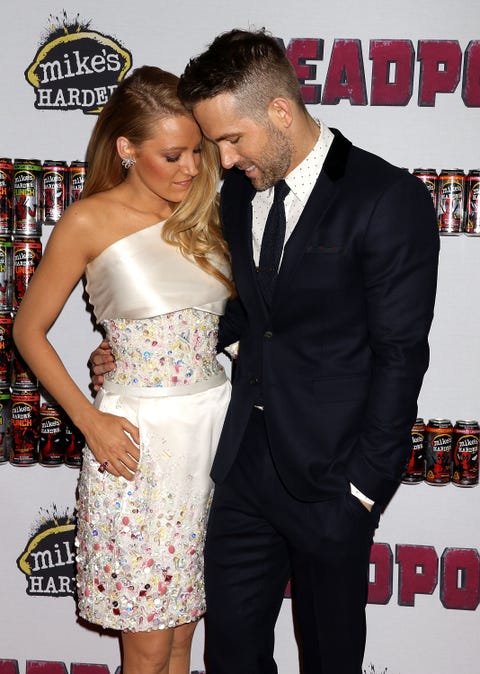 Laura Cavanaugh
Getty Images
'Deadpool' Fan Event, February 2016
This feels like we've caught them in an intimate moment, like they're whispering sweet nothings in each other's ears and just telling each other they love the other... over and over and over again.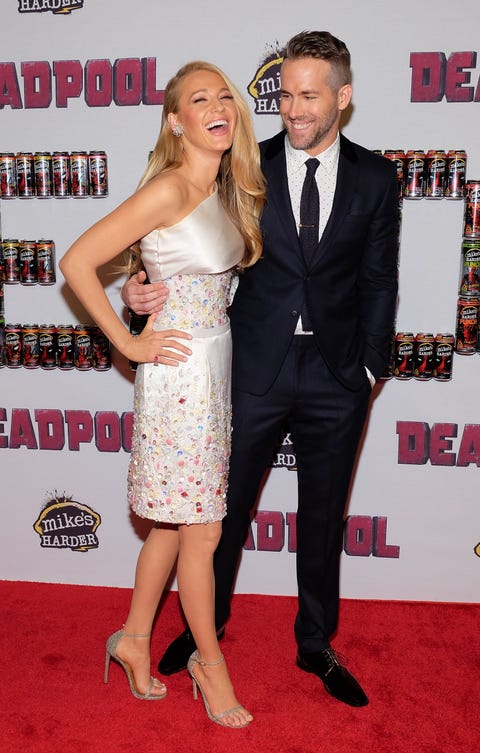 'Deadpool' Fan Event, February 2016
These two are famous for forever trolling each other on the internet and finding the humor at all times. Even on the red carpet, it seems.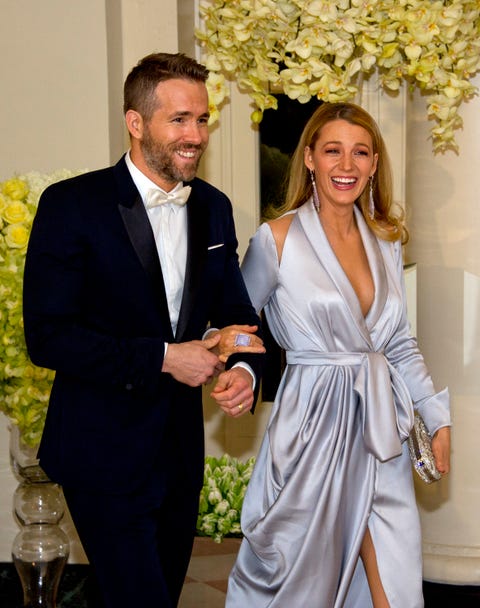 White House State Dinner, March 2016
Have you ever walked into a conversation where there was a private joke going on and you wanted nothing more in the entire world than to know exactly what they're joking about and how you can be a part of their world? This photo is the embodiment of that feeling. What are they joking about? Can I laugh along too?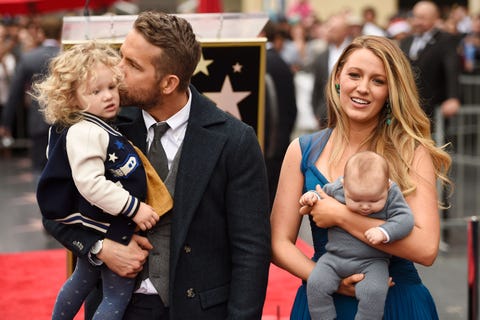 Matt Winkelmeyer
Getty Images
Ryan Reynolds Receives Star on The Hollywood Walk of Fame, December 2016
"Ryan had a nice, normal upbringing, and we want our kids to have the same normal life that we had," Lively told Marie Claire in 2016. "We don't ever want to rob them of what we had, because we'd feel really selfish." No selfishness spotted, but look at how cute the family is!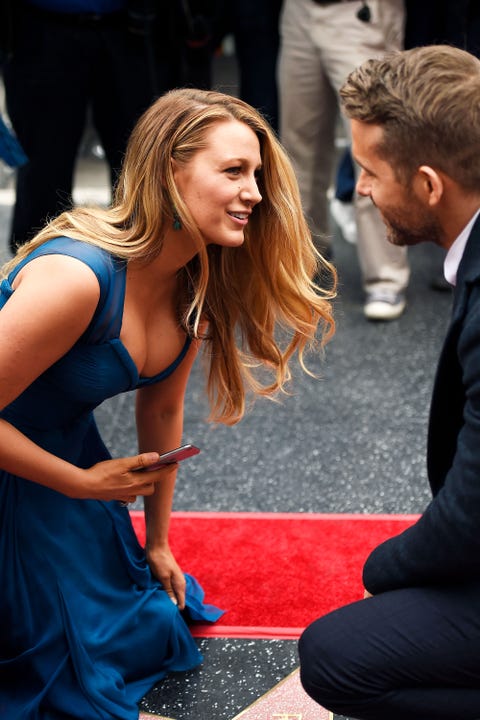 Matt Winkelmeyer
Getty Images
Ryan Reynolds Receives Star on The Hollywood Walk of Fame, December 2016
"I'm very lucky to be with someone who has better taste than me," Lively said in 2013. "We influence each other in different ways." This is such a gorgeous candid, we couldn't help but include it because the best moments of love aren't always caught by the red carpet cameras.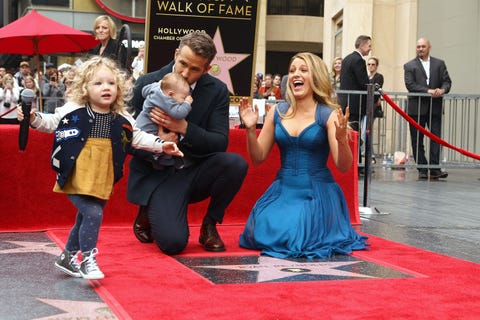 Tommaso Boddi
Getty Images
Ryan Reynolds Receives Star on The Hollywood Walk of Fame, December 2016
Seriously, Blake and Ryan are cute enough, but what about their daughters James and Inez? Look at how precious they are. James' little sneakers and Inez being affectionately soothed by her dad has me in overdrive.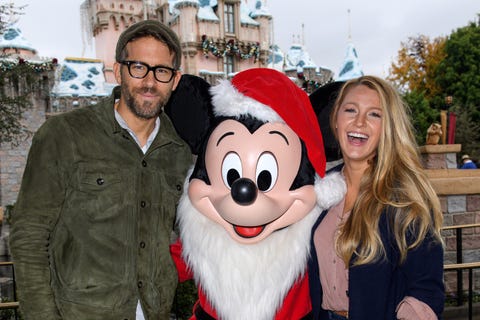 Celebrating James' 2nd Birthday at Disneyland, December 2016
Honestly, I was so distracted by how happy Blake looks and how Ryan Reynolds seriously looks like Clark Kent in those glasses to even notice Mickey Mouse. Mickey Mouse is dressed like Santa Claus, and I still didn't see him,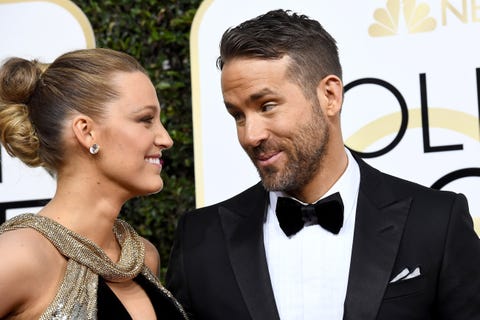 Kevork Djansezian/NBC
Getty Images
Golden Globes, January 2017
If I were to guess the official caption of this photo, it would be "Reynolds uses off-color humor to compliment his wife, Lively, who reacts like she's trying to keep her cool in front of others." It's not working, Blake, but you two look adorable.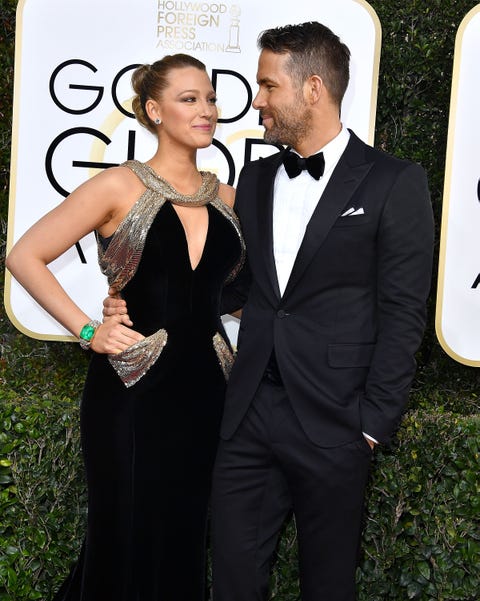 Steve Granitz
Getty Images
Golden Globes, January 2017
"He's always good to me," Lively told Us in 2014 about her husband. "That's like a jerky thing to say because you want to be able to complain about your husband and be that person, but he takes pretty good care of me."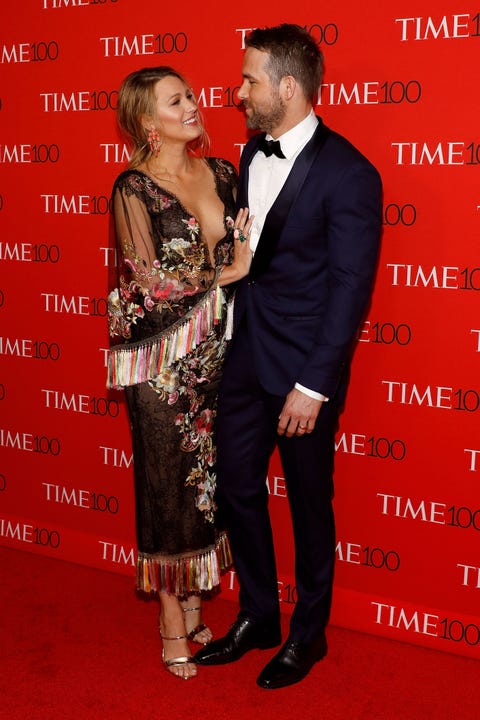 Time 100 Gala, April 2017
Her signature pose is back, but this time, the look they're giving each other requires no possessiveness or protectiveness. This is Blake's man, and we're never going to forget it. (Not that we want to.)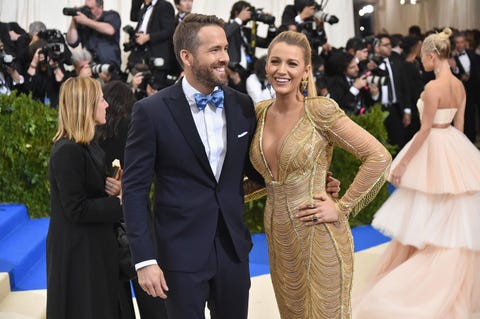 Costume Institute Gala, May 2017
For Humans of New York, Ryan said about Blake, "She always responds with empathy. She meets anger with empathy. She meets hate with empathy. She'll take the time to imagine what happened to a person when they were five or six years old. And she's made me a more empathetic person. I had a very fractured relationship with my father. Before he died, she made me remember things I didn't want to remember. She made me remember the good times."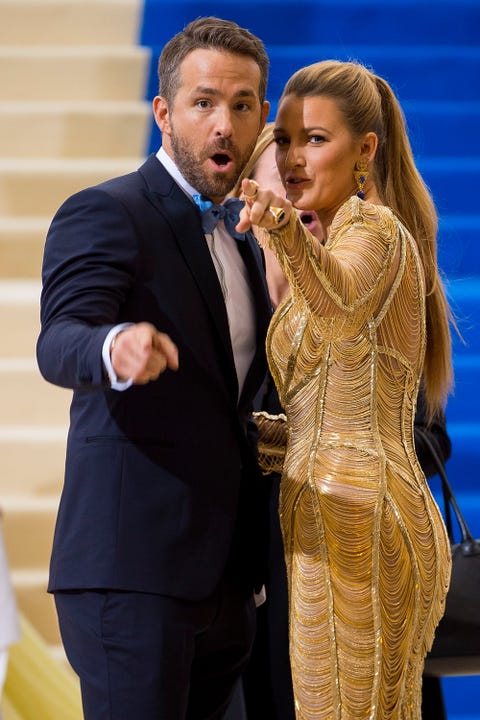 Michael Stewart
Getty Images
Costume Institute Gala, May 2017
Talking to Marie Claire in 2014, "We've never gone a week without seeing each other. There's no major decision that I make without him. The best part is when we turn off our phones and just talk and hang out," Lively said. "He's my best, best friend. What do you do with your best friend? You do nothing."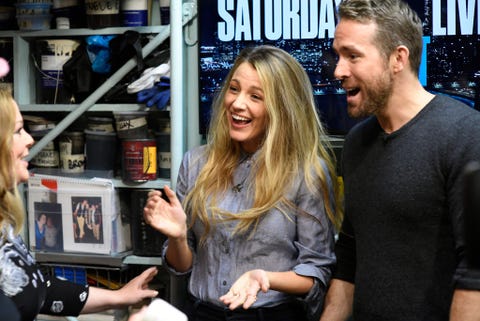 'Saturday Night Live', May 2017
The pair work miraculously well together, both on-screen and off. Lively explained in a 2014 interview, "Everything we do in life we do together. If I'm working on a movie, he helps me with my character; I do the same with him. Picking out a coffee table. What we're going to eat. He's a beautiful writer—he's written a lot of stuff for us. And he's got a great barometer and he knows me, so he will tell me if it's not as good as it can be."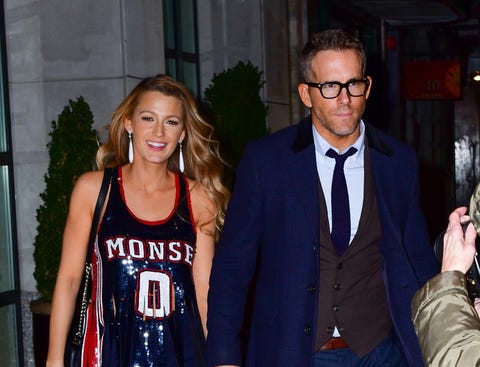 James Devaney
Getty Images
'All I See is You' Screening, October 2017
Calling all basketball recruiters: please take note from Blake Lively as to how a basketball jersey is meant to be worn, please. Ryan looks like a hot college professor/reluctant basketball coach. I would watch this film, no matter what the plot is.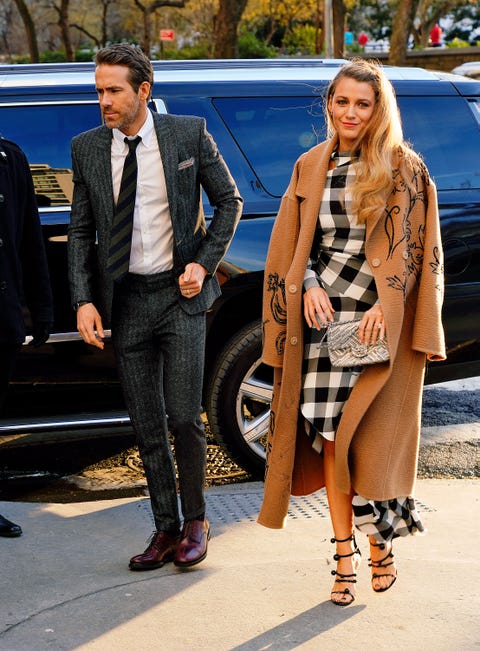 'Final Portrait' Screening, March 2018
"I'm not one for vomiting declarations of sentiment out across the airwaves, but when we had that baby, I fell more in love with my wife than I'd ever been in my entire life. I couldn't even believe it." Ryan gushed to David Letterman on The Late Show in 2015. We can believe it though, Ryan. We can see it with our own eyes.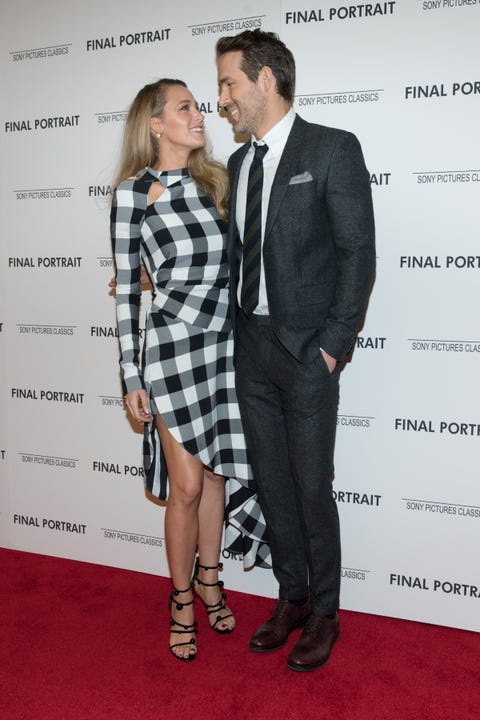 Michael Ostuni
Getty Images
'Final Portrait' Screening, March 2018
Okay, the way they're gazing at each other is TOO MUCH, but also... look at the outfit coorindation. Him in dark grey, her in black-and-white plaid... it's like they planned it. And even if they didn't, we're going to pretend they did because looking this good shouldn't happen by accident.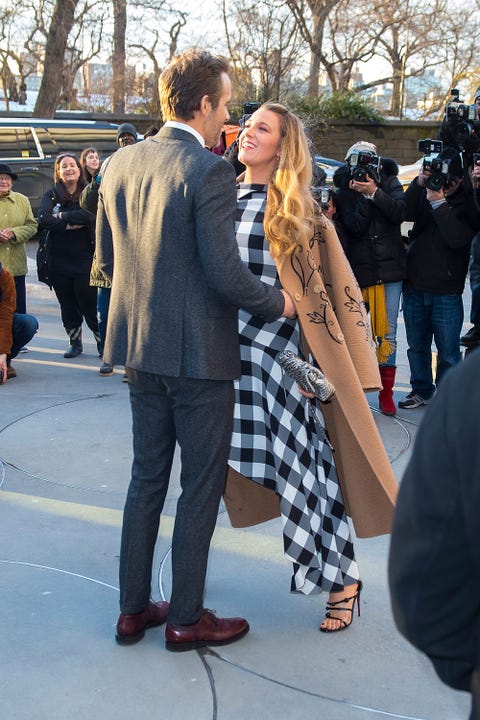 'Final Portrait' Screening, March 2018
Oh my god. Oh my god. This looks straight out of any romantic comedy I would watch in a heartbeat. Doesn't it look like she's swooning over something he said and he caught her? These two are always making me wish I was in their relationship. I'm swooning too, Blake.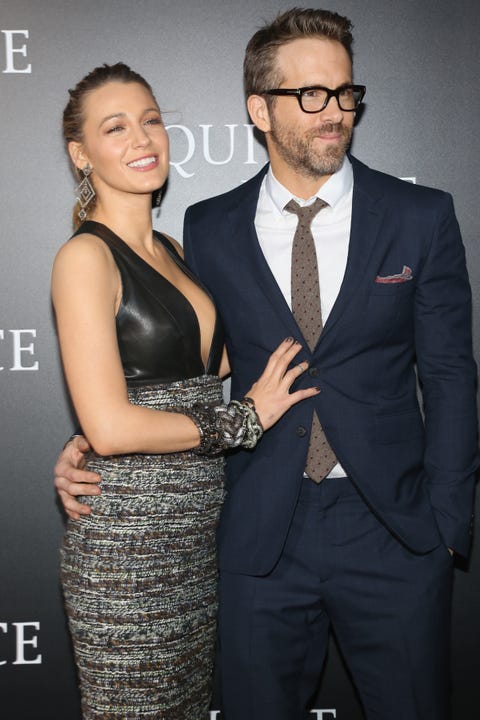 Sylvain Gaboury
Getty Images
'A Quiet Place' Premiere, April 2018
Her: the proud, gorgeous wife, with a great sense of humor and a fantastic career
Him: the amazing, funny husband, who loves his wife and kids and is also in the running for Hottest Guy Both In Glasses And Without Glasses.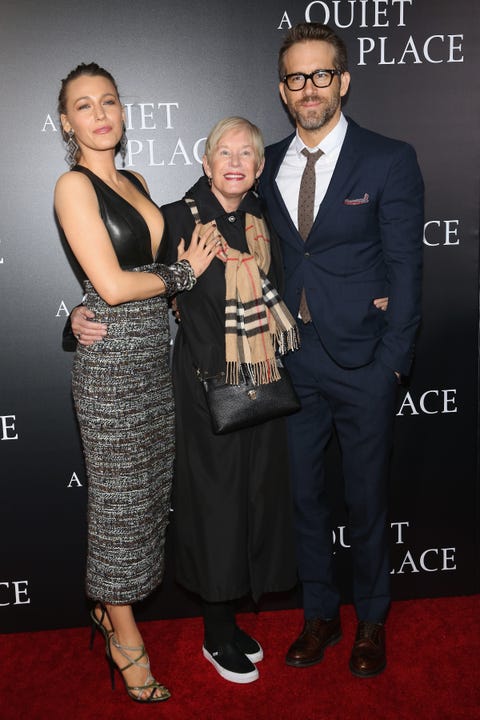 Sylvain Gaboury
Getty Images
'A Quiet Place' Premiere, April 2018
Okay, the two of them are precious and adorable and everything, but LOOK AT HOW SWEET RYAN'S MOM IS. Can you believe, though? They both look so proud of her, and she just looks happy to be there. Moms: they're the best, right?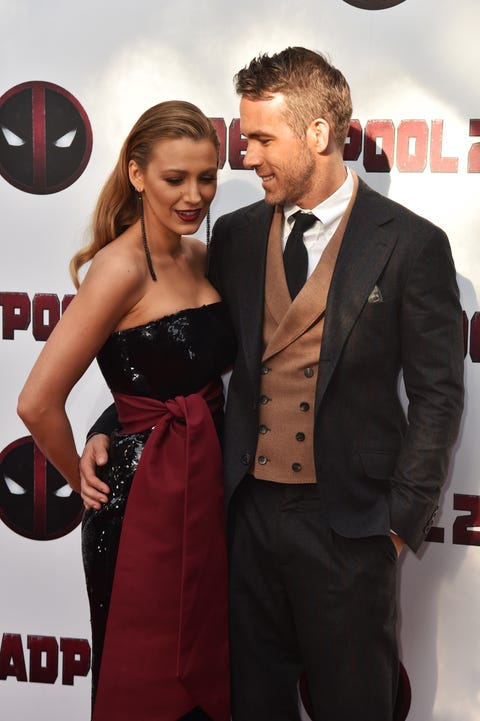 HECTOR RETAMAL
Getty Images
'Deadpool 2' Premiere, May 2018
"I knew he would always be my best friend for my whole life. That was the biggest thing to me. I'd never known anything like the friendship that I had with him. I could like him as much as I loved him." Blake gushed to Marie Claire.
This content is created and maintained by a third party, and imported onto this page to help users provide their email addresses. You may be able to find more information about this and similar content at piano.io