Inside Blake's Big Year
With three movies set for release—including this month's survival flick The Shallows—Blake Lively is set to make her biggest splash yet.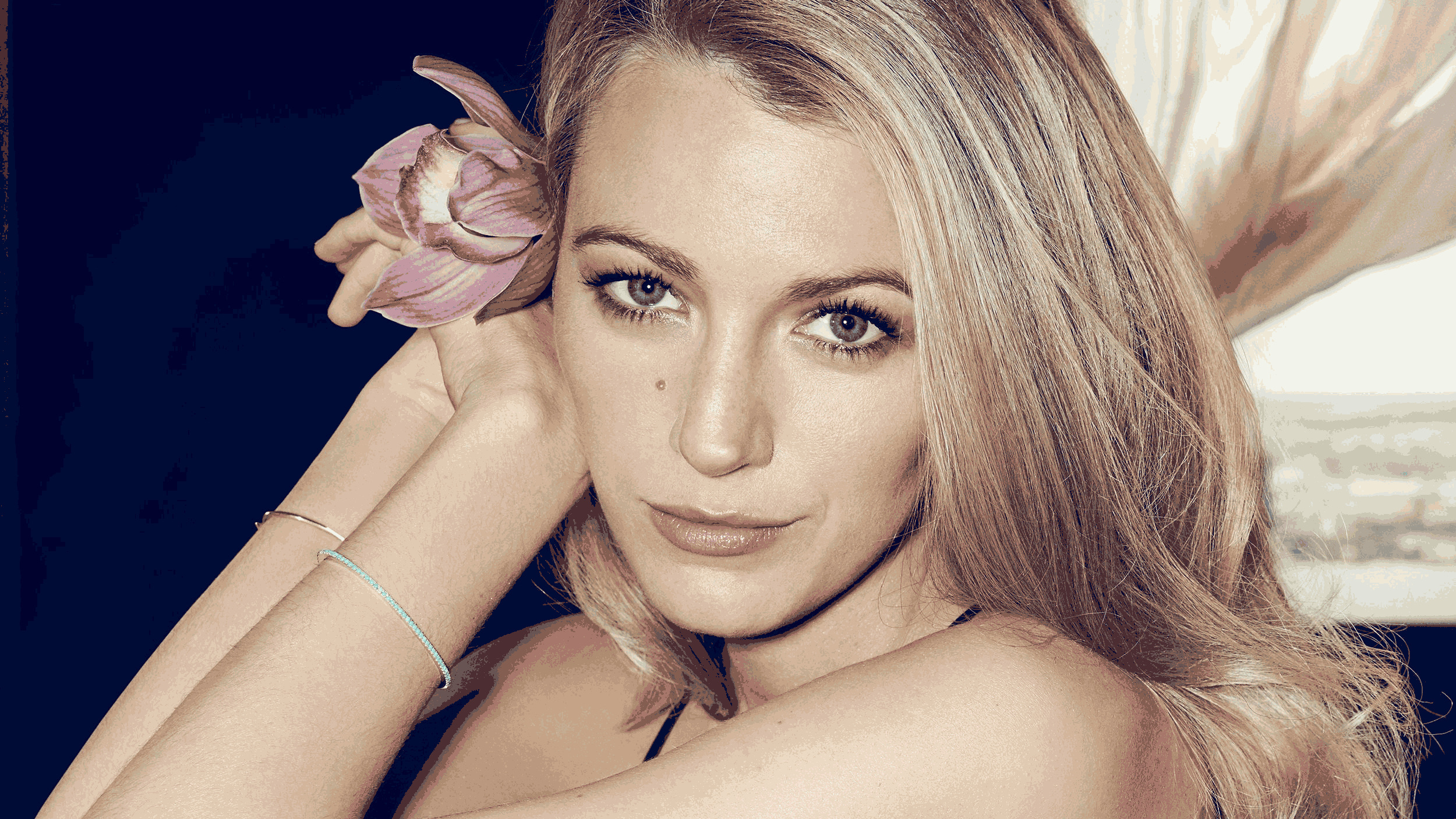 (Image credit: Beau Grealy)
Marie Claire Newsletter
Celebrity news, beauty, fashion advice, and fascinating features, delivered straight to your inbox!
Thank you for signing up to Marie Claire. You will receive a verification email shortly.
There was a problem. Please refresh the page and try again.
Sitting at a wooden table at a country-chic inn where she knows all the staff ("Can I take this honey butter home?" she asks the waiter), Blake Lively is talking about the number-one thing in her life: "All my eggs are in one basket, and that's my family. That's where my heart is. That's where my everything is." Her tousled hair cascades past the shoulders of her white sweater, and there's a rip in the knee of her faded blue jeans.
Her family, of course, is husband Ryan Reynolds and their 15-month-old daughter, James, "who looked like his doppelgänger for the first six months," but now, she says, has finally picked up some of her features. Namely, "she has my clammy hands!" Lively, 28, wails. "And my heavy eyelids, my meaty eyelids." She pivots from self-deprecation to ebullience. "My family: That's the thing that I feel most protective of and the thing that I feel is the most exposed when I feel exploited."
As happily consuming as new motherhood may be, there's a lot going on in Lively's career these days—roles starkly different from her Upper East Side princess character on the popular CW series Gossip Girl. Her new movie The Shallows, opening June 29, is "a survival movie, an isolation story," but also a commentary on the environment. Lively plays a surfer stranded 200 yards away from shore after a great white shark attack. "Because of climate change and global warming, what was once in the deep is now in the shallows," she explains. "The danger with a film like this is that it taps into primal fear, but it can also unfairly villainize this amazing creature intrinsic to our well-being. They're one of the most overfished creatures in the ocean, and it's important we protect them."
Here, a few highlights from her interview, in our July issue on newsstands June 21:
On why she wanted to marry Ryan Reynolds: "I knew he would always be my best friend for my whole life. That was the biggest thing to me. I'd never known anything like the friendship that I had with him. I could like him as much as I loved him."
On the paparazzi and her daughter: "I'd rather not have to deal with it at all, but we knew the lifestyle we were getting into, and while it's hard…it's another thing when it's our child. She didn't have the opportunity to make a decision about what she wants."
On not wanting to be involved in the entertainment industry like her family:"I didn't want to be an actor, because they were all doing it. When you're the youngest of five kids, you think, Who am I? If this is who they are, and they're shaping who I am so much, then who would I be? You strive for your own identity."
On raising her children: "Ryan had a nice, normal upbringing, and we want our kids to have the same normal life that we had. We don't ever want to rob them of what we had, because we'd feel really selfish."
Read the full interview and see more pics in the July issue of Marie Claire, on newsstands June 21. And for a little behind-the-scenes action to hold you over, see Lively at her cover shoot here:
Featured Music: Liv - "Feeling You"
Celebrity news, beauty, fashion advice, and fascinating features, delivered straight to your inbox!