'Penny Dreadful' Star Eva Green Gets Real About Her Love of Goat Cheese and Mad Crossbow Skills
She's typecast as fearless, but there are still some things (nightclubs!) that scare the actress and L'Oréal Professionnel international spokesperson.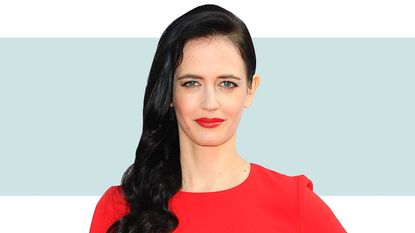 (Image credit: ARCHIVES)
1. Fear conquered: iPhone. Not quite there yet: Appearing on live television shows.
2. Would always: Stick up for a friend. Would never: Never say never!
3. Endlessly curious about: Gorillas. Zero interest: Reality-TV shows.
4. I feel for: Industrial dairy cows. No sympathy: Industrial dairy farmers.
5. Always up for: Traveling. Never up for: Nightclubbing.
6. Farthest vacation: Tasmania. Nearest: Brighton, England.
7. Would try once: Driving a motorcycle. No, thanks: Skydiving.
8. Would pay good money for: A spectacular dinner. Wouldn't take even if free: Bungee jumping.
9. True believer: Organic food. Major skeptic: Pharmaceutical drugs.
10. Too much in my life: Stress. Not enough of: Goat cheese.
11. Subject I won't shut up about lately: Destruction of the environment by certain agribusinesses. Subject I avoid: The weather.
12. Totally get the appeal: L'Oréal Professionnel's Pro Fiber hair line— the best ever. Don't get at all: Permed hair.
13. Early for: Going to watch hippos feeding in Africa. Late for: Paying bills.
14. Worth the wait: Dear friends. No patience for: Arrogant people.
15. Skills mastered: Smoking a pipe and shooting with a crossbow. Can't quite get the hang of: Driving.
16. Glad it's ahead of me: A holiday in Tanzania. Glad it's behind me: School.
17. Perfect day begins with: A run. And ends with: A lovely glass of red wine.
This article appears in the July issue of Marie Claire, on newsstands now.
Celebrity news, beauty, fashion advice, and fascinating features, delivered straight to your inbox!