Your Favorite Influencers Aren't Writing Their Own Content—These Women Are
Ghostwriting for social media stars is the secret new Millennial It-career.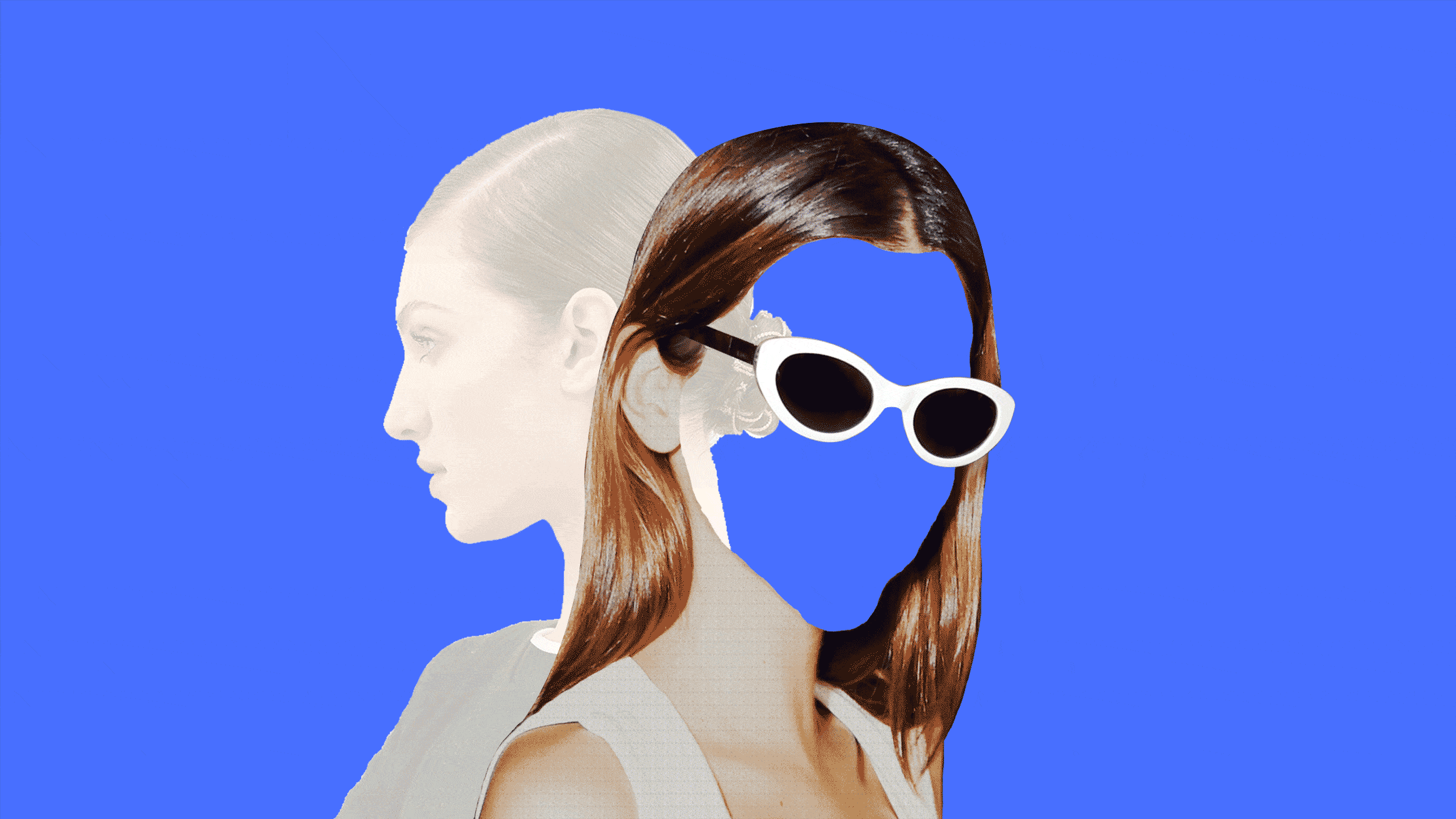 (Image credit: Unknown)
For a 22-year-old aspiring writer, it seemed like the perfect gig.
Faith Xue had just graduated from USC when she was offered a job as Assistant Editor at Los Angeles-based media company EQAL in 2012. "The job description was very vague," she tells MarieClaire.com. "I had no idea what I was getting into." As Xue would soon find out, she had unwittingly become a ghostwriter, responsible for authoring blog posts, tweets, and Facebook statuses for a slew of famous bloggers, all under their names.
The practice of ghostwriting has always been something of an open secret in the A-list world, but as our definition of "celebrity" has evolved from red-carpet types to social media stars, so has ghostwriting's scope. Now it's not just memoirs and magazines but even the intimate Instagram post that has a staff behind it. And in 2017, that world is more crowded—and volatile—than ever.
Consider thisKylie Jenner scandal from earlier this year: When a listicle of the intimate and somewhat regressive ways that Jenner supposedly likes to "spoil" her boyfriend—like buying him sex toys and baking him cookies—was published on her app in January, she had it immediately taken down. It was "a very personal post that I would never ever approve," Jenner said that day on Twitter. "It's unfair to me and you to think that those were my words." Odds are Jenner never even met the person who told her followers to "spice things up with massages," but Xue thinks he or she was surely fired for it—and replaced quickly. Because while ghostwriting for the new era of fame is fraught with potentially public missteps like this one, it's a fast-growing industry attempting to keep up with massive demand. And for thousands of young writers, it's an enticing way to get their foot in the door of the publishing world.
Just ask Zara Lisbon, a 27-year-old novelist who's made her living writing full-length books under social media stars' names for the past two years. Before selling her own book, YA novel Fake Plastic Girl, which will hit shelves in 2019, Lisbon's literary agent introduced her to ghostwriting and pitched her to influencers' creative teams. At the time Lisbon didn't know internet celebrities even had books—now, she's written three of them.
Lisbon only had 12 weeks to finish her first project, a 300-page memoir based on the life of a teen Instagram star she's under legal obligation not to name. "I don't think she even knows I exist," Lisbon says of a person she wrote 10 to 20 pages a day about but never actually got to meet.
With no other choice, Lisbon had to invent almost every detail in the Instagrammer's book, basing scenes and characters on her social media presence alone. She tried to get in touch with the client's team a few times to confirm details (Did she like dogs? What was her favorite food?), but they weren't interested. "At one point I got the publisher to put me in touch with her dad, and he answered a few questions for me—just basic stuff about her childhood," Lisbon says. But most of the plot points were completely fabricated: breakups, arguments, entire family members.
This might sound deceitful, and maybe it is. But Lisbon asserts that technically, it didn't matter how factual the book was. "It was a fictional memoir of the girl her fans knew her to be," she explains. The client's Instagram image was highly stylized—the portrayal of a wealthy teen that only vaguely reflected the real girl. "Her caricature on Instagram is who I wrote about."
By contrast, Xue had a fairly hands-on relationship with many of her influencers and would meet with them (or their "people") once a month to go over ideas for blog posts. Her favorite clients were the ones who gave her a personal window into their lives, like the A-list siblings who'd invite her to their Beverly Hills mansions for dinner and have her play with their kids. When one of the siblings changed her diet, Xue spent a day at the house brainstorming recipe ideas and taking photos for a cooking post. After the other sibling got married, Xue was lent the only copy of a personal wedding album for an intimate tribute on the special day. Later, when the first child was born, Xue was there, writing a baby announcement and channeling all the joy and excitement as if it were her own. "We developed a friendship," Xue says. "It was very collaborative. For some clients, you almost became their surrogate."
Both influencers and publishers know that the concept of ghostwriting doesn't always sit well with fans—how can you sell authenticity and relatability when someone else writes your content? Answer: You can't. Which is why this is still such a secretive business.
"All bloggers I've worked with are very protective of their voices and being genuine to their followers," saysKelly Burns, a freelance ghostwriter who lent her skills to half a dozen bloggers over the course of six years. Ironically, for most influencers, appearing "genuine" means not acknowledging their ghostwriters at all. "They refuse to divulge because it's so taboo."
What happens when fans—usually very young, usually living much of their lives online—do find out? YouTuber Zoe Sugg (known online asZoella) learned the hard way when, in 2014, she published a blockbuster novel, Girl Online, which sold over 78,000 copies its opening week, far surpassing the first Harry Potter book or Fifty Shades of Grey. But when news leaked that a ghostwriter had penned the novel, fans revolted. They called her "greedy" and expressed outrage about feeling lied to. It was a backlash big enough to have a ripple effect on the industry; last year, when popular beauty YouTuber Sierra Furtado enlisted Lisbon's help writing a novel, she chose to credit her as a "co-writer" to avoid making her own waves.
Even still, Lisbon wasn't out of the crosshairs. "Because my name was on the back of Sierra's book, a few of her fans attacked me," she recounts, "saying that I was a liar for claiming to have helped her at all."
Influencer B.J. Mendelson tried it the old-fashioned way, publishing a book called Social Media Is Bullshit in 2012 that he wrote himself. "It took forever and didn't pay well," he readily admits. In the years since, Mendelson's career opportunities have skyrocketed—he has a robust Twitter following of over 700 thousand, public speaking engagements, opportunities to publish articles all over the web, and a second book in the works—thanks, in part, to the ghostwriter he credits as making lots of that work possible: Jaclyn Schiff. Mendelson even has a number of ghostwriting gigs of his own. The demand for internet content has mushroomed so far beyond what a single person can do that we now have an endless chain of ghostwriters ghostwriting for other ghostwriters.
Don't lose faith in the next generation of stars just yet, though—there are still plenty of internet celebrities who write their own books. Take it from Kristen Laffey, a part-time producer for YouTube comedy sensation Lilly Singh, better known by her usernameIISuperwomanII. Singh has over 11 million subscribers, tours a live show around the world, and has dozens of creative side projects on her hands, most recently new bookHow to Be a Bawse: A Guide to Conquering Life—which Laffey swears Singh wrote herself over several years. "When we were recording the audiobook, if even one word in one line sounded out of place, Lilly knew," Laffey says.
As the community of celebrity expands, we can expect the opportunities for ghostwriters to flourish accordingly. It's a strategic win for both parties behind the scenes: Bloggers grow their brands while up-and-coming writers cultivate their skills and experience. Last year, ghostwriting led Burns to accept a full-time position at an influencer marketing startup. Xue is now the Editorial Director of online beauty and health publication Byrdie.com. And Lisbon sold her novel to one of the best-known publishers in the country.
In the meantime, followers get consistent content from the stars they love—and maybe, over time, will come around to the idea that even if it's not all "real," there's comfort in knowing that no one is as extraordinary as they appear online.
"And who knows?" Lisbon muses. "Maybe they could write their next book themselves. If they wanted to."
Celebrity news, beauty, fashion advice, and fascinating features, delivered straight to your inbox!
Amanda Montell is a writer, language scholar, and the author of two critically acclaimed books: Cultish: The Language of Fanaticism and Wordslut: A Feminist Guide to Taking Back the English Language. Amanda's books have earned praise from The New York Times, The Washington Post, The Atlantic, and others, and Amanda is currently developing Wordslut for television with FX Studios. Amanda's writing has been featured in Marie Claire, Refinery29, Glamour, Byrdie, and Who What Wear, where she formerly served as the Features & Beauty Editor. Find her on Instagram @amanda_montell.