Making Change
In Marie Claire's new series, we're celebrating the people and brands using their influence to make change in their communities and around the world.
Marie Claire Newsletter
Celebrity news, beauty, fashion advice, and fascinating features, delivered straight to your inbox!
Thank you for signing up to Marie Claire. You will receive a verification email shortly.
There was a problem. Please refresh the page and try again.
You wouldn't know it from the cheery voice on the other end of the receiver, but "it's raining quite a lot in London," Suki Waterhouse tells me. The English starlet—whose noteworthy resume includes model, actress, entrepreneur, philanthropist, and activist—has been cooped up in her London flat during the city's brief warm-weather season and has just learned that due to COVID-19 restrictions, she won't be returning to a conventional work schedule in the 2020 calendar year. Despite the news, her sense of purpose never seems to waver.
Just a few days earlier, Waterhouse left her home (which doubled as the set of her Marie Claire shoot) and took to the streets to peacefully protest in support of Black Lives Matter. "It's important to put your body out there and protest. It's such an amazing time to be alive, and I feel really lucky to be a part of it," she says. Showing up to demand change is nothing new to Waterhouse. About a year ago, she got involved with Save the Children in Los Angeles, a city she considers her home away from home. Her experience with the 101-year-old advocacy group, which focuses on improving the health, education, and safety of kids in underserved communities, was a wake-up call to the challenges that America's children face. With Save the Children's core programming centered in California's rural communities (its presence spans 26 schools and four counties in the state), Waterhouse found that kids were experiencing profound hardships a mere 30 minutes from her backyard.
"I've been kind of living in L.A. and wanted to get involved with something local," says Waterhouse. "What struck me is how isolated and incredibly impoverished these agricultural areas in California are," she explains. So far, Waterhouse's work with Save the Children has included participating in its Early Steps to School Success program, focusing on young children up to age 5. The actress joins mothers and children at schools and inside their homes to play, build blocks, and read. Many of the kids she meets have never owned a single book. "Early childhood learning is a privilege—one that many of us take for granted," Waterhouse explains. Save the Children has identified that without the program's resources and coaching, parents would have few options to create successful at-home learning environments for infants, toddlers, and preschoolers.
Immersing herself in the Save the Children program over the past year has been humbling for Waterhouse in more ways than one. She recalls a booing audience full of pint-size critics on a previous school visit: "I read the kids a story, and they were not very impressed with me," she says, laughing. "I obviously wasn't doing it right!"
Thanks to its deep impact across the globe, Save the Children has many other fans committed to furthering its mission. Italian-based luxury brand Bulgari, which has also recognized a need for more support in surrounding Los Angeles counties, has a well-established relationship with the organization. Through their 11-year partnership, Bulgari has raised nearly $100 million globally from the proceeds of its custom-made Save the Children jewelry collection.
Building on their past successes, Bulgari North America and Save the Children will soon bring their Arte di Bulgari after-school program to underserved agricultural communities, like the one Waterhouse visited, a few hours' drive from Los Angeles. Set to launch remotely this fall, Arte di Bulgari (which was established in September 2019 in the greater Houston area) integrates dance, painting, and photography, helping children develop self-confidence, creative skills, and imaginative thinking and highlighting the ways children can express themselves. The introduction of this art program will offer a bright spot for rural Californian families, many of whom have been deeply affected by the current events facing our nation. Still, the challenges ahead are not lost on anyone, especially Waterhouse, who for now resides more than 5,000 miles away. "We've got to get the kids ready for the cultural reset that they're going to be going through," she says. For the time being, Waterhouse vows to brush up on her reading voice and hopes to inspire individuals and more corporations like Bulgari to use their own voices to enrich Save the Children's programs, in California and elsewhere. It's everyone's duty to give back. "It's never been as important as now," says Waterhouse.
Photos by Tom Mitchell
This article appears in the Fall 2020 issue of Marie Claire.
RELATED STORY
Celebrity news, beauty, fashion advice, and fascinating features, delivered straight to your inbox!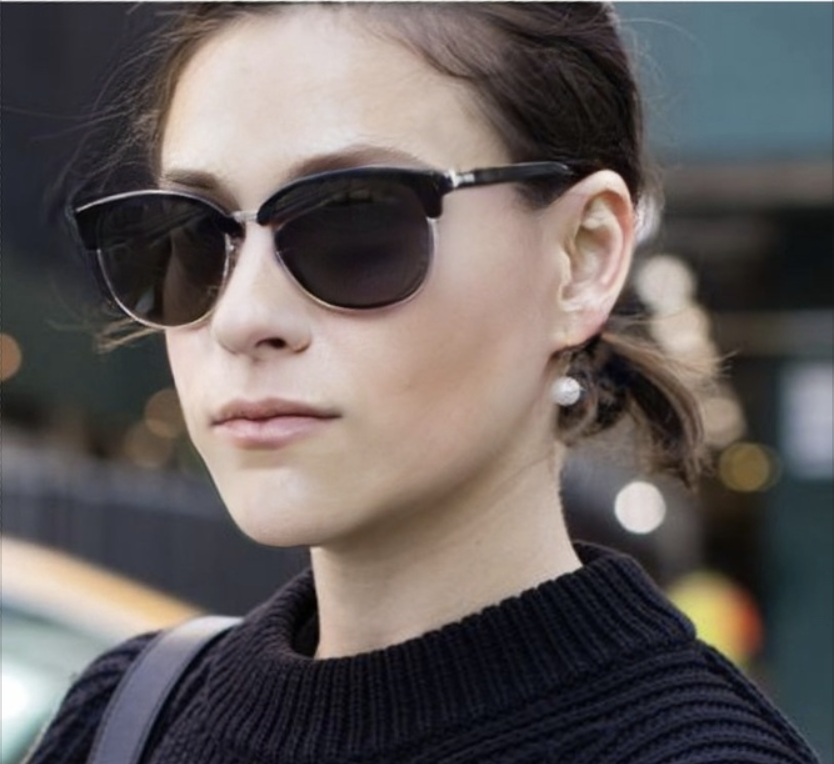 Sara Holzman is the Style Director at Marie Claire, covering runway trends and tracking down the latest finds to buy and wear. When she's not writing about fashion, she pens about the best places to jet-off to. Over her six years with Marie Claire, Sara has reported on the ever-evolving world of fashion— covering both established and emerging designers within the industry. Sara has held fashion positions at Lucky and SELF Magazine and was a regular contributor to Equinox's Furthermore website, where she wrote across their style, wellness, and travel verticals. She holds a degree in Journalism from the University of Missouri, Columbia, and currently resides in Manhattan. Follow her along at @sarajonewyork.