50 Surprising Things You Never Knew About the Spice Girls
Spice Girls wasn't even their original name. 😱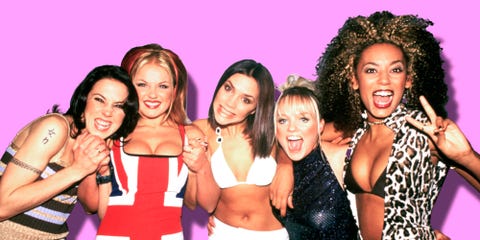 Design by American Artist
Getty Images
The Spice Girls made their debut over two decades ago in 1994. And for those of you who were born near then (and even if you weren't), you probably don't remember much about the iconic pop group beyond their hit singles, including "Wannabe." From meeting the Queen and Prince Charles multiple times to the story behind their formation, ahead 50 surprising things you never knew about the Spice Girls.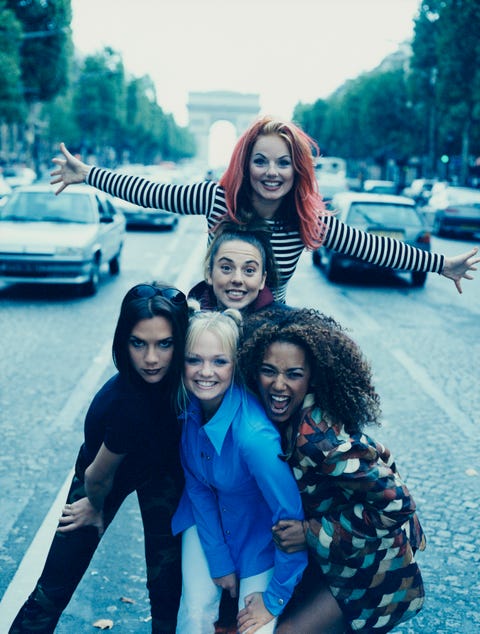 The Spice Girls were originally called "Touch."
They changed the name in September 1995 after switching management.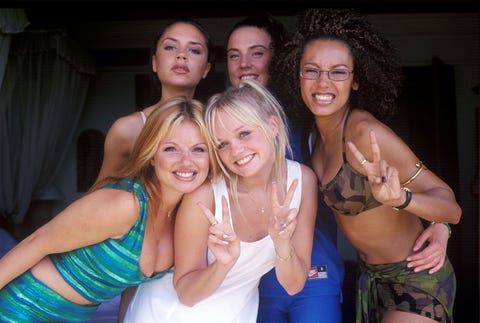 The group was originally created to "compete with boy bands."
They were managed by Bob and Chris Herbert of Heart Management.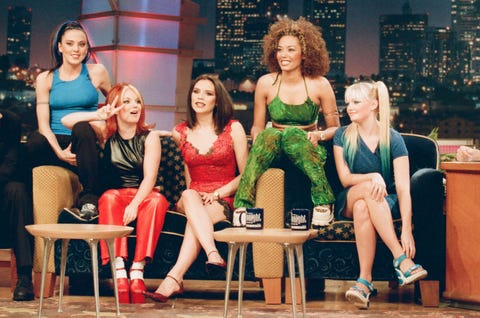 The first auditions took place in 1994.
The girls chose the following songs to sing: Melanie Chisholm sang "I'm So Excited" by the Pointer Sisters, Melanie Brown sang "The Greatest Love of All" by Whitney Houston, Victoria Adams (AKA Victoria Beckham) sang "Mein Herr" by Cabaret, and Michelle Stephenson sang "Don't Be a Stranger" by Dina Carroll. (Don't recognize all these names? More on that...)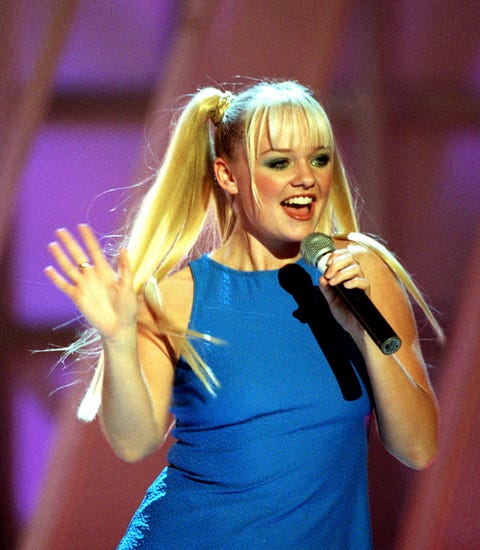 If you're wondering why Emma Bunton is missing from the lineup...
...it's because she wasn't apart of the original group. 😮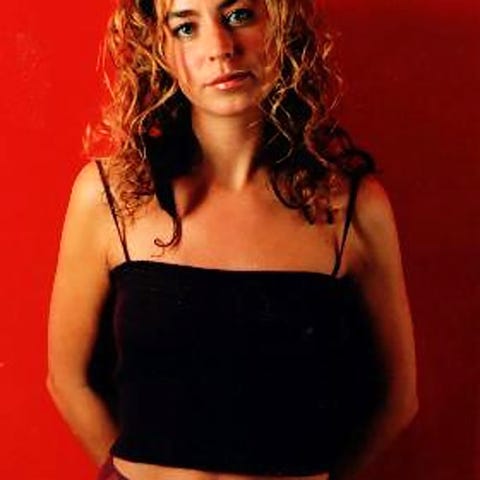 Bunton took Stephenson's place in 1994.
After Stephenson left to take care of her sick mother.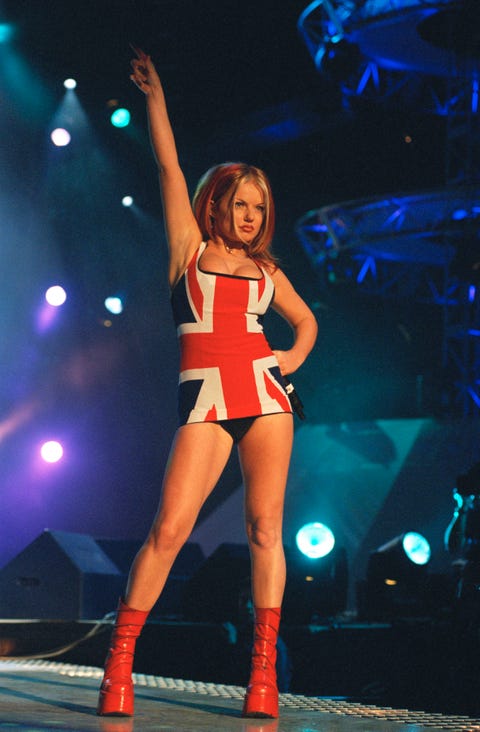 Geri Halliwell also missed the first auditions.
Because she was visiting her grandmother in Spain.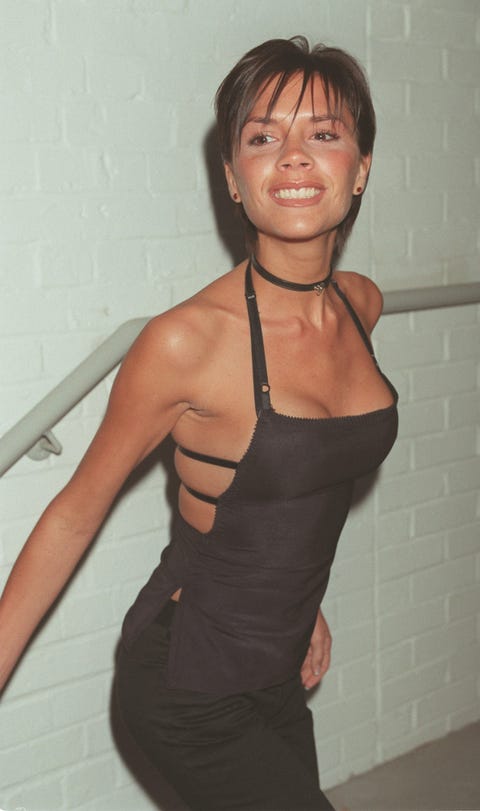 Victoria Beckham wasn't one of the original Spice Girls either.
Posh Spice took the place of Melanie Laccohee when the group was still called "Touch."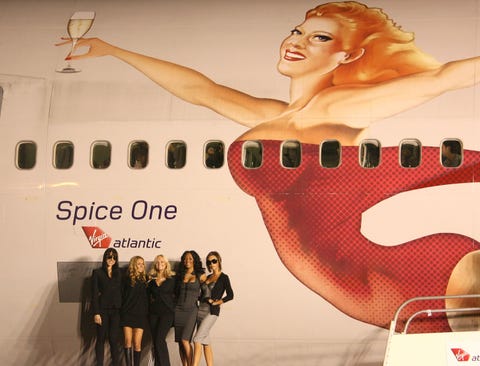 The Spice Girls have an airplane named after them.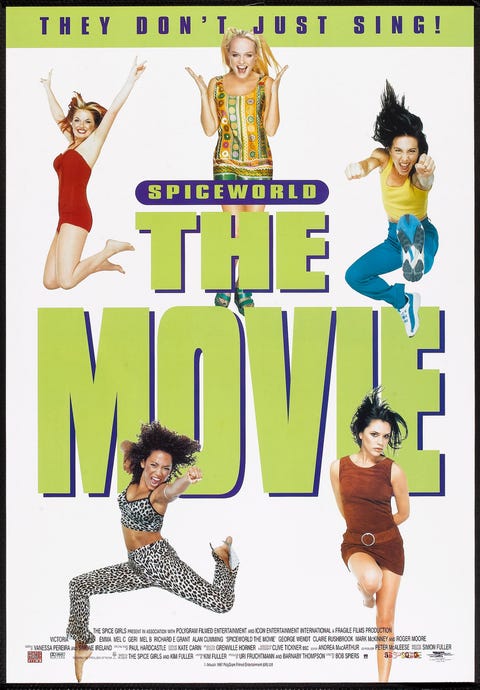 They released a movie called 'Spice World.'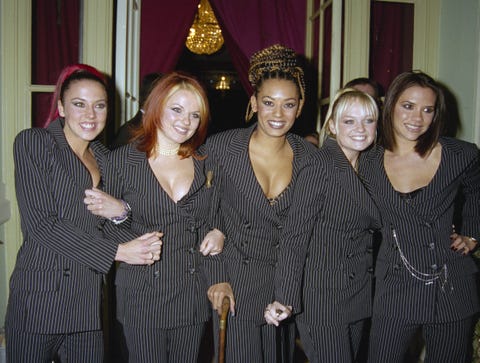 The movie came back to select theaters this September...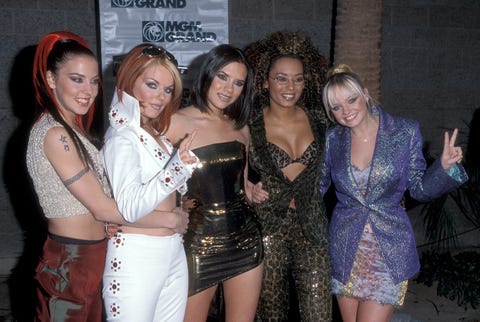 "Wannabe" was written in 10 minutes...
Mel B revealed,"We were listening to an old Shaggy reggae song and we were like, 'Oh my God, we have to do something annoying like that song.'"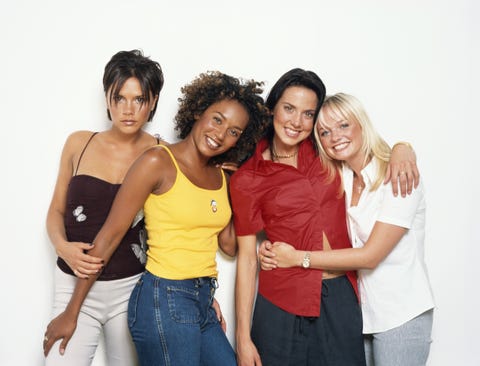 They asked former UK Prime Minister Tony Blair to be in the "Wannabe" music video.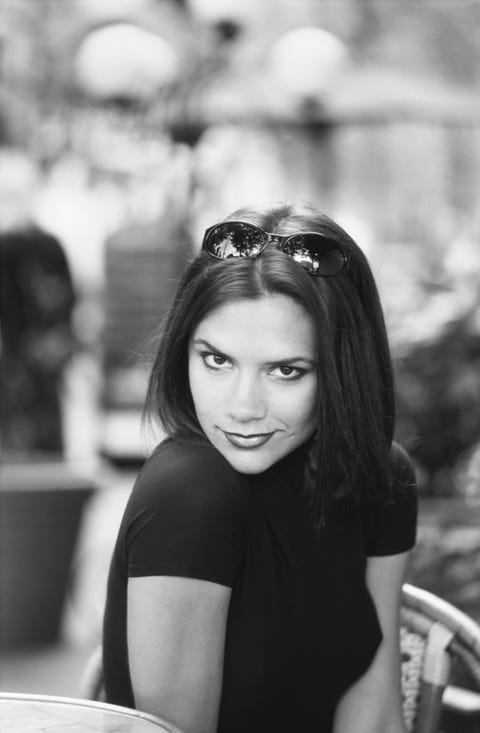 Victoria was the only one who didn't have her own line in the hit song.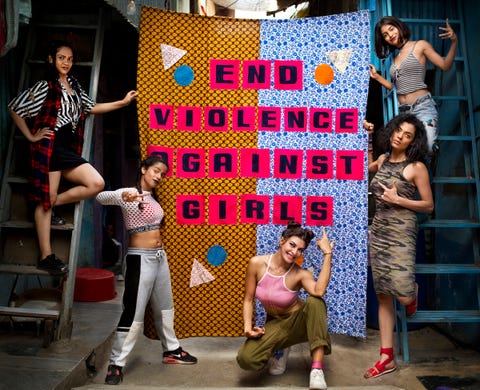 People across the world are still inspired by the song.
In 2016, women in India recreated a video shoot inspired by "Wannabe" for the Global Girls campaign, which is part of a broader initiative to highlight the United Nations' Global Goals for Sustainable Development.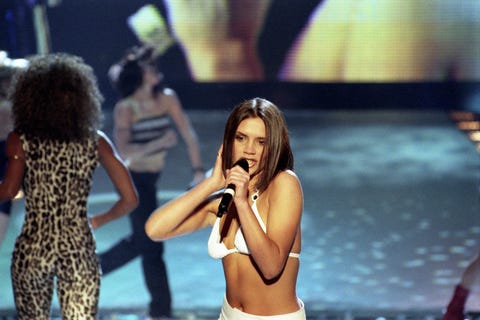 They would often turn Beckham's mic off while she performed.
Beckham revealed in a 2016 interview, "They used to turn [my mic] off and just let the others sing. Luckily because I used to wear heels, I just used to jig about a bit and I got away with it, but it never came easily. I was always much more reserved than the other girls."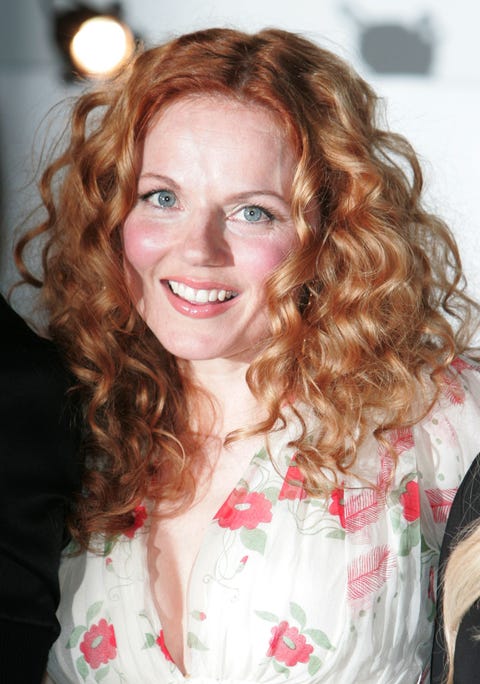 Geri Halliwell left the Spice Girls in 1998.
Her verses were then performed by Victoria Beckham during live performances of "Wannabe."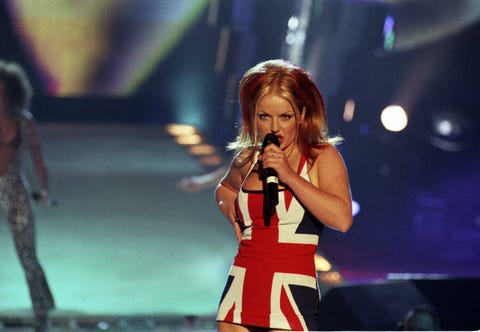 Geri's iconic Union Jack dress sold for a ton of money.
41,300 euros, to be exact. She wore it to perform at the 1997 Brit Awards. 🇬🇧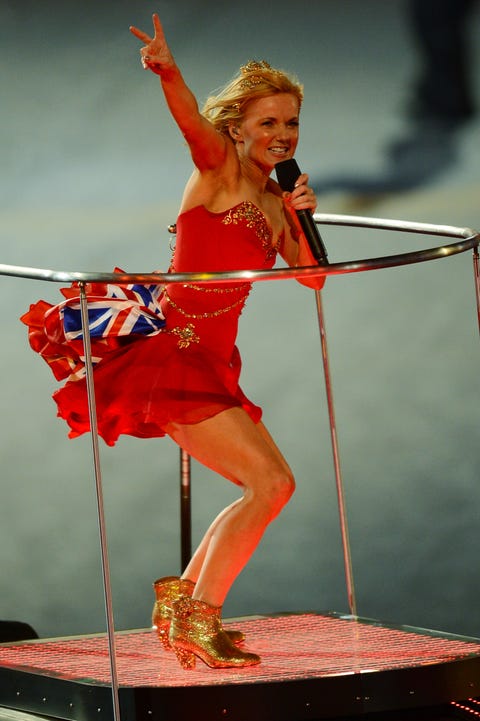 Halliwell recently apologized for leaving the group.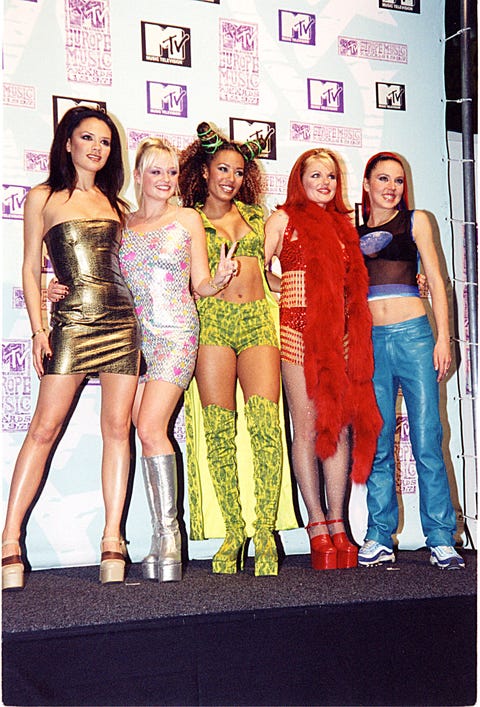 They actually didn't make up their nicknames themselves.
The British magazine Top of the Pops gave it to them (and it clearly stuck). Incase you forgot (from left to right): Posh Spice, Baby Spice, Scary Spice, Ginger Spice, and Sporty Spice.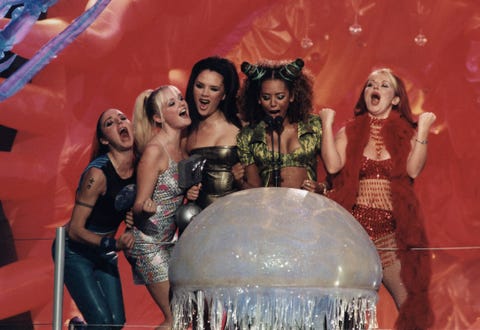 At one point they decided to run the group themselves...
After their performance at the 1997 MTV Europe Music Awards.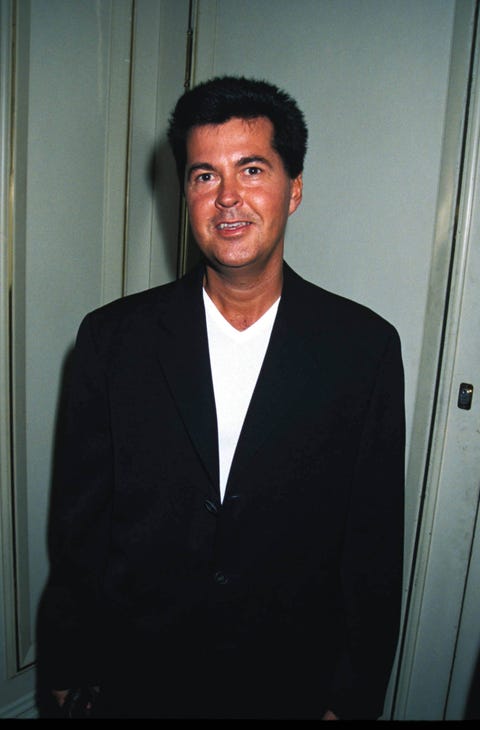 ...so they fired their manager Simon Fuller.
He signed them in 1995 and was known to widely contribute to the Spice Girls' success.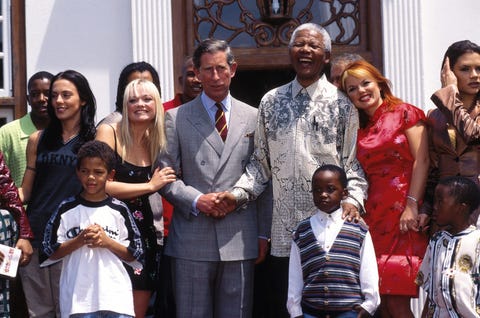 The Spice Girls met Prince Charles and Nelson Mandela...at the same time.
And Mel C wore a DKNY cutoff tank top to the occasion.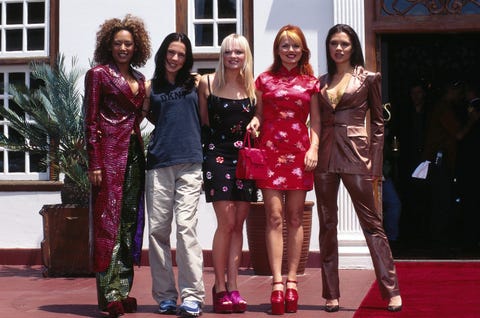 Oh, and she also wore sneakers.
Just take a moment to observe VB's bra too.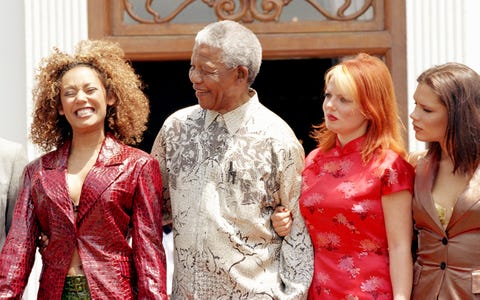 Despite the fashion choices, Mandela loved meeting the girls.
He called the Spice Girls his "heroes."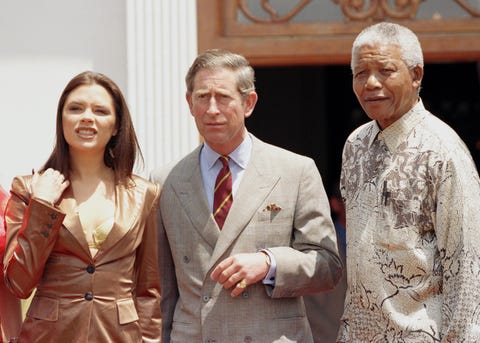 He also said meeting them was "one of the greatest moments of his life."
And of the Spice Girls proceeded to yell, "Wicked!"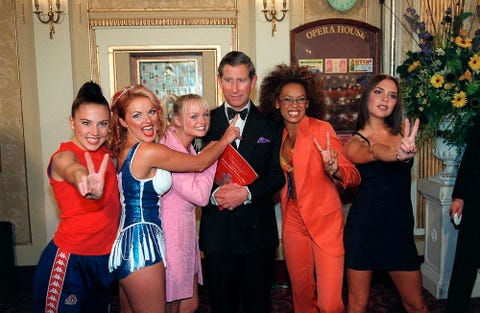 The Spice Girls also met Prince Charles on multiple occasions...
"Throwin' up the deuce with the Prince, holla."✌️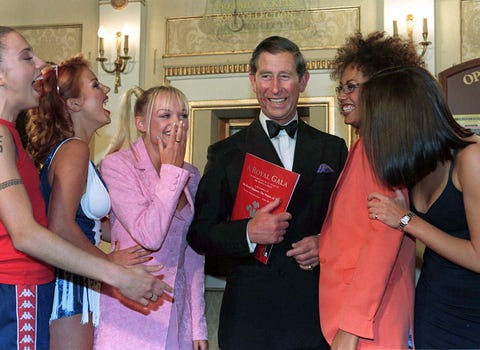 ...and he clearly loved every minute of it.
Vote 1 for the fake laugh candid photo-op, vote 2 if they're all genuinely this happy to see each other.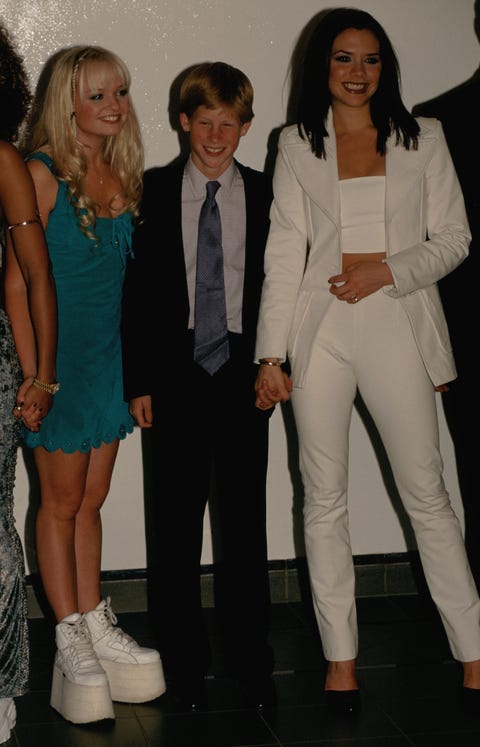 They also met Prince Harry in 1997 when he was 13 (!) years old.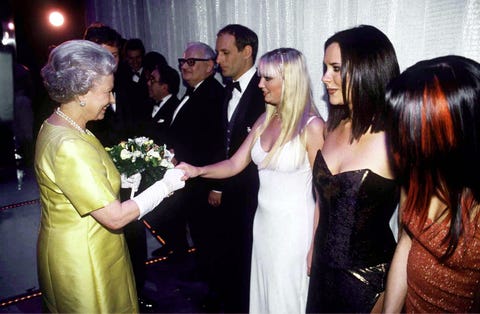 Oh, and the Queen too.
Definitely lookin' a little nervous at the Royal Command Performance in December 1997.
This content is created and maintained by a third party, and imported onto this page to help users provide their email addresses. You may be able to find more information about this and similar content at piano.io