The First 'Zoolander 2' Trailer Is SO Satisfying
"If God exists, then why did he make ugly people?"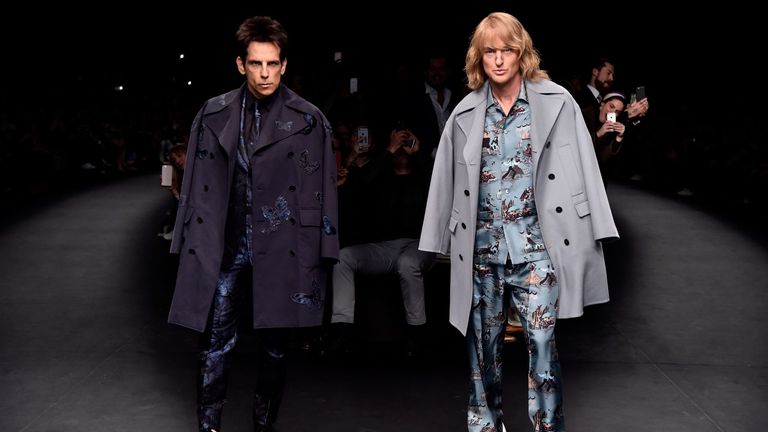 (Image credit: Getty Images)
Update, 8/3: And it's here! While there are no traces of Kanye, Kim, Karlie, or Anna Wintour (just yet), the first teaser of Zoolander 2 gets right to the point—drawing questions about the cosmos and why we're all really here. (Duh, to be ridiculously good looking.)
Or as Zoolander asks, "If God exists, then why did he make ugly people?"
Original story, 3/17: If you thought the announcement that Zoolander would be releasing a sequel fifteen years after its original release was nuts, get ready for another surprise: Kanye West and Kim Kardashian are reportedly in talks to make an appearance in the film.
Yep, it seems Derek Zoolander, played by Ben Stiller, and Hansel, played by Owen Wilson, are in good company—the movie is already set to include Karlie Kloss and Anna Wintour, and now a Kim and Kanye cameo is in motion, if sources are to be believed, thanks to Will Ferrell.
"Kanye is friends with Will and appeared briefly in Anchorman 2 but he wanted to be in Zoolander 2 even more," a source told HollywoodLife.com.
The original film had plenty of cameos (none better than David Bowie, obviously), so it makes complete sense that the second iteration would include plenty of celebrity appearances.
The sequel will hit theaters in February 2016. Here's hoping for a heeled walk-off starring Bowie and Kanye. What a magical film moment that would be.
You should also check out:
Zoolander and Hansel Have a Walk-Off on the Valentino Runway
Kanye West Is Giving Kim Kardashian a New Look for 2015