Natasha Bedingfield's Sweet Gig
What makes pop star Natasha Bedingfield a rebel? Being good in the ultimate bad-girl industry.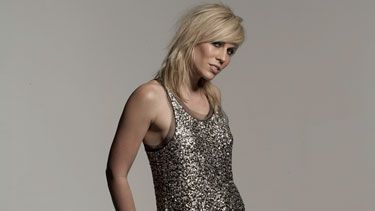 (Image credit: Sarra Fleur Abou-El-Haj)
"People in my industry can become really selfish," says pop singer Natasha Bedingfield, while hanging out in the lounge of a buzzing boutique hotel in New York City. "You've got your own team around you. People are always telling you how great you are. You're talking about yourself all the time because you're a product; even your songs are about yourself. It's easy to get too self-focused."
Bedingfield, who grew up in a working-class neighborhood in southeast London, far from Hollywood's rehabbing DUI crowd, says she manages to keep things in perspective thanks to her parents — a pair of churchgoing charity workers who homeschooled Bedingfield and her three siblings, and taught them to help others. It's a lesson she's taken to heart.
As an ambassador for Global Angels, a charity her mother launched, Bedingfield has raised money and awareness across the globe for the group, which supports projects that help children who have been orphaned or abused. In 2006, she traveled to India to meet with some of the girls who have benefited from the organization, including young victims of sexual slavery. She later took part in the rockumentary Call + Response to spread the word about sex slavery, and now plans to hold a range of events for Global Angels — although she won't jump out of a plane for the cause, like her mom did last year when she went skydiving over Mount Everest.
"I know what it's like not to have things," says Bedingfield, recalling her modest upbringing in gritty Lewisham, a neighborhood famous for one of England's worst train wrecks, back in the '50s. "Sometimes when people hear that my family is Christian, they think we're conservative. But we're more alternative and nonconventional, more like hippie Christians," she laughs. Her parents, both New Zealand natives, always encouraged her to play music. "We had a keyboard, guitar, saxophone, clarinet. And really, I am the master of none," Bedingfield says. "But the singing stuck." In a move straight out of The Sound of Music, she formed a teen band with her siblings and later quit college to pursue a career in music. In 2006, she made a splash in the U.S. with her catchy hit "Unwritten," the theme song for The Hills.
Now living in Los Angeles, Bedingfield is humble about her efforts, especially when it comes to charity work. "I'm not saying I'm some saint," she notes, as she prepares to pack her bags for an evening flight. "It's just that when you help someone else, it helps you."
Abigail Pesta is an award-winning investigative journalist who writes for major publications around the world. She is the author of The Girls: An All-American Town, a Predatory Doctor, and the Untold Story of the Gymnasts Who Brought Him Down.