15 Sexist Reactions to 'Wonder Woman' That Will Make Your Blood Boil
No, we do not need a "Wonder Man," thank you very much.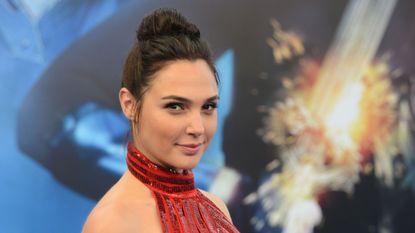 (Image credit: Getty Images)
Wonder Woman broke records this weekend after reeling in 223 million dollars worldwide. We have the fierce female team of director Patty Jenkins and actress Gal Gadot to thank for this major box office success (and for empowering women and girls everywhere).
Despite this groundbreaking accomplishment, some have taken to Twitter and Facebook to criticize this feat from a super sexist perspective.
Below, find a list of 15 devastatingly sexist posts. Do your best not to scream, and then channel that anger into a Wonder Woman kind of intensity to confront the haters.
🤔 #WonderWomanShirts & more: https://t.co/uXTsX4Xt5d pic.twitter.com/QGDpMpiFkPJune 4, 2017
See more
There was a guy in the audience catcalling Wonder Woman, in case anyone still had questions about why women-only screenings are a cool idea.June 3, 2017
See more
Please don't write off #WonderWoman as some feminist project, it's really not! It's a solid movie, no third-wave craziness. Promise!June 3, 2017
See more
Time for Marvel to fast-track a #WonderMan film, right, fellas? Why should we be left out? #SimonWilliams #SmallWonder #SafariJacketsRule pic.twitter.com/qrQNibiVPjJune 5, 2017
See more
Would he run in slow motion with his male bits a jangling?? #wonderman pic.twitter.com/RKrTsA5t29June 3, 2017
See more
I just thinks it's messed up how there's a Wonder Woman film but no #wonderman film #sexist #doublestandardMay 14, 2017
See more
"@Kleorism: How Wonder Woman keep her sword. Imagine when she pull that out. #WonderWoman https://t.co/a192H7DJwh" @jimmyarzubeJune 3, 2017
See more
Women-only #WonderWoman showing gives feminists/white knights/SJWs excuse to point fingers, would've created outrage had there been none.May 27, 2017
See more
#AlamoDrafthouse's women-only showing of #WonderWoman is nothing more than a blatant publicity stunt.May 27, 2017
See more
So there are Women-Only Screenings for #WonderWoman?Cant w8 for Alien-Only Screenings for Covenant& Fish-Only Screenings 4 Aquaman!#EqualityMay 27, 2017
See more
Follow Marie Claire on Facebook for the latest celeb news, beauty tips, fascinating reads, livestream video, and more.
Marie Claire email subscribers get intel on fashion and beauty trends, hot-off-the-press celebrity news, and more. Sign up here.