Changing the Conversation: Welcome to Season 2 of 'She Pivots'
Host Emily Tisch Sussman has interviewed myriad successful women, including Vice President Kamala Harris. This is what she's learned about identity, career, and redefining who you are.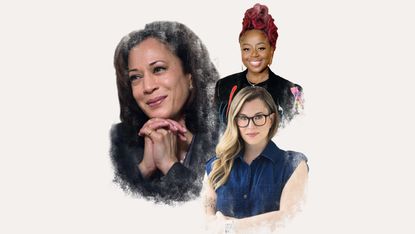 (Image credit: Future)
Remember when we all believed that women could have it all? I do. I was at the height of my political career, working as an executive at one of the largest think tanks in Washington, D.C., taking on huge fights like repealing Don't Ask, Don't Tell (the military's ban on gay service members) and going head-to-head with the NRA.
Other things were hitting their peak then, too. Like the merry-go-round of aspirational content on social media, spinning out picture-perfect photos of women posing with their families in color-coordinated outfits. Women showing off their fairytale houses. Women brunching with friends. Women rocketing into work in stilettos. Women—having it all. I bought into it.
Until 2016, when I had my first child. Within the next few years, I had two more. That's when I left my decade-long career in politics. It was a crushing blow of defeat. And without my career as an anchor, I slowly began to lose my grip on my personal identity. I no longer knew how to answer the simple question of who I was.
Now, women are pushing back against the tropes of having it all and leaning in. We are in the midst of a massive societal shift where women are continuing to reshape and re-examine the narrative around work. We're over the Girl Boss and we're leaving behind the systems that don't serve us. Perhaps that's why last year over 40 percent of Americans planned to make a career change.
Things changed for me, too. Among them: I launched my podcast "She Pivots" as a way to share stories of women who are finding new career paths that are a better fit for their lives. With the new season premiering, these are a few things I heard from some incredible women.
Vice President Kamala Harris on Not Letting Others Define You
On paper, there is no question that Vice President Harris is highly accomplished. From serving as the district attorney of San Francisco, to attorney general of California, to senator, to presidential candidate, to now the first Black, female, Asian American vice president in history, her story seems to seamlessly transition from one success to the next.
But the real success is taking on the challenge of a pivot and occupying spaces so many people told her she was not welcome. For every new office she assumed, Vice President Harris said yes in the face of so many who questioned her very identity.
"When I was elected DA of San Francisco, I was the first Black woman to have ever been elected as DA anywhere in the state of California," she tells me during our interview. "And so, you can imagine when I decided to run, and I took on an incumbent, the number of people that said to me, 'Oh, they're not ready for you.' 'It's not your time.' 'It's going to be hard work.' And I didn't listen." Lucky for us!
Restauranteur Pinky Cole on How Setbacks Can Reset Us
I ask every guest to tell me about something they saw as a low point in their life that they now view as a positive. I think it gets to the heart of why so many women change paths. This couldn't be more true for Cole. After losing her first eatery to a grease fire in 2016, her life was turned upside down. "To lose the thing that you live and breathe every single day and then you go broke at the same time—it was very difficult," says Cole. "I felt like I failed." But with time, she realized that it was that difficult moment that eventually put her on the right path. "I needed that to happen, so that I could shift and adjust and do something new."
Her ability to reframe led her to create her restaurant franchise Slutty Vegan in 2018, which is now a multi-million-dollar company with several locations. As she says now, "Sometimes we go through difficulties in our personal and professional lives so that we can see a different light."
Broadway Star Carla Stickler on Moving On From What You Love
Stickler made headlines for leaving behind her coveted spot in the Broadway show Wicked to take a corporate job as a software engineer. "People have trouble wrapping their brain around that you would ever possibly want to give something up that they see as something that everyone wants," says Stickler. "I had a lot of people that were like, 'You're living my dream.' But the dream is really exhausting and I was burnt out."
Her story is exactly what you wouldn't expect from the tales of success we hear daily. Instead of following that creative passion, she left it behind for something that made sense personally.
Stickler's interview left me with an important lesson: You can experience burnout—even from something you love. "I can show other people…that there is a world where you can do multiple things," says Stickler. "Where the thing that your college self decided you wanted to do for the rest of your life doesn't have to be the thing you do for the rest of your life. And if there is a way to find value in yourself alongside your journey as an artist, so you're not constantly seeking it from somebody else, like why not find that, right?"
Listen to "She Pivots" wherever you get your podcasts.
Marie Claire email subscribers get intel on fashion and beauty trends, hot-off-the-press celebrity news, and more. Sign up here.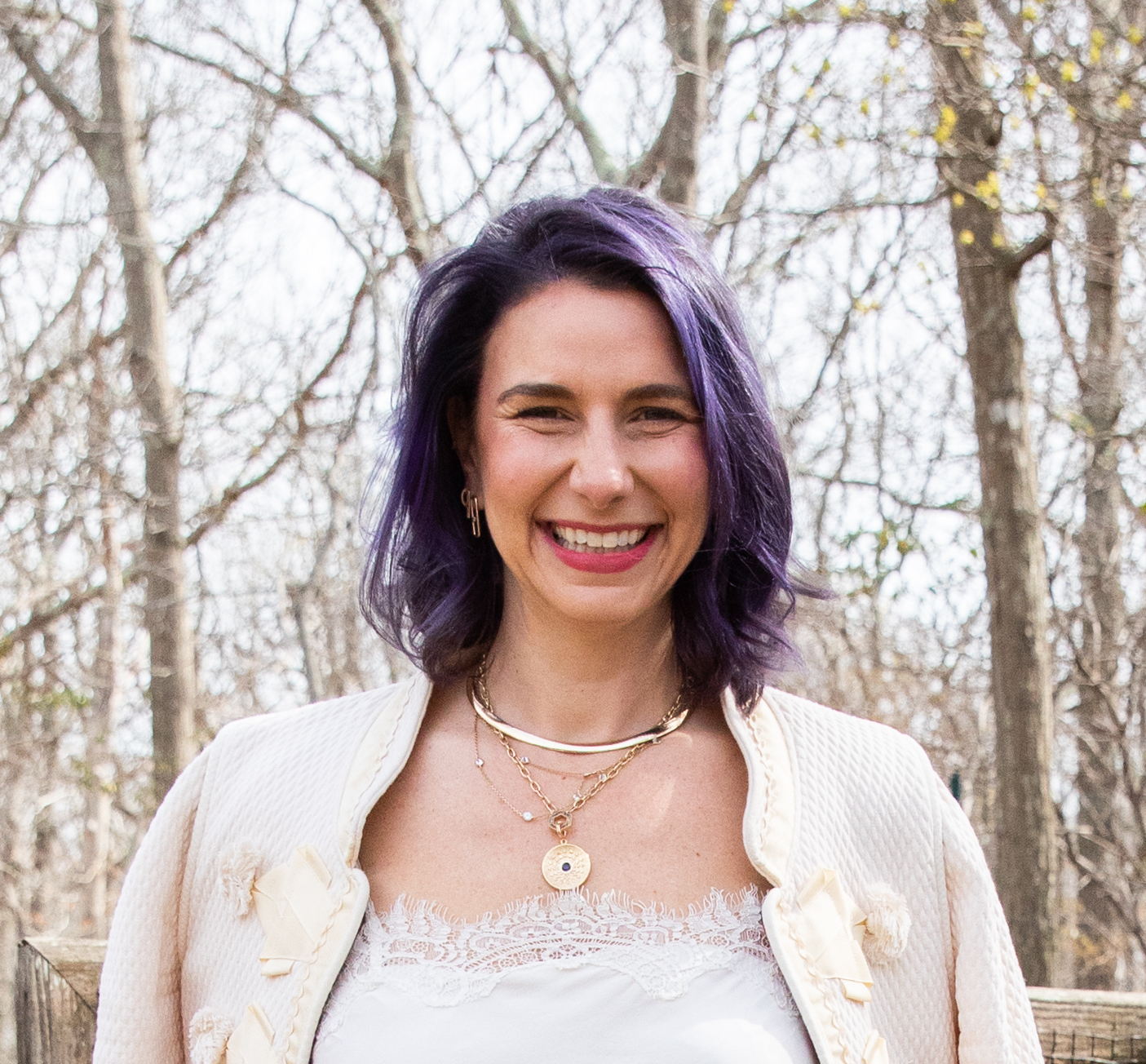 Emily Tisch Sussman is the Founder and Host of "She Pivots," the podcast in partnership with Marie Claire about women, their stories, and how their pivot became their success. She is a contributing editor to Maire Claire and the guest host of the Marie Claire Instagram Live series "Getting Down to Business."