In Order to Revolutionize Fashion, Prioritize Innovation
"We must remain optimistic."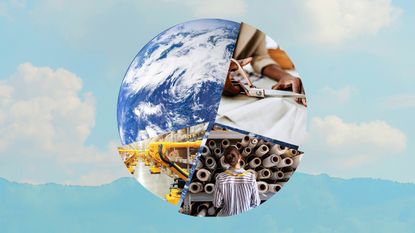 (Image credit: Future)
Marie Claire Newsletter
Celebrity news, beauty, fashion advice, and fascinating features, delivered straight to your inbox!
Thank you for signing up to Marie Claire. You will receive a verification email shortly.
There was a problem. Please refresh the page and try again.
As global warming accelerates, it's becoming ever more evident that the fashion industry—with its billions of garments produced annually and hundreds of millions employed—must make sustainability a core part of the strategy. A seemingly daunting task, yes, but a new norm is possible. "To further sustainability in fashion, we must remain optimistic," encourages Kering's Chief Sustainability Officer, Marie-Claire Daveu. She oversees Kering's sustainability roadmap with a target to reduce their environmental footprint by 40 percent by 2025, achieved through a combination of innovation and impact reduction. "While our progress reflects the very encouraging achievements Kering has made, there is still significant work to do to reach our near-term sustainability ambitions."
While large companies have the resources to achieve goals at a grander scale, creating a sustainable blueprint for the future can take many shapes and forms for independent fashion entrepreneurs. For Hassan Pierre, cofounder of pioneer e-tailer Maison De Mode, giving sustainable designers exposure in the luxury space with his elevated online platform was an innovative way to educate consumers and get them talking about sustainability. "Education can be as simple as creating thoughtful spaces in which [consumers] can make informed decisions about their purchases," he says. "If we could put [responsible fashion designers] together under one umbrella, we could get people talking and move this entire [sustainability] conversation forward," says Pierre.
Having such visibility (front-facing and throughout the supply chain) is imperative to achieving sustainability in the design world, especially in an ecosystem more interconnected than ever—one in which an estimated 21 billion pounds of textiles produced annually end up in the trash. Addressing supply chain and inventory issues via product digitization or digital ID is how entrepreneur and EON founder Natasha Franck sees fashion moving towards a more circular lifecycle. "End-to-end business processes (from where and how products are made to how they're recycled) require data and intelligence," explains Franck. "Right now, we don't even have so much as a bar code for the circular economy," she says. With new technology, like digital ID, "sustainability and profitability can work together," keeping production responsible and more profitable through a product's lifecycle.
But to implement this on a large scale throughout the industry, legislation has to change. In March of last year, the European Commission introduced a policy proposal requiring retailers to reveal information on products' environmental impacts and life cycles to disrupt the destruction of unused goods. It's just one example, but these efforts can't exist in a vacuum. "[Pushing the conversation forward] is about reconnecting the dots and building equity across the entire ecosystem," says Abrima Erwiah, cofounder of Studio 189 and director of the Gromek Institute at Parsons. Erwiah works with women, children, and their respective communities throughout Africa through her organization Fashion Rising. "For real change to happen—for sustainability to happen—we have to give people [the tools and resources] to do things themselves," she says. That means investing in the people behind the products, especially as the adverse ripple effects of irresponsible manufacturing are felt predominately by marginalized communities. "People matter," she says.
There's much work to do on the individual and corporate levels, as Daveu notes, but there's still optimism about a changing status quo. "There are exciting new initiatives, from consumers to the media to the supply chain. Everyone's doing their part within change," explains Franck. Everyone is biting off a piece of the wheel to drive the conversation forward," she says. With heightened collaboration, the implementation of new innovations, and the prioritization of social responsibility, the future of fashion looks a lot brighter.
Celebrity news, beauty, fashion advice, and fascinating features, delivered straight to your inbox!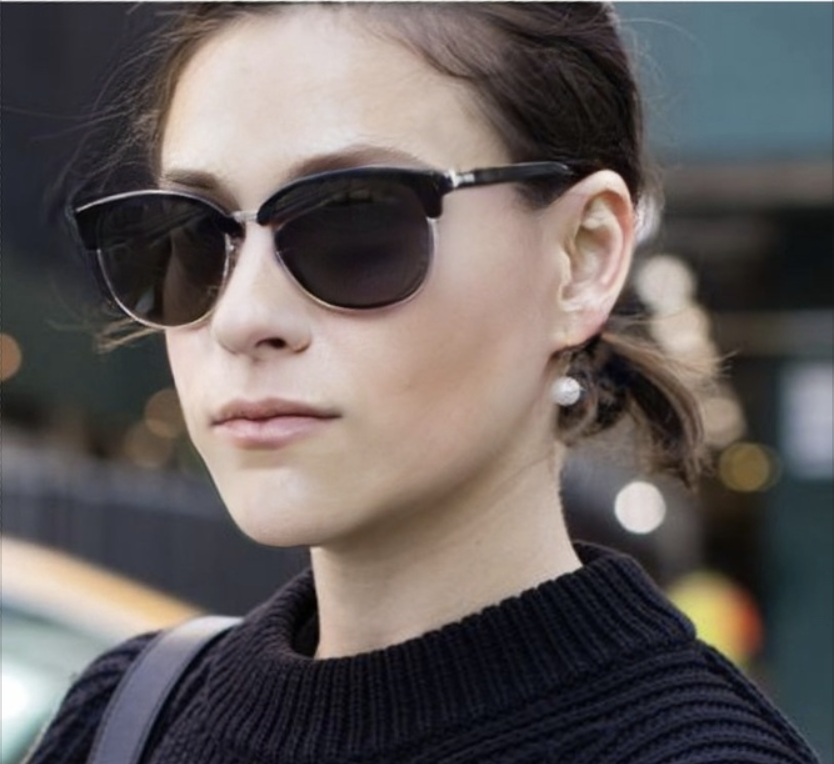 Sara Holzman is the Style Director at Marie Claire, covering runway trends and tracking down the latest finds to buy and wear. When she's not writing about fashion, she pens about the best places to jet-off to. Over her six years with Marie Claire, Sara has reported on the ever-evolving world of fashion— covering both established and emerging designers within the industry. Sara has held fashion positions at Lucky and SELF Magazine and was a regular contributor to Equinox's Furthermore website, where she wrote across their style, wellness, and travel verticals. She holds a degree in Journalism from the University of Missouri, Columbia, and currently resides in Manhattan. Follow her along at @sarajonewyork.