How Do I Get Better at Small Talk?
It's awkward. We know. Our resident psychiatrist is here to help.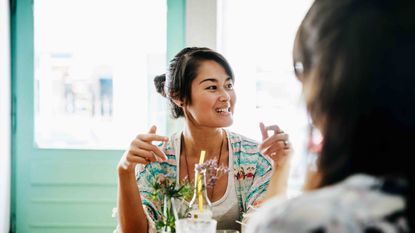 (Image credit: Tom Werner)
While it's fine to talk about the weather, quality conversations that deepen your understanding of another person or topic are more gratifying and meaningful. People who engage frequently in such conversations are happier than those who don't, according to research at the University of Arizona. As one researcher commented, "I would like to experimentally 'prescribe' people a few more substantive conversations." Good conversations take effort but are more rewarding. Try these few tips to elevate your conversations:
This story originally appeared in the September 2019 issue of Marie Claire.
MORE FROM SAMANTHA BOARDMAN