6 Myths About Organic Food
All organics aren't created equal. Here's what's hidden behind the label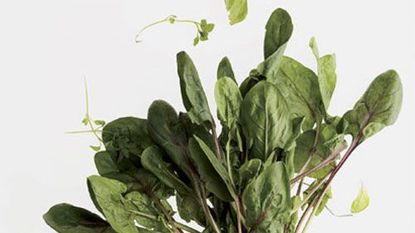 (Image credit: Plamen Petkov)
MYTH #1: ORGANIC FOOD IS ALWAYS BETTER FOR THE ENVIRONMENT.
Organics don't contaminate soil and groundwater with pesticides and chemicals like regular farming does, but there's a surprising downside: Since organic farming is only about half as productive as conventional farming, it requires far more land to produce the same amount of food. Dennis Avery of the Hudson Institute's Center for Global Food Issues estimates that modern high-yield farming has saved 15 million square miles of wildlife habitat, and that if the world switched to organic farming, we'd need to cut down 10 million square miles of forest. Less-productive farming could also lead to even less food for the world's undernourished.
MYTH #2: IT'S MORE NUTRITIOUS.
Studies keep flip-flopping on this: One found more vitamin C in organic tomatoes than in conventional ones; another found more cancer-fighting flavonoids in organic corn and strawberries. But other studies haven't found organics to have a nutritional edge. What makes the biggest difference in nutrients is how long produce sits on the shelf. Spinach, for instance, loses about half of its folate within a week.
MYTH #3: IT TASTES BETTER.
Nobody has been able to tell the difference except in one study of apples, where organics came out ahead. To get raspberries that taste raspberrier, buy produce that's locally grown, is in season, and hasn't been sitting on the shelf too long. Let's face it: Nothing is at its best when it's flown halfway around the world and waxed, then has to spend a week in the grocery store.
MYTH #4: YOU DON'T HAVE TO BE AS CAREFUL ABOUT WASHING IT.
All produce, whether purchased from a grocery megachain or your local organic farm, is susceptible to nasty bacteria, such as E. coli (the news-maker that's also been known to kill people). Soil and runoff water that's contaminated with E. coli-harboring animal poop can get onto produce — particularly melons, lettuce, sprouts, tomatoes, spinach, and green onions, since they grow close to the ground. Your best defense: Wash everything thoroughly under running water.
MYTH #5: YOU'RE SUPPORTING SMALL FARMS OR ECO-COMPANIES.
General Mills owns the Cascadian Farms brand, Kraft owns Back to Nature and Boca Burger, and Kellogg's owns Morningstar Farms, to name a few conglomerates basking in organics' glow (and dough). And with such high demand (in the past year, the market for organic milk outstripped the supply by 10 percent), these giant companies are importing organic ingredients as cheaply as possible — often from other countries. Whole Foods sold roughly $1 billion in produce last year; only about 16 percent was locally grown. So with all the CO2 spent in transport, some organics have questionable eco-virtues.
MYTH #6: IT'S BETTER FOR YOU.
Not if it's organic chips, organic soda, or organic cookies. Cane sugar is still sugar and fried chips are still fried, no matter what kind of compost was or wasn't heaped onto the potatoes. Sorry!
WHAT IS GOOD ABOUT ORGANIC FOOD
IT'S MORE HUMANE.
Much of the country's organic milk and meat comes from small farms, where animals are often given more space to roam than those at larger factory farms.
IT MAY REDUCE YOUR RISK OF GETTING MAD COW.
Organic meat can't have any animal by-products in its feed, which is a primary contributor to mad-cow disease.
IT'S GETTING EASIER.
Companies like Kellogg's and Kraft are rolling out organic versions of their cereals and mac and cheese, so it's hassle-free to convince kids and boyfriends to eat it. And with discount superchains like Wal-Mart (the country's number-one seller of organic milk) slashing the organic markup to 10 percent (it's usually 20 to 30 percent), organics aren't just for the Whole Foods elite.
HOW "ORGANIC" IS IT?
Products labeled "organic" must consist of 95 percent organically produced ingredients, but products that contain only 70 percent organic ingredients can use the phrase "Made with organic ingredients." Read carefully.
Marie Claire email subscribers get intel on fashion and beauty trends, hot-off-the-press celebrity news, and more. Sign up here.