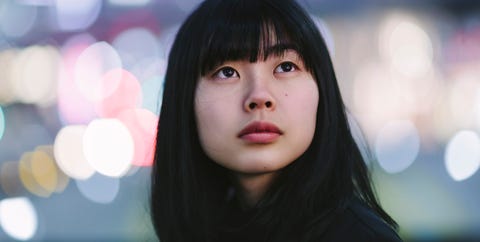 It's estimated that at least one in every five Americans struggle with some kind of mental illness. As we continue to communicate openly about mental health and work towards breaking the stigma, the technology we use isn't far behind. You might have noticed an increase in apps that bill themselves as the "leading tool" for anxiety and depression—but these claims often aren't supported by professionals. It's important to know when choosing an app to help with your mental health symptoms that the American Psychiatric Association recommends personally evaluating each one. (The APA has a great evaluation tool you can look at here.)
"You've seen a shift in the last decade of how we talk about mental health as a culture," says Dr. Vaile Wright of the American Psychological Association. "I think the stigma has reduced to a certain extent. We've seen celebrities and professional athletes and people coming out talking about their mental health issues—and so I think you have greater interest as a culture, and that creates a market."
We asked several professionals for a list of mental health apps they'd recommend, and the below apps came up the most. It's important to note that the apps listed below are not alternatives for treatment. If you are having thoughts of suicide, call the National Suicide Prevention Lifeline at 1-800-273-8255 (TALK) or go here for a list of additional resources. You are not alone.