5 Mental Health Apps That Professionals Recommend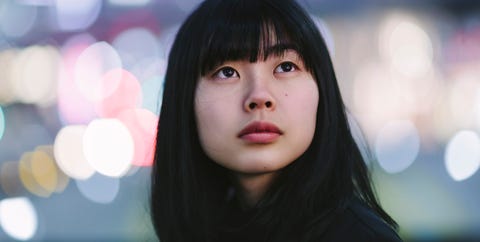 It's estimated that at least one in every five Americans struggle with some kind of mental illness. As we continue to communicate openly about mental health and work towards breaking the stigma, the technology we use isn't far behind. You might have noticed an increase in apps that bill themselves as the "leading tool" for anxiety and depression—but these claims often aren't supported by professionals. It's important to know when choosing an app to help with your mental health symptoms that the American Psychiatric Association recommends personally evaluating each one. (The APA has a great evaluation tool you can look at here.)
"You've seen a shift in the last decade of how we talk about mental health as a culture," says Dr. Vaile Wright of the American Psychological Association. "I think the stigma has reduced to a certain extent. We've seen celebrities and professional athletes and people coming out talking about their mental health issues—and so I think you have greater interest as a culture, and that creates a market."
We asked several professionals for a list of mental health apps they'd recommend, and the below apps came up the most. It's important to note that the apps listed below are not alternatives for treatment. If you are having thoughts of suicide, call the National Suicide Prevention Lifeline at 1-800-273-8255 (TALK) or go here for a list of additional resources. You are not alone.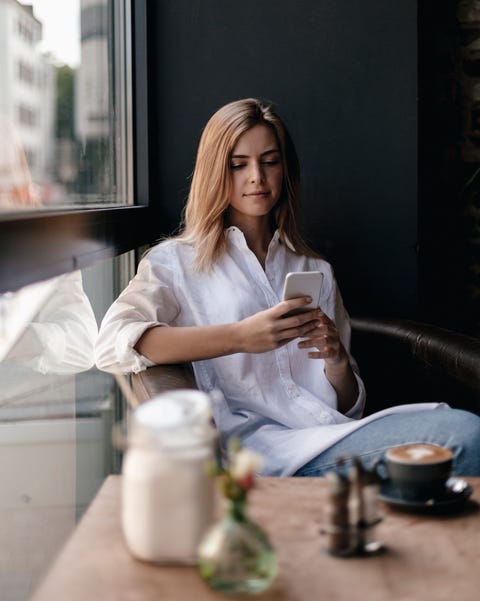 Meditation can reduce the symptoms of anxiety and prepare your mind to deal with future stressors. A soothing app that allows you to meditate anywhere, "Headspace" will guide you through your meditation journey with step-by-step breathing exercises, guided meditation, and more. The first week is free, and then after that, it's $12.99/month. It also offers student and family pricing.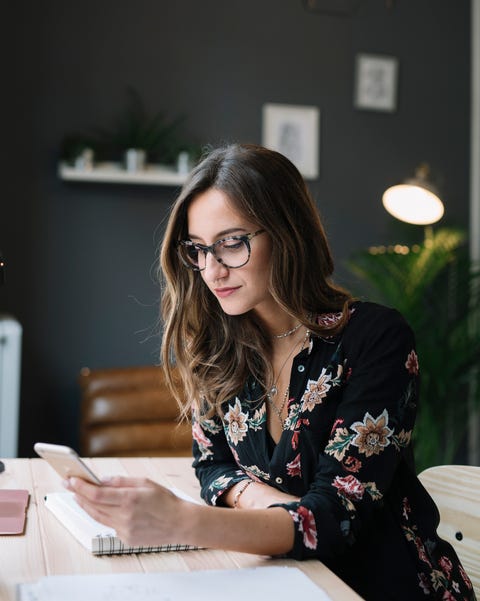 "MoodTools" aims to create a plan to help you understand and alleviate your symptoms of depression. Tools include: a thought diary that'll help you track your moods; a safety plan for suicidal ideation; and brain activities for when you're feeling down. The app is free, but offers an upgraded experience that starts at $4.99/month.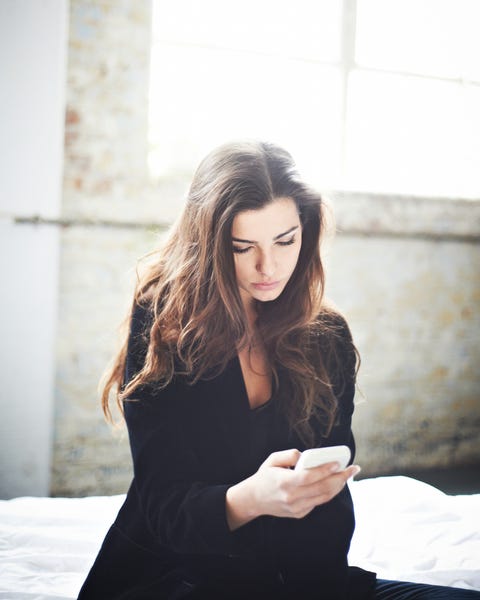 Matthew Leete
Getty Images
With over half a million downloads, "Calm" is one of the leading apps for sleep, meditation, and relaxation. With your schedule in mind, you can choose a meditation program on the platform that ranges from 3 to 25 minutes. The app also boasts a feature called "Sleep Stories" that have celebrities like Matthew McConaughey reading you a bedtime story (now, that sounds like the perfect way to relax after a long day).
"Many people I work with have high anxiety. Mindful breathing and meditation can be very helpful in lowering blood pressure and calming the nervous system," says Laurie Sloane, a licensed clinical social worker from New York.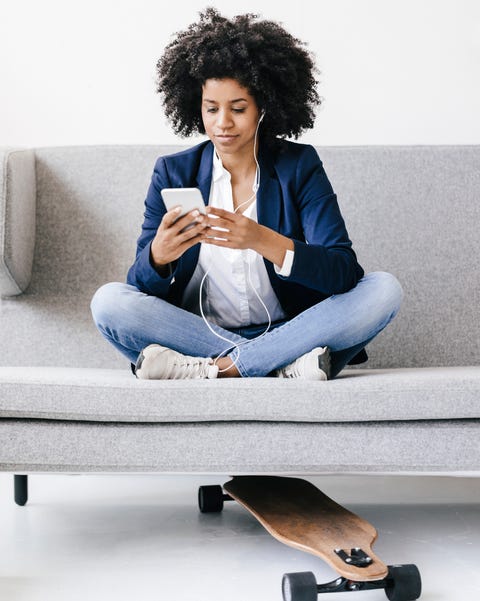 If you're in a low mood, try a game from "Happify." The app claims that their evidence-based activities help reduce stress and relieve you of negative feelings—plus, you can track your mood over time, to see how you've progressed as you've been using the apps.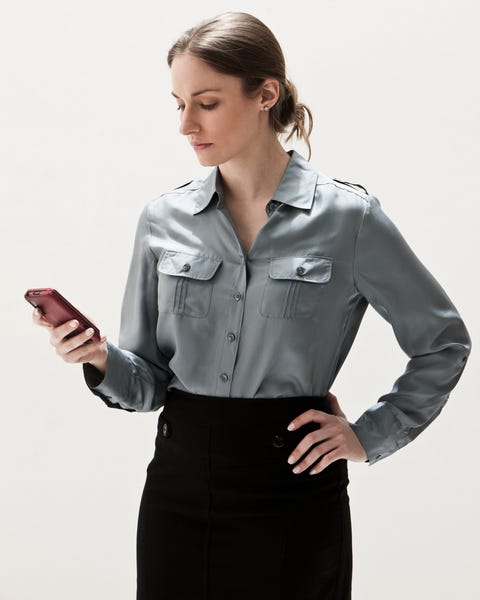 What are you afraid of? "AnxietyCoach" asks you to make a list of what frightens you and uses cognitive behavioral therapy tools to guide you to a place where they don't seem quite as terrifying. This app is great for people who like to track their progress and are open to getting a lot of feedback.
...
For more stories like this, including celebrity news, beauty and fashion advice, savvy political commentary, and fascinating features, sign up for the Marie Claire newsletter.
This content is created and maintained by a third party, and imported onto this page to help users provide their email addresses. You may be able to find more information about this and similar content at piano.io