Is Egg-Freezing the New Frontier of Transitioning?
Cole Carman, 18, may be the first-ever trans teen to freeze his eggs before transition—but he certainly won't be the last.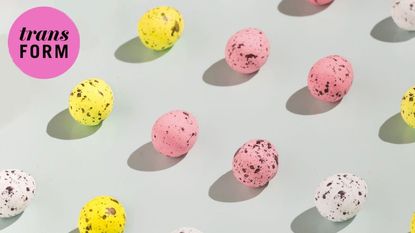 (Image credit: archives)
Trans(form) is a month-long series on MarieClaire.com that explores the challenges, surprises, and victories of transitioning today. See the full collection here.
It seems odd to ask a transgender person if they have "any last wishes" before they say goodbye to the body they were born with, but it may soon be the norm. Cole Carman, 18, recently became the first transgender man tofreeze his eggs before beginning testosterone treatments.
It's a smart consideration, and one more people will likely add as a first step to their transitioning process, says Wendy Stark, the executive director at Callen-Lorde, a community health center dedicated to LGBT issues. "Though, for most of the clients we see, it's economically out of reach," she says. Freezing eggs can cost anywhere from $10,000 to $15,000, plus hundreds of dollars a year to store them. (For more on the financial challenges of transitioning, see our feature here.)
Egg-freezing is not an entirely new concept to the transgender community, Carman's doctor, Dr. Aimee Eyvazzadeh, clarifies—it's simply one not many people have considered before they start the transitioning process. "Typically you're seeing probably trans-males in their 30s who are trying to come off their testosterone and trying to freeze eggs," she says. While it must be dramatic and difficult—both emotionally and physically—for a trans male to forgo testosterone after years of transitioning, it is certainly a decision many of them make. "We're aware of many clients and friends who have made similar choices," Stark says.
Of course, there will always be trolls (or the willfully ignorant, or the genuinely confused) among us, who can't wrap their brains around why a trans male would want to preserve his eggs—or what some might see as the essence of his femininity. The comment section on Carman's story on People.com is predictably bleak and transphobic.
"The desire to raise a family has nothing to do with one's gender identity, or transgender status," Stark notes, "and is a right that should be afforded to all people." If anything, it's just wonderfully mature of an 18-year-old to be so sure of his hopes for the future.
"We would love to see a day when all young people of transgender experience have access to the excellent quality of care and reproductive choices that Cole has been able to access," Stark says. Amen.
This story is a part of Marie Claire's features series on what it means to transition today. Check back throughout the summer to read more, or find collected articles here.
Celebrity news, beauty, fashion advice, and fascinating features, delivered straight to your inbox!