5 Health Move Musts
The health choices you make now will dictate your health in the future; start being healthy today and you'll feel the positive effects for years to come.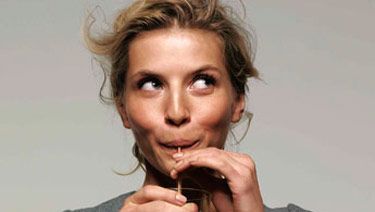 (Image credit: Taghi Naderzad)
1. GET A LIFE.
People who feel a sense of purpose in life and a responsibility beyond taking care of themselves—like organizing adopt-a-thons at the animal shelter or throwing not-to-be-missed soirees for friends—tend to deal with stress better than those who don't, Dr. Roizen says. These activities give you a strong sense of self and a support system to ground you when stress strikes.
2. FLOSS.

Everyday. Not flossing can increase chances of periodontal disease, which could increase your risk of giving birth to a premature or low-birthweight baby. Inflammation from periodontal disease can also set you up for heart disease.
3. LEARN TO COOK.

This makes you more likely to eat at home, which is better for your heart and your weight than living on takeout. But one warning: Most people use too much oil when they sauté and end up deep-frying food accidentally, Dr. Roizen says. For two boneless, skinless chicken breasts, you need no more than one-and-a-half tablespoons of oil.
4. STOP SMOKING.

Other than major life stressors (like a death in the family), nothing ages the body like cigarettes. Quitting is the best thing you can do for yourself—and your health, and your looks …
5. WALK EVERYWHERE.

A daily, brisk, 30-minute walk is the closest thing we may get to a wonder drug, says Dr. Roizen. "It's one of the best ways to keep your arteries young and your immune system strong—two keys to living well beyond age 90."
If you commit to these steps, "by the time you're 75, physiologically you'll be about 55," says Michael Roizen, M.D., coauthor of You: The Owner's Manual.
Marie Claire email subscribers get intel on fashion and beauty trends, hot-off-the-press celebrity news, and more. Sign up here.