All the Hidden Costs of Buying a Home
Read this to ensure your dream home is actually within your budget.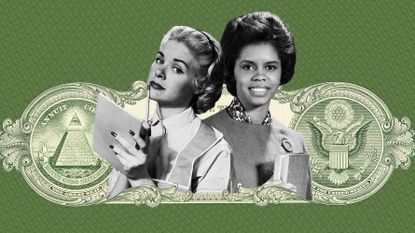 (Image credit: Design by Morgan McMullen)
Ready to take the plunge into home-owning? Hope you're organized. There are a million little steps, and acronyms, and details, and, yes, fees to keep track of. While some of the costs associated with buying a home or condo—such as a down payment and the monthly mortgage—are obvious, there are other expenditures that, as a first time home buyer, you might not be aware of. Home inspection and appraisal fees, repairs, maintenance, utilities, taxes, attorney fees, and insurance are just a handful of the larger financial elements to consider that you may not have factored into the total cost of purchasing a home. Some will only be a one-time payment (like the closing costs), while others (like mortgage insurance and property taxes) will be part of your budget for years to come.
---
One-Time Payments
Unless you're a veteran or have a special loan from the US government, odds are you will have to put some cash towards the purchase of your home. While many real estate professionals advise paying 20 percent of the home's price up front because it will mean lower interest rates and lower mortgage payments overall, many people are choosing to put down less. According to a survey of single female home buyers conducted by Marie Claire and House Beautiful, nearly two-thirds of purchasers put down 10 percent of less.
These are the fees you pay to close the mortgage. Each situation is unique but closing costs generally include attorney fees, appraisal fees, title insurance, and inspection fees. This is all specific to the state in which you are buying your home and can range from 2 to 6 percent of the home's price.
---
Ongoing Fees
A mortgage loan isn't free money. Naturally. What you will pay in interest is dependent on a variety of factors, including your debt, income, credit score, down payment amount, the length of your mortgage, and federal interest rates. Most people pay between 3 percent and 5 percent annually.
This is insurance that you're required to pay for the lender in case you default on your mortgage payments. It typically comes into play if you don't put down 20 percent. If that's you, expect to pay an additional 0.3 percent to 1.5 percent of your mortgage in private mortgage insurance. The exact amount depends on the down payment you do make and your credit score.
This can add a few thousand dollars onto your yearly home expenses depending on where you live. For example, people living closer to the ocean or in high crime areas generally pay more. On average, most people pay around $1,000 annually.

Keeping up your house and property is a big undertaking and can include house cleaning, gutter cleaning, pressure washing, painting, yard work, and more. U.S. homeowners pay $3,067 yearly to outsource this to companies or individuals. If you DIY, you will save some money, but at the least you're paying for supplies
This expense typically comes with the purchase of a condo and goes towards the cost of maintaining the building—lobbies, stairwells, landscaping, pools, elevators, etc. Similar fees are common in co-op situations.
The government always gets its share. These are a percentage of your home's value and vary greatly state to state. The average American pays around $2,200 in property taxes per year.
Your house could need a facelift at any time and for any number of reasons. If possible, put money aside in case of emergencies, such as a basement flooding or roof repair.
Tips for Ensuring You Can Afford Everything
To reduce the anxiety of purchasing a home, put yourself in a secure spot financially, saving enough for the down payment and closing costs before you start house-hunting. This may sound obvious, but being realistic about what you can afford and looking within your price range is essential.
"Your first home will not your forever home. If you can't afford your dream home right now, it will come in time," says Stacy Lieberman, 34, who purchased her first home in Meriden, Connecticut in 2016. Lieberman is a self-professed saver, so putting money aside for buying a home took priority in the year leading up to her purchase. According to the Marie Claire and House Beautiful survey, 35 percent of single, female home purchasers spent less than a year saving up for their house. On the flip side, it took 23 percent of respondents more than five years to have enough for the purchase.
Lina Chen, a licensed real estate salesperson for Douglas Elliman in New York City recommends having approximately 5 to 6 percent of the sales price of the home you are looking to purchase set aside for closing costs. If you're purchasing in a new development, add an extra 3 percent.
The state of your credit score can greatly impact your home-buying process. It gives the banks and financial professionals working with you a snapshot of your financial situation and plays a role in determining your interest rate, mortgage, and more. Typically, the lower your score, the higher your interest will be and vice versa.
Start by doing your research and go into your hunt knowing the costs associated with buying a home in that area. It will save you time, effort, and cash in the long run. That said, the number on the open house flyer isn't set in stone. If appliances do not work or if a structural problem comes up during the inspection, those are issues that can bring down the asking price.
"Test everything during the walk-through before closing; this will allow you to negotiate anything that doesn't work now—even if it did during the inspection," suggests Lieberman, who was able to obtain a credit when she bought her home.
"I saved $9,000 negotiating things that needed to be fixed—a big one was a chimney that needed to be rebuilt. [The seller refused to correct it], so they gave me a credit instead that covered most of the closing costs," she adds. You can't know until you ask!
---
For more stories like this, including celebrity news, beauty and fashion advice, savvy political commentary, and fascinating features, sign up for the Marie Claire newsletter.
Celebrity news, beauty, fashion advice, and fascinating features, delivered straight to your inbox!