Sheryl Sandberg on the Importance of Supporting Victims of Gender-Based Violence During COVID-19
"When emergencies happen vulnerable communities get hit the most and that means women and girls."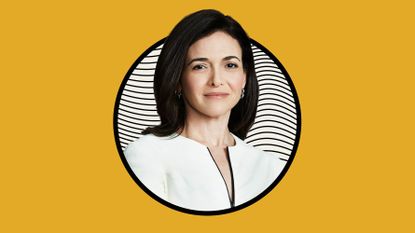 (Image credit: Courtesy)
Today, Sheryl Sandberg announced that she would be one of the many women standing in solidarity with Together For Her, an effort to provide funding, resources, and awareness for victims of gender-based violence worldwide during the coronavirus pandemic. The Sheryl Sandberg and Dave Goldberg Family Fund has pledged $1.5 million to YWCA (one-third of that to the Silicon Valley chapter specifically) which will "go directly toward providing emergency housing and financial assistance to help give domestic-violence survivors stability as they rebuild their lives," The Mercury News reports.
Sandberg joins 54 other leaders from across entertainment, business, and fashion—including Reese Witherspoon, Octavia Spencer, Diane von Furstenberg, and Kathleen Kennedy—who are supporting the initiative launched by Charlize Theron's Africa Outreach Project, CARE, and the Entertainment Industry Foundation.
"When emergencies happen vulnerable communities get hit the most and that means women and girls," Sandberg tells Marie Claire. "And in this country, women are the most vulnerable economically, and women are by far the most vulnerable when it comes to violence. Because gender-based violence and domestic violence really skyrockets in moments of economic crisis. That's why I'm focusing on this. And I think it's fantastic [Charlize] is helping more women be focused on this all over."
The Facebook COO's announcement comes amidst startling statistics about the rise in domestic violence incidents due to COVID-19-related stressors—namely, shelter-in-place orders that are forcing victims to stay inside with their abusers during heightened periods of tension. Sandberg explains that the YWCA is seeing "five times the number of calls for help and shelter [during] coronavirus as a normal period [of time]."
And it's not just Northern California communities seeing staggering increases. The Economist found that in five major cities that went into lockdown in late March, reports of domestic violence increased by 5 percent (while overall crime fell by approximately 25 percent in those same areas). Gov. Andrew Cuomo recently announced that domestic violence reports rose in New York in March and April. And according to The Marshall Report, Chicago has seen a 13 percent increase from last year in domestic violence service calls (friends or neighbors reporting incidents as opposed to the victims themselves).
It's an issue that will only continue to rise. According to the United Nations Population Fund, six months of COVID-19 lockdowns could result in an additional 31 million cases of gender-based violence across the globe. That number could be owed to a myriad of factors, but is intensified by victims being unable to reach out for help, an increase in firearms in the home, and, particularly, unemployment. FiveThirtyEight cites a 2016 study that found that a 50 percent increase in the unemployment rate over a 12-month period was "associated with a 10 to 12 percent increase in the prevalence of physically violent or controlling behavior in intimate relationships."
This, Sandberg explains, makes the need for awareness and resources all the more urgent.
"I think when this crisis first happened people were thinking very much from the lens of health and health only," Sandberg says. "And then I did some work on food and other people did a bunch of work on food because it wasn't just a crisis for health, it was a crisis for basic needs. Then the data started coming in about vulnerable communities and the increase in gender-based violence. Think about shelters. Shelters can't put people in in the same density. So the supply of available resources is going down right as the need is going up.... A lot of the regular donors to these organizations are going through economic hardships, and economic hardships make the needs for this really, really increase. And I think it's taking people time—frankly too much time—to realize that. That's what we hope to fix."
While Sandberg has turned her attention to domestic violence, she is aware there are several other problems that the pandemic is causing to "bubble" to the surface. One that she feels particularly passionate about is broadening the division of labor in the home.
"Full-time working women, even those who earn more than their husbands, are doing more childcare and housework than their husbands. And that was before [the shelter-in-place orders]. Now, kids are home, parents are home, people need even more help, and these inequalities are getting exacerbated."
It's impacting women's well-being. Sandberg says her foundation has gathered data that shows women, who are now dealing with more anxiety, are in turn struggling to get enough sleep.
"I think sleep is something as adults we often overlook," Sandberg says, commending Ariana Huffington for opening her eyes to the benefits of rest. "I know, just like a little kid, when I get enough sleep I can handle most things much better than when I don't."
Apart from espousing the benefits of sleep regularly to her employees, Sandberg says that she and other Facebook leaders have put more measures in place to provide a financial and emotional safety net inside and outside the company. In early April, Facebook announced it would offer $100 million in small business grants. The company COO confirmed that Facebook would be "one of the last companies" to reopen offices and that the company continues to pay all its employees and contractors "whether they can work, whether they can't work, whether they are healthy, whether they are sick, whether they are taking care of their families and not able to do the same things at work." Facebook also recently announced it canceled its annual performance cycle.
"We didn't want people to, on the one hand, hear us say, We want you to take care of yourself and, on the other [hand], feel the same pressure they feel every day," Sandberg explains. "We canceled that cycle and told everyone we're paying more than the full, regular bonus they would get."
The business leader is using the lessons she learned during the unexpected loss of her husband, Dave Goldberg, in 2015, to guide how she supports her employees. She revealed that she is personally reaching out to anyone at the company who reports a COVID-19 diagnosis, asking simple questions—ones she wishes people would've asked her when she was grieving. (Sandberg's fiancé's cousin also recently died from coronavirus-related complications.)
"I was asking an employee today who's just been diagnosed, Are you scared? I think those are the questions people are afraid to ask. They're afraid to ask the obvious and the hard," says Sandberg. "When my husband died, people really didn't mean to stop talking to me, but they kind of did because they didn't know what to say. And often addressing things directly, not forcing anyone to talk to you, but [mentioning] the elephant in the room. If you have coronavirus: Are you scared? Is there anything I can do to help? Trying to kick the elephant out of every room so that we can really help people. You can't help for things you are not able to address."
She continues: "I think we're afraid to bring it up because we think we're reminding the person. If you say to me, five years later, I'm so sorry for your loss, I'm not like, Oh, I forgot my husband died. I know that. If you have coronavirus you're probably really well aware of that. So I think we need to stop being afraid to talk about these things and instead be very willing to address it. That's the only way, as managers, we can provide the emotional support that people really need [to get] through this."
If you or someone you know is experiencing domestic violence, call the confidential National Domestic Violence Hotline at 1−800−799−7233 or TTY 1−800−787−3224 or online at thehotline.org.
For more stories like this, including celebrity news, beauty and fashion advice, savvy political commentary, and fascinating features, sign up for the Marie Claire newsletter.
RELATED STORIES
Celebrity news, beauty, fashion advice, and fascinating features, delivered straight to your inbox!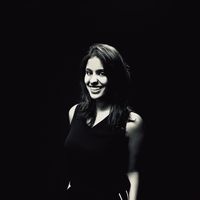 As Marie Claire's Entertainment Director, Neha oversees and executes strategy for all editorial talent bookings and culture coverage across the brand's print and digital entities, including covers, celebrity profiles and features, social takeovers, and video franchises as well as handles talent relations for MC's flagship summit, Power Trip. She's passionate about elevating diverse voices and stories, loves a hot-take, and generally hates reboots. She's worked in media for more than 10 years and her bylines about pop culture, film & tv, and fashion have appeared on Glamour, Vanity Fair, GQ, Allure, Teen Vogue, Brides, and Architectural Digest. She is a graduate of the Columbia School of Journalism.