I Worked on Merrick Garland's Confirmation. Here's What I Learned
There are many similarities between 2016 and today—and many differences.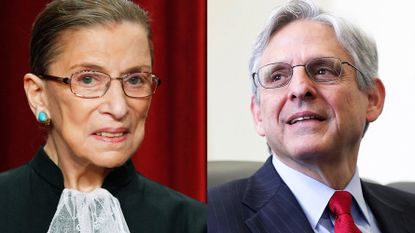 (Image credit: Getty Images)
It wasn't unexpected, but it didn't make it any less crushing to read: Justice Ruth Bader Ginsburg was dead. It took less than an hour from the time the news broke for Senate Majority Leader Mitch McConnell to abruptly assert, "President Trump's nominee will receive a vote on the floor of the United States Senate." And I was immediately jolted back to the fight that still haunts me: failing to confirm Merrick Garland to the Supreme Court.
A groundswell of people, including Republicans, have pointed out the hypocrisy of McConnell's statement. In 2016, after the death of Justice Antonin Scalia, President Obama nominated Merrick Garland to fill the Supreme Court vacancy. Yet, despite it being March—eight months before the presidential election—Congressional Republicans and conservative interest groups fought tooth and nail to prevent Garland's confirmation. They succeeded. Garland never got a vote on the Senate floor, or even hearings.
The refusal shocked many, creating a new precedent for how to nominate and confirm Supreme Court judicial nominees in a presidential election year. NDRC Litigation Director Marina Jenkins referred to the operation as a "choose your own adventure of interference" on my podcast, Your Presidential Playlist. Afterward, McConnell bragged about the political maneuvering, saying in a 2018 speech: "One of my proudest moments was when I looked Barack Obama in the eye and I said, 'Mr. President, you will not fill the Supreme Court vacancy.'"
From the moment I heard that Justice Scalia died, I knew that the campaign would consume my work. I was lying in bed, sick as a dog in my first trimester of my first pregnancy when a text chain of female lawyers working in social justice started blowing up with the news. We weren't surprised when Garland was nominated—he had a great reputation and felt like someone that both sides could support.
But it was the beginning of the 2016 Presidential primary and Democrats were too consumed with either setting an agenda for a Clinton presidency, or derailing it with the rise of Bernie Sanders. It seemed there was no energy for a fight to confirm a decent guy to the Supreme Court. We tried anyway. As the vice president for campaigns at the Center for American Progress, the largest progressive think tank, I worked with Progress Iowa, a local organization in the home state of then-chair of the Judiciary Committee, Senator Chuck Grassley, to fly Iowans to D.C. to speak with him. Each Iowan had a personal story about how their lives would be drastically altered by whomever filled this vacancy on the Supreme Court. Some might lose their health care and not be able to get covered due to a pre-existing condition; others lived in communities polluted by lax environmental regulations. When Senator Grassley refused to meet with them, we told their stories publicly at a rally in front of the court.
What started as a campaign called #WeNeedNine, turned into #DoYourJob—we couldn't believe that the Senators seemed totally content to ignore the President's nominee for eight months. Even with targeted story telling, we were unable to energize the country enough to make Republicans feel like they were paying a political price for holding the seat open so long.
Today, a mere six weeks from the presidential election, McConnell plans to aggressively push forward with Trump's nominee. He reasons that the difference between preventing Garland's vote and the vacancy left by Justice Ginsburg is that Republicans maintained control of the Senate in the 2018 election. What he fails to note is that Democrats earned approximately 12 million more votes than Republicans nationally.
Politically, Republicans are walking on fragile ground. The energy today is different from the disinterest of 2016. Regular people are paying much closer attention, and the left is more solidified. The Right will try to energize base voters who may be sick of Trump by demonstrating that appointing and confirming an extreme conservative justice is what they really want out of his presidency. This strategy may backfire with Independents and Republicans in swing states, many of whom voted for Democrats in 2018 because they wanted Congress to act as a check on Trump.
The spotlight will be put on the Senate in its Constitutional role to "advise and consent" the President's nominee. There is no specific duty in this role, but it has come to be understood that the Senate has the job of vetting the President's nominee through a (televised) hearing and confirming them through a vote.
The rhetoric around this process will include intense debate about the "Thurmond Rule"—not a written rule, but a general agreement that during a presidential year the Senate will stop processing judicial nominees. If McConnell now abandons the rule in an act of further blatant partisanship, it will irreparably damage the Court's legitimacy for generations. Republicans are also likely to raise the so-called "Biden Rule" and Biden's role as the chair of the Senate Judiciary Committee back in 1992. During Garland's confirmation process, Republicans cited Biden's comments against bringing forth an extreme nominee in the middle of election season, so that the nominee doesn't become a proxy for the campaign. Of course, this feels especially relevant now. Still, Biden's record includes confirming 17 judges in election years, so it's unclear what the takeaway is here.
Confirmation hearings could be an opportunity for Senator and Vice Presidential nominee Kamala Harris to take center stage...again. She made national news with her prosecutorial style during Supreme Court Justice Kavanaugh's hearing, and we can expect that to be on display if hearings are called to order. In the current oversaturated media environment, this could highlight the strength of the Democratic ticket. And nearly every vulnerable Senate Republican up for re-election this year—John Cornyn (TX), Thom Tillis (NC), Joni Earnst (IA)—is on the Judiciary committee, meaning they will not be able to hide in the wings during this process. The chair of the committee, Senator Lindsay Graham, who decides the timeline and format for hearings, is in the closest race of his career, tied with challenger Jamie Harrison, a Democratic rising star.

Democrats are not typically single issue voters on courts the way Republicans are, but that could change this year. Biden needs to secure those on the left who believe he is imperfect and may not be that motivated to vote for him; being able to replace RBG's seat is a big deal that may turn Democratic voters out.
With voting already begun or about to start in many states, we can expect a renewed energy from voters of both political parties. People know that filling Justice Ginsberg's seat will impact our rights and our world for generations to come, particularly since all of the named leading contenders are anti-choice. Recent cases before the Supreme Court have covered such issues as reproductive rights, environmental regulations, health care, workers rights, and immigration, crystalizing for voters the high stakes of this fight. With campaigns in full swing and voter outreach high, the fight for the Supreme Court will become a centerpiece in the final sprint to Election Day on November 3—not eight months, but just 43 days away.
RELATED STORIES
Marie Claire email subscribers get intel on fashion and beauty trends, hot-off-the-press celebrity news, and more. Sign up here.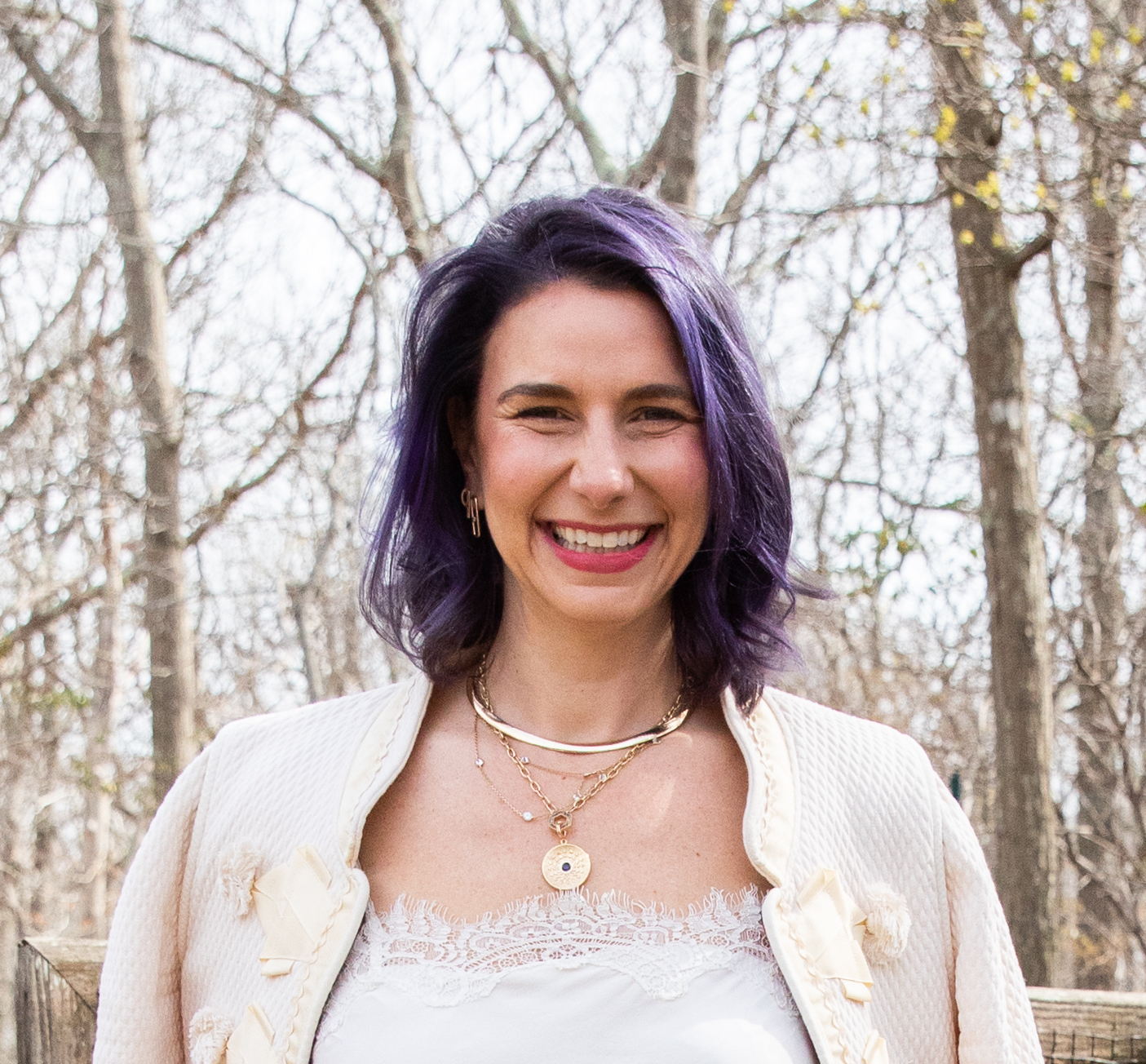 Emily Tisch Sussman is the Founder and Host of "She Pivots," the podcast in partnership with Marie Claire about women, their stories, and how their pivot became their success. She is a contributing editor to Maire Claire and the guest host of the Marie Claire Instagram Live series "Getting Down to Business."