Justice in an American Honor Killing
Faleh Hassan Almaleki was found guilty of second-degree murder for the honor killing of his daughter, 20 year-old Noor.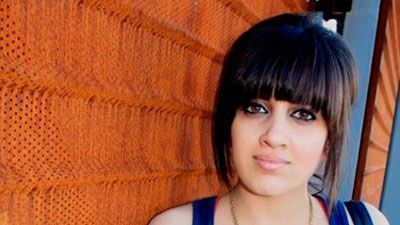 (Image credit: Archives)
Noor Almaleki was a pretty, fun-loving 20-year-old living in Phoenix when her father rammed into her in his Jeep Grand Cherokee, fracturing her head and spine, and ultimately killing her. This was no accident. Her father was angry at his daughter: She had refused to marry an Iraqi man back in her father's homeland. With her skinny jeans, MySpace page, and love of Chipotle, she had become "too American."
Noor had dishonored her father, he would later tell police. Crimes such as this — in which a man kills a female relative for "shaming" the family — have deep, tenacious roots in the tribal traditions of the Middle East and South Asia. Now these so-called honor killings have come to America. But justice is being served: This week, Noor's father was found guilty of second-degree murder (opens in new tab) in Phoenix. It is likely that he will spend the rest of his life in jail.
I had the privilege of meeting Noor's closest friends when I wrote an exposé on her murder last year. They told me about Noor's struggles as a young woman with a foot in two worlds — suburban America and tribal Iraq. They described a young woman who dreamed of being a teacher, who loved shopping at Forever 21 and wearing jeweled sandals. Their loyalty to their friend is inspiring; they've started a Facebook group in her honor. You can read about Noor in my story (opens in new tab), and join Noor's Facebook group (opens in new tab) to show your support.
Abigail Pesta is an award-winning investigative journalist who writes for major publications around the world. She is the author of The Girls: An All-American Town, a Predatory Doctor, and the Untold Story of the Gymnasts Who Brought Him Down.