How You Can Help the People of Ukraine
The nonprofits and organizations to consider supporting right now.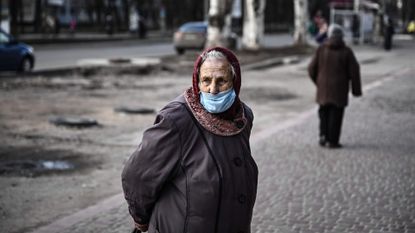 (Image credit: Future)
Marie Claire Newsletter
Celebrity news, beauty, fashion advice, and fascinating features, delivered straight to your inbox!
Thank you for signing up to Marie Claire. You will receive a verification email shortly.
There was a problem. Please refresh the page and try again.
It's been a year since Russia escalated its near-decade-long aggression against Ukraine by declaring all-out war and invading the latter from the east. The Russian army first targeted Ukraine's capital city of Kyiv, and has since occupied the country's Donetsk, Luhansk, Kherson, and Zaporizhzhia regions. And while Ukrainian forces have made significant headway, the situation remains dire: Nearly 8 million Ukrainian refugees have spread across Europe, and another 8 million Ukrainians have been displaced within the country. Furthermore, there is ample evidence that the Russian military has been committing war crimes in Ukraine, including torture and sexual violence.
It's easy to feel powerless in the face of such daunting foreign conflicts, but the reality is that we can all help the Ukrainian people by continuing to keep the war top of mind: by listening to Ukrainian voices, by insisting that the Russian government be held accountable for its actions, and by supporting organizations on the ground in and around Ukraine that are delivering essential aid. Think about it: One donation of $30 can feed a family or provide Ukrainian soldiers with clean drinking water. Five dollars can buy a child the book or toy that they need to psychologically escape the trauma around them. Not to mention, your donation can change someone's entire world: When you support people in need, you're not just supplying them with much-needed resources, you're showing them that you care.
The Ukrainian Red Cross
Founded 101 years ago and comprised of over 4 million members, the Ukrainian Red Cross has consistently shown up to aid Ukrainians during natural disasters, humanitarian crises, and, of course, civil conflicts. In addition to organizing educational services on a regular basis throughout the country, they also provide sanitary materials and coordinate blood donations during devastating times like these. Learn more on their website, and consider donating.
You can also donate to the International Committee of the Red Cross, which has ramped up its efforts in Ukraine since the invasion started.
The Voices of Children Foundation
Voices of Children is an organization that provides no-cost psychological support to Ukrainian children who are impacted by armed conflicts like this one. Their services include art therapy, traveling psychologists who specialize in trauma, and assistance programs for individual families. You can donate to this essential foundation, and we encourage you to also check out their digital storytelling project, in which Ukrainian children talk about what it's like to grow up in or near a war zone.
Razom for Ukraine
Razom is a nonprofit that was specifically created for Ukrainian emergency response missions. They acquire first aid kits and other medical supplies in order to help those most directly impacted by the violence in Ukraine. You can donate via Facebook, and Razom is also providing frequent, sometimes live updates on their Facebook page.
UNICEF
For the better part of the last decade, international organization UNICEF has been working across eastern Ukraine to provide medical aid, food, and psychological support to an entire generation of children that has been traumatized by Russian military violence. Learn more about their efforts in the region, and donate.
United Help Ukraine
United Help Ukraine provides humanitarian aid to people in need in Ukraine, focusing on distributing clothing, medical supplies, and other basic materials to people impacted by the conflict with Russia (both past and present). They also help rehabilitate wounded and traumatized soldiers. Donate via PayPal.
Army SOS
I normally feel squeamish about the idea of supplying anybody with weapons, but Army SOS focuses on providing military supplies so that the Ukrainian military (which is in such dire need that it has resorted to crowdfunding for resources) can defend itself against the daunting size of the Russian armed forces.
Caritas Ukraine
Caritas is an international Catholic organization, but they are indiscriminate in helping those in need. Founded in response to Russian hostilities in 2014, the organization has over 30 offices across Ukraine with over 1,000 employees and volunteers. They regularly conduct scientific research on medicine, unemployment, and homelessness, and focus many of their efforts of aiding orphans, disabled people, and refugees. Currently, they are focused on aiding those in eastern Ukraine along with those who have fled westward. You can support Caritas.
Save Life of Ukraine
This organization does quite a bit. From providing analytical and technical assistance to the military (think: microchips, radar, engines, and data) to supporting media coverage of the crisis as it unfolds, Save Life is committed to supporting the people on the ground in eastern Ukraine. They are also 100 percent transparent about what they do with all of their donations, posting meticulous reports on their website of all their spending on a yearly basis. This is how to donate.
People In Need
This Czech organization is incredible. They help a number of countries in crisis, but their work in Ukraine focuses on providing food, clean water, and hygienic products to those impacted by Russian aggression. In light of COVID-19, they have also escalated their medical-related efforts. In addition, People In Need provides coal for houses that have lost their access to heat, and they repair damaged pipes and homes.
Their humanitarian aid doesn't just stop there: People In Need supports those healing from the crisis as well by offering psychological and psychosocial support to those who have been traumatized. They also provide grants to Ukrainian small businesses and help farmers recover from lapses in production; you can donate to them.
Save the Children
Founded in responses to the massive devastation of World War I, Save the Children provides support through public health, education, nutrition, advocacy, and emergency relief for children in need. They have worked in Ukraine continuously since 2014, and are preparing to provide food, water, cash transfers, and warm shelter to children and families fleeing Russian violence. You can support them via their website.
CARE USA
CARE has been a prominent humanitarian organization since its inception during World War II. At the moment, it's devoted to providing Ukrainians with immediate aid, with a particular focus on distributing food, hygienic materials, clean water, and cash assistance. They also provide psychosocial services to survivors.
Now that winter temperatures have made the refugee crisis all the more dire, CARE has vowed to match every donation by three times (so if you donate $200, it will be matched with $600). You can contribute on their donation page.
Mercy Corps
Mercy Corps has been active in eastern Ukraine since 2015, and has since help over 200,000 people there by providing emergency food, water, money, and sanitary supplies. They have also helped restore homes damaged by violence, provided grants to small businesses, and created job training for families in need of income. You can support them.
International Medical Corps
The International Medical Corps has been working in Ukraine since 1999, providing free medical and health services. Currently, they're working to ramp up their efforts in adding more personnel and deploying more medical units to people in need, which you can help them achieve.
Catholic Relief Services
Much like Caritas, shown above, Catholic Relief Services is a faith-based organization that helps all people, regardless of their religious beliefs. They have partnered with Caritas to help provide food, water, and shelter to Ukrainian refugees, in addition to transportation to safe areas and mental health counseling to survivors. Members of the Catholic Relief Services are also headed to countries like Moldova and Romania to help the thousands of Ukrainians that have fled there. You can donate to them.
USA For UNHCR
This D.C.-based organization is devoted to supporting refugees worldwide, but they've recently established a fund dedicated to supporting displaced Ukrainians, which you can donate to. Their celebrity partners, including Blake Lively and Ryan Reynolds, have even matched $1 million in donations to the region.
UN World Food Programme
The UN World Food Programme is the largest humanitarian organization in the world, and primarily uses food assistance as a means of humanitarian and pro-peace aid to those impacted by war, natural disaster, and clime change. You can make a fully tax-deductible donation to them. Only $75 can provide a family with a food box that will last them for a month.
United Way Worldwide
You may know about United Way and all of the assistance it provides to individuals and families domestically, but did you know that the organization also supports people abroad? You can donate to their newly founded United for Ukraine Fund, which provides immediate assistance to refugees feeling to Poland, Romania, and Hungary through critical resources including food, clean water, shelter, medicine, safe transportation, and childcare supplies.
CORE (Community Oriented Relief Effort)
Originally founded in Haiti as a response to natural disaster-related emergencies, CORE (formerly known as the J/P Haitian Relief Organization) has created a number of programs around immediate emergency relief, community building, disaster preparedness, and environmental resilience. Now, they are on the ground in Poland providing Ukrainian refugees with immediate relief such as hygienic supplies, cash assistance, psychosocial support, and resettlement support. You can donate to them.
Mercy Chefs
Virginia-based nonprofit Mercy Chefs was founded in response to Hurricane Katrina, where they deployed volunteers to provide nutritious meals and emergency supplies to people displaced by the disaster. Now, the organization has sent its volunteers to the Ukraine-Romania border, where they are more focused on providing refugees with non-perishables, hygienic products, and diapers. They are also working to establish field kitchens to provide fleeing Ukrainians with hot meals in the coming weeks and months. You can donate to them via credit/debit card or via Paypal.
Islamic Relief USA
Islamic Aid USA has a number of ongoing programs designed to aid women in need, support orphans, provide people with clean water and food, gain access to education, and so much more. They also help refugees worldwide, and are currently working with other NGOs on the ground in Ukraine and its surrounding countries to provide people with the food, supplies, and shelter they need. You can donate to this effort.
Team Rubicon
Founded in 2010, Team Rubicon is a World Health Organization (WHO) Emergency Medical Team Type 1 (mobile) unit, which means that their members are equipped to help refugees with health issues (especially reproductive and pediatric help, which are desperately needed at the moment). They currently have a team in Ukraine tending to those in need, and they are actively meeting with the WHO and other NGOs seeking to aid people in the region. You can donate to them.
United Hatzalah of Israel
United Hatzalah is a fully independent, fully volunteer nonprofit from Israel concerned with providing emergency aid both in Israel and abroad, regardless of religion, race, or national origin. Through their website, you can make a donation of your choice to their efforts in Ukraine by entering any dollar amount or choosing to pay for specific items like oxygen kits, masks, defibrillators, bulletproof vests, helmets, and more.
The Kyiv School of Economics
At the moment, the Kyiv School of Economics is running an initiative alongside the Ukrainian business community to provide food, transportation, shelter, and medicine for refugees, along with first aid and protective kits for the State Emergency Service of Ukraine, Ukrainian Paramedic Association, and the Ukrainian Territorial Defense Forces. You can support them with a donation.
Dattalion
Dattalion is a free, open database of Ukrainian female professionals committed to collecting evidence of Russian atrocities from the Ukrainian frontlines. We spoke to the courageous volunteers at Dattalion earlier this year, who have collected thousands of images and videos from their smartphones that speak volumes about the situation in Ukraine. The volunteers include prominent Ukrainian leaders in government, business, athletics, and the arts, and the women are committed to bring real-time "citizen journalists." You can support their efforts.
Support Ukrainian journalism
Freedom of press is a crucial tenet for any sovereign society. Ukrainian journalism, in particular, has been under attack by Russia for about a decade, with Russian operatives planting disinformation intended to destabilize Ukraine much in the way those same actors have been meddling with American politics since 2016. Now that Russian forces have physically invaded the country, many Ukrainian journalists now feel unsafe and are scrambling to escape the country, which could leave a vacuum where valuable journalism once was.
For these reasons, and because Russia is actively stemming the flow of honest journalism about their attacks, it is more important now than ever to support reliable Ukrainian journalism.
To do so, consider supporting international organizations like Free Press Unlimited and the International Press Institute, both of which are devoted to protecting journalists and journalism more generally on an international scale. You can also donate directly to Ukrainian publications like the Kyiv Independent and the Ukraine Crisis Media Center. If you'd like to support Burda Media, the publisher of Marie Claire Ukraine, you can donate to this GoFundMe.
Celebrity news, beauty, fashion advice, and fascinating features, delivered straight to your inbox!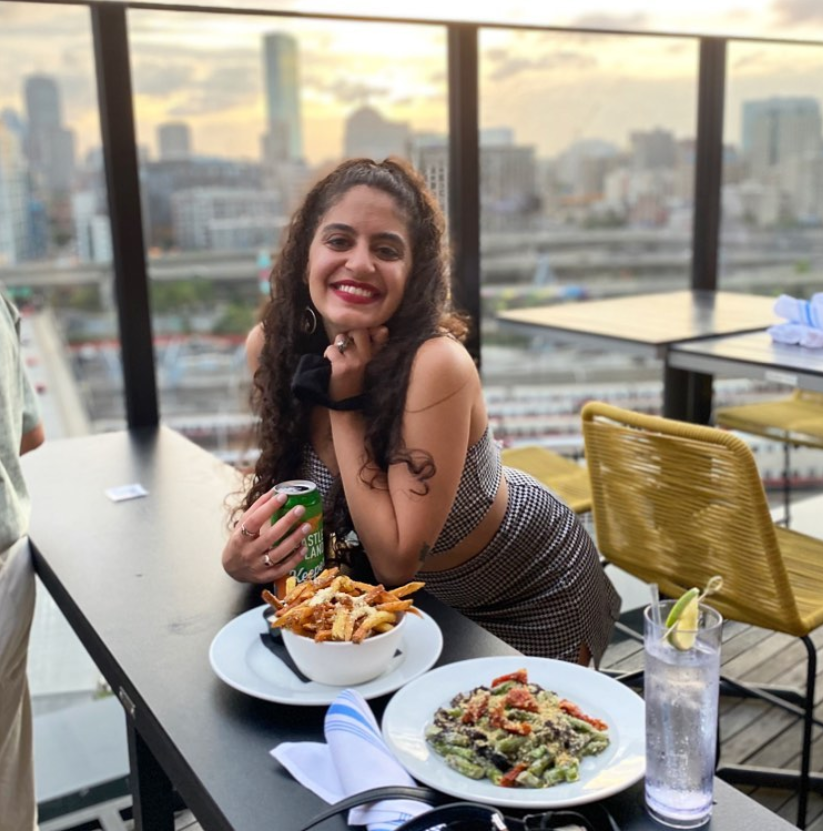 Gabrielle Ulubay is an E-Commerce Writer at Marie Claire and writes about all things beauty, sexual wellness, and fashion. She's also written about sex, gender, and politics for publications like The New York Times, Bustle, and HuffPost Personal since 2018. She has worked extensively in the e-commerce and sales spaces since 2020, including two years at Drizly, where she developed an expertise in finding the best, highest quality goods and experiences money can buy. As a film school graduate, she loves all things media and can be found making art when she's not busy writing.