ISIS's Latest Victim: An Iraqi Women's Rights Activist
Sameera Salih Ali al-Nuaimy, a human rights lawyer, was executed in public after days of torture.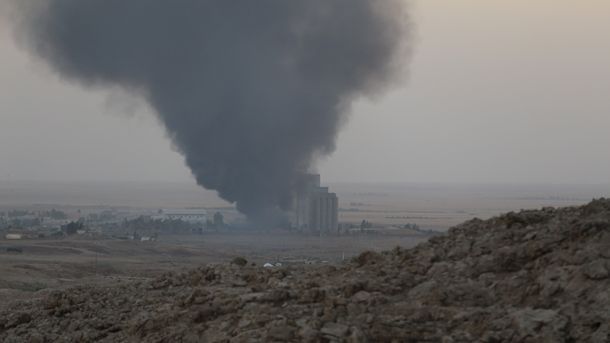 (Image credit: Archives)
Mosul, Iraq
They may be thousands of miles away in the newly formed "Islamic State," but terrorist group ISIS (also known as ISIL or IS) has captured worldwide attention. Their threats and acts of terror have prompted concern around the globe, from the United States to the United Arab Emirates. And their reign of horror continues today with an announcement from the United Nations that a known Iraqi women's rights activist has died at their hands.
On September 17, Sameera Salih Ali al-Nuaimy was abducted from her home by ISIS-associated warriors and underwent days of torture before her brutal public execution this past Monday, Zeid Ra'ad al-Hussein, the United Nations human rights commissioner, said. Nuaimy was a human rights activist and lawyer, with a particular interest in defending the rights of women. It is thought that her kidnapping was a result of public Facebook posts Nuaimy had made, criticizing ISIS's actions, calling the destruction of mosques in the country's northern city of Mosul "barbaric."
If you've been following the actions of ISIS over the past few months, you'll know that the group has a history of cruelty towards women. Recently, ISIS fighters have spearheaded the killing of many Iraqi women living in areas now under the group's control. And for those who live under ISIS's censure, their fate is still grim. Many are sold into slavery, and face harsh violence and sexual assault. But it isn't just Iraqis who are impacted. American journalists Steven Sotloff and James Foley, French mountain guide Hervé Gourdel, and British aid worker David Haines, have all fallen victim to ISIS's brutality.
To end the statement surrounding Nuaimy's murder, the Special Representative of the United Nations Secretary-General for Iraq (SRSG), Nickolay Mladenov said: "I call on the Government of Iraq and the international community to resolutely face the life-threatening danger to peace, safety and security of Iraq and the Iraqis from the ISIL and to do all they can to ensure the perpetrators of such crimes are held to account." A goal that world leaders everywhere are working to ensure.
Related:
The Women Who Are Marrying Themselves To ISIS
These Women Are Fighting Back In The Middle East
Afghanistan's President Elect Vows To Bring Equal Rights For Women


Help Protect Women's Freedom in Iraq


Photo via Getty Images
Diana is a producer at ELLE.com. She previously wrote for MarieClaire.com. Diana is a Syracuse grad and a Chicago native, and therefore a pro at dealing with cold weather. She's also an Anglophile, which means she love all things British—especially Downton Abbey, London, and Will and Kate (and Prince George!)