Amanda Knox: Italian Murder Mystery
Studying abroad should have been a grand adventure. Instead, Amanda Knox has spent a year in jail, accused by a corrupt legal system of murdering her roommate.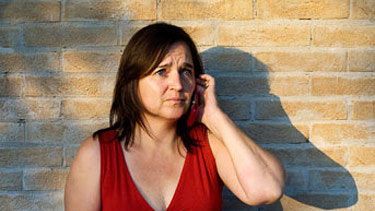 (Image credit: Simone Donati)
Update: On December 4, 2009, Amanda Knox was found guilty of murdering her roommate Meredith Kercher and sentenced to 26 years in prison. Read more at ABC News.
It wasn't the 21st birthday party Amanda Knox's family had planned for her — a barbecue at home in Seattle, with gifts like rock-climbing and camping gear. Instead, when Amanda's mother, Edda Mellas, wished her daughter a happy birthday, it was 6000 miles away, in a silent, sun-seared Italian prison.
Amanda's Italian boyfriend, Raffaele Sollecito, 24, sent her flowers for the occasion; he'd called the florist from his own prison, an hour south. The bouquet, which Amanda was allowed to glance at before it was whisked away, was made up of white nasturtiums, symbolizing "victory in battle."
Amanda, along with Raffaele and a young African immigrant named Rudy Guede, is accused of killing her British roommate, 21-year-old Meredith Kercher, in an alleged "extreme sex orgy" gone wrong, in November 2007. Although Amanda has yet to be charged, she spends every day behind bars. Hearings are currently under way to determine whether she will be indicted; if she is found guilty in a trial, she'll spend the next 30 years in prison.
"Leaving my daughter in that place is probably the hardest thing I've ever had to do. Just walking away and knowing she's shaky and ... oh, my God," says Edda after the birthday visit, breaking down and weeping at an outdoor café in Perugia, the medieval Italian hill town with sweeping views of olive groves, vineyards, and fields of sunflowers. Since the ordeal began, she's dropped from a size 14 to a 6.
A math teacher and mother of two, Edda takes turns flying to Perugia with her current husband, Chris Mellas, and Amanda's biological father, Curt Knox, so that a family member can always make the twice-weekly prison visits. "When I'm waiting for legal developments in Amanda's case," she says, "I feel my heart racing and need to take a tranquilizer."
Amanda has been sitting in prison for a year now, while the Italian press dissects her past and her behavior, framing her as a sex-crazed ugly American who didn't properly mourn the death of her roommate. Did she kill her, or is Amanda but the latest in a long line of women deemed guilty in the court of public opinion for acting in ways that subvert the script? Be it the U.K.'s Kate McCann or Australia's Lindy Chamberlain, both of whom were judged harshly in the disappearances of their daughters, a woman's demeanor and the way she grieves is sometimes her greatest crime.
Amanda lives in an 8-by-12 cell that looks out at a cement wall and a little patch of sky. She can leave her room two hours a day to walk alone in a tiny yard. She's always had a roommate — currently, an illiterate gypsy, and previously, an 18-year-old who'd murdered her boyfriend and repeatedly told Amanda, "You are never getting out of here." But Amanda is not allowed to mingle with the prisoners outside her cell. Prison regulations even forbid other inmates from talking to her through the bars of her cell. "Amanda's segregation from other prisoners is a precaution for her security," the prison director, Antonio Fullone, says, through an interpreter. "She's accused of a sexually violent murder. This is like pedophilia or killing a baby. The other prisoners don't like it."
The prison compound, Casa Circondariale Capanne di Perugia, is surrounded by 60-foot walls. It houses 201 men, including Rudy Guede, plus 31 women in the female wing. Cell doors open and lock by remote control. Amanda's mattress and pillow are bare slabs of industrial foam rubber. In the summer, the cell is suffocatingly hot; in the winter, uncomfortably cold.
For hours at a time, Amanda reads, studies, improves her Italian, sleeps — and tries to understand how her life changed so dramatically.
A year ago, in October, she and her roommate Meredith were new exchange students at the University for Foreigners in Perugia. With her blue eyes and athletic build, Amanda, who had come from the University of Washington in Seattle, drew the immediate attention of Italian men; after two weeks in Perugia, she began dating Raffaele, a clean-cut Italian student with wire-rim glasses. The son of a prominent urologist, Raffaele was a studious, shy guy who occasionally smoked pot. Meredith, meanwhile, started seeing a 22-year-old Italian guitar player in a rock band, Giacomo Silenzi, who lived in the cottage apartment downstairs. Then there was Rudy, 20 — an Ivory Coast native who was raised in Italy — who occasionally visited Giacomo's apartment and was attracted to Meredith. Amanda, Meredith, and their two other Italian roommates studied hard, then hung out deep into the night with friends at local pubs or in each other's apartments.
On the morning of November 2, everything changed. As she remembers it, Amanda returned home from a night at Raffaele's and found a few drops of blood in her bathroom and the door to Meredith's bedroom locked. "She called me to say she was worried, and I told her to call the police," says Edda. Amanda has said that she was in the process of calling the police when they happened to arrive on their own, looking for the owner of two cell phones tossed in a nearby garden — Meredith's phones, in fact. They broke into Meredith's bedroom and discovered her lying in a pool of blood, half-naked, her windpipe crushed in an attempted strangulation and her throat partially slashed.
News of the murder spread fast, with the Italian media dubbing the crime scene the "House of Horrors." Terrified parents of the 40,000 Italian and foreign students in Perugia immediately began threatening to withdraw their kids from local colleges. The town of 160,000 relies on the money these students bring in, so the pressure was on to solve the crime quickly.
Three days after the murder, the senior police investigator on the case sought out Amanda and Raffaele to question them. When he discovered them casually eating in a pizza restaurant, he grew suspicious. Soon after, they were arrested. "That was how it started," says Paul Ciolino, an American forensic examiner who was the primary investigative adviser for the Innocence Project, which has helped exonerate more than 215 prisoners jailed in the U.S. He has independently studied the facts of Amanda's case in Italy, and says the senior officer told him Amanda should have been "wrapped in grief in bed, crying, not eating" at a restaurant. "I was stunned that this was why he suspected Amanda and her boyfriend were involved in the crime," he says. "These two kids, never in trouble, classic middle-class college students — it's ludicrous that they were implicated."
Local news reports buzzed about Amanda allegedly being spotted buying racy thongs in the days after the murder, suggesting callous plans for a "wild night of sex," as one paper put it. According to Amanda, the truth was much more mundane: With her home sealed off as a crime scene, she went to a discount store to buy some basic cotton underwear. Regardless, she quickly became the prime target of the Italian press, possibly as a result of Italy's increasing xenophobia and concerns about immigration, with the government blaming foreigners for a spike in crime. Indeed, the director of Amanda's prison says, "Seventy to 80 percent of our inmates are foreigners."
Amanda's Facebook and MySpace pages also provided fodder. News reports said she had an unnatural fascination with weapons, because there was a photo of her toying with a machine gun. In fact, the only image posted of Amanda with a weapon was a typical tourist shot taken on a family vacation in Europe, where she's posed at a museum behind an antique gun, pretending to fire it. The tabloids also claimed she had a bizarre interest in rape, as demonstrated by a short story she posted on the topic — when in fact she'd written it for a class assignment, then put it online for friends to read.
Through it all, Amanda kept a cool head, which only fueled more doubts about her. "Amanda isn't the type to be hysterical," says her mother, explaining that her honors-student daughter is even-keeled and calm by nature. "When Amanda was angry with us, she didn't throw tantrums. Instead, she wrote long letters to us expressing how she felt."
"She is completely the opposite of almost every single article that's been written about her," says Madison Paxton, 21, who became friends with Amanda when the two were freshmen at the University of Washington. "She's really good at putting things into perspective." Amanda was of course "torn up" about Meredith's murder, Madison says, but "didn't make a public deal of it." She adds, "The papers have called her a drugged-up skank, and that's just incredibly untrue. She respects her body; she doesn't like to party too much. This is the furthest person in my mind I can imagine being guilty of anything even close to this."
Says Andrew Seliber, 21, who also befriended Amanda their freshman year, "She's a very good listener, and she goes out of her way to make people feel good. So for her to try and bring harm to anyone is unfathomable."
In grade school, Amanda's soccer teammates nicknamed her "Foxy Knoxy" because she would crouch down like a fox on the playing field. European tabloids picked up on the name, calling her "Foxy Knoxy: a sex-mad American party girl."
After her arrest, Amanda was detained by the police and interrogated for 14 hours. Amanda, who wasn't fluent in Italian at the time, was provided with neither a professional interpreter nor a lawyer. She later told her parents that her interrogators deprived her of sleep, smacked her in the head a number of times, and asked her to visualize what might have happened to Meredith the night she died. In a state of confusion and exhaustion, she ended up signing a confession. In it, she also implicated her boss at a local bar where she had worked. He was held for nearly two weeks, then released; Amanda later told her parents that it was the interrogators who suggested him as a possible suspect in the crime. News leaked to the press that police thought Meredith's murder was the result of a drug-fueled sex orgy.
After the interrogation, Amanda and Raffaele were sent to jail but not charged; in Italy, a suspect can be held for 12 months without being charged. This, despite the fact that the only DNA traces found on Meredith's body came from Rudy, who had not been seen since the night of the murder. His bloody fingerprint was also found on her pillow.
Two weeks later, officials picked up Rudy, who had fled to Germany, and extradited him back to Italy, where he admitted to being in Meredith's room before she died. His explanation of what happened that night is so fantastical, even his own lawyer admits it will be "an uphill battle" to present his defense: Rudy claims he was invited home by Meredith that night to have sex, but stopped because they didn't have a condom. He went to the bathroom, then came out to find an Italian man with a knife standing over Meredith's bloody body; he says the man then fled.


In his initial two statements several weeks apart, Rudy claimed he didn't recognize Meredith's killer; he also said he did not know who Amanda and Raffaele were. But five months later, Rudy suddenly told investigators it was Raffaele who murdered Meredith, and that he'd seen Amanda running from the house with her boyfriend.
Edda was on her way to Perugia to see Amanda when the news broke that her daughter had been arrested. "I was on a five-hour layover when the television news announced that my daughter had confessed to the murder," says Edda, her eyes bloodshot from sleeplessness. "I walked around that airport in a daze. My daughter murdered someone ... it wasn't possible. My husband was on the phone to the embassy in Rome. They gave him a list of some lawyers, and he started calling them." (Eventually the family reached out to their state representatives, who have been in contact with the State Department on their behalf.)
Says Amanda's 19-year-old sister, Deanna, "I stayed in bed for four days when we first heard. I had to drop out of college for a semester because I couldn't concentrate."
Since then, the police investigation has been chaotic and bumbling. Take the alleged murder weapon, a cooking knife that belonged to Raffaele. Amanda's DNA was found on the handle — not surprising, since she used it for cooking — and officials said Meredith's DNA had been found on the blade. But new DNA evidence released shows that after 183 attempts to match the material on the knife to Meredith's DNA, there is only a 1 percent chance that it is hers, making it unlikely that the knife is, in fact, the murder weapon.
There is also no indication that Meredith was subjected to sexual violence, "and no evidence at all on the young woman's body that would indicate there was a sex orgy," says Carlo Torre, a professor of legal medicine at the University of Turin and a leading forensic expert, who examined the autopsy reports and photographs of Meredith's body.
Meanwhile, Perugia's senior prosecutor on the case, Giuliano Mignini, 58, a round, balding man with unruly eyebrows, is himself under investigation for abuse of power, with a trial scheduled for November; he's been charged in a case involving wiretapping the phones of police and journalists, among other things. But in Italy, even if a prosecutor is under a cloud of suspicion, it is not mandatory to remove him from a case.
Equally bizarre, Amanda's defense lawyers — who no longer talk to the press — were denied the "evidence" against Amanda for months. Then, according to what they told Amanda's parents, the prosecution said they could have access to it for 50,000 euros (around $78,500). After vociferous protests from the lawyers, the prosecution relented.
Miraculously, Amanda did finally get a break when the Italian supreme court tossed out the results of her interrogation this past spring on the grounds that she had not been provided with a lawyer or interpreter. But legal experts in Italy say Amanda and Raffaele could very well be found guilty if indicted and tried, as saving face is a priority among Italian officials. "They've put so much into this case, they have to convict Amanda now or they look like fools," says Paul Ciolino. Amanda and Raffaele can always appeal to a higher court, but the Italian judicial system moves at such a glacial pace, the process could take several more years, during which time they could remain behind bars.
Amanda's stunned relatives, powerless to help her, are going bankrupt from the legal costs and trips to Italy. Her grandmother and biological father have taken out loans on their homes; Edda and her second husband expect they'll have to sell their three-bedroom house in Seattle.
In Perugia, Edda rents an apartment in a former farmhouse just outside of town. Alone here for a month or more at a time, she is as much a prisoner in Italy as her daughter. "I read, I e-mail, I sleep — except when I visit Amanda," she says. "How could I play tourist when my daughter is behind bars?"
These days, Amanda doesn't even have her journal to turn to for solace; it was confiscated by the authorities. In it, she describes Meredith as being studious and very smart. "To me, she was always a good friend," she wrote late last year. "She gave me advice and also protected me when she knew I was in an uncomfortable situation."
In the journal, Amanda repeatedly writes of her innocence: "Do you know what it feels like to see people looking at you like you are a monster? To have someone call you a liar, even when you are telling the truth? I can't stand being hated for something I didn't do," she says in an undated entry.
Amanda has lost nearly 20 pounds in prison. As an athlete used to running, hiking, and biking, she finds the physical inactivity a unique form of punishment. Her hair is thinning and she has become increasingly nearsighted, but prison authorities won't allow her family to supply her with vitamins.
"The only way I get up every morning and function is by believing my daughter will get out of there," says Edda; depending on what happens in the hearings, there's a very slim chance Amanda could go free this month. "I know innocent people are found guilty. We just pray that doesn't happen to Amanda."
In the meantime, Amanda, who once enjoyed camping by herself, is now terrified to be alone. Her thoughts often turn to the horror of Meredith's death. "Meredith was home alone and killed," she says in her journal, in another undated entry. "What if I were home that night? Could I have helped her, or would I be dead too?"
Celebrity news, beauty, fashion advice, and fascinating features, delivered straight to your inbox!