YES! Transgender Student Now Allowed to Use Girls' Bathroom
A ruling that changes a lot.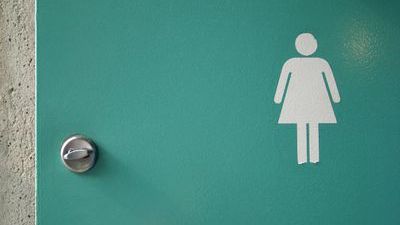 (Image credit: Marie Claire)
After several years of fighting with the state of Maine, a transgender teenager is finally allowed to use the girls' bathroom at school, according to The Washington Post (opens in new tab). On Thursday, the Maine Supreme Court ruled that the Orono school district violated state discrimination law, a first ruling of its kind.
Nicole Maines, a biological male, has identified as a female since the age of two. Maines was using the girls' bathroom until "the grandfather of a [fellow] fifth-grade boy complained to administrators." Instead of allowing Maines to continue using the girls' bathroom, the school made her use a staff bathroom. She is now 16 years old and in a different school.
Additionally, Maines was diagnosed with gender dysphoria (identification with the opposite gender (opens in new tab)). Justice Warren Silver wrote, "It has been clearly established that a student's psychological well-being and educational success depend upon being permitted to use the communal bathroom consistent with her gender identity."
It's a great victory for Maines as well as the transgender community. To be singled out, as Maines was from using the female bathroom, is a damaging and discriminatory action. We've been seeing more acceptance lately of the transgender community, from Barney's use of transgender models in their latest campaign (opens in new tab) to transgender actress Laverne Cox making waves in Hollywood (opens in new tab). Let's hope it doesn't end there.
More from Marie Claire:
History of Abortion Laws (opens in new tab)
How Does the Texas Abortion Law Affect Women? (opens in new tab)
Judge Blocks Part of Controversial Abortion Law (opens in new tab)