The Most Important Feminists of All Time
From ancient rulers and authors to pop stars and the teenagers of today, we've narrowed down a list of some of the greatest women in history.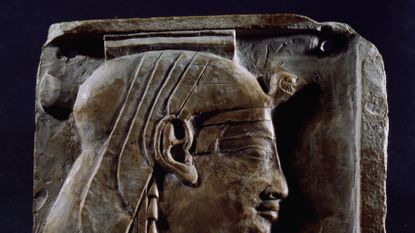 (Image credit: Getty Images)
Marie Claire Newsletter
Celebrity news, beauty, fashion advice, and fascinating features, delivered straight to your inbox!
Thank you for signing up to Marie Claire. You will receive a verification email shortly.
There was a problem. Please refresh the page and try again.
From ancient rulers and authors to pop stars and the teenagers of today, we've narrowed down a list of some of the greatest women in history.
1/20
Cleopatra
The ancient Egyptian queen and the nation's final pharaoh, Cleopatra, was one of the first female state leaders in history. She defended Egypt against the Roman Empire and spoke nine languages.
2/20
Queen Elizabeth I
Great Britain has seen their fair share of female monarchs: Queen Victoria, and the current queen, Elizabeth II, but the first was the "virgin queen" Elizabeth I. She ruled at a pivotal time in English history when she led England to victory against the Spanish Armada. She never married, which in her day and age, was pretty badass.
3/20
Mary Wollstonecraft
Mary Wollstonecraft was an early supporter of women's rights with her work, A Vindication of the Rights of Woman. She argued that women only appeared intellectually inferior to men at the time because they lacked access to education (duh). Don't confuse her with daughter Mary Shelley; whose is famous for an entirely different written work (ahem, Frankenstein).
4/20
Elizabeth Cady Stanton
Elizabeth Cady Stanton was instrumental in getting some serious momentum going for the women's rights movement back in 1848, as a planner of the first women's rights convention in Seneca Falls, New York. Her work, the Declaration of Sentiments, was an "updated" version of the Declaration of Independence that demanded equal treatment for women.
5/20
Susan B. Anthony
One of the most influential figures in the women's rights movement in the United States was Susan B. Anthony. A founder of the National Women's Suffrage Association, she published a weekly journal, The Revolution, that advocated for equal rights for both women and African Americans. Her work didn't stop at the written word: She toured around the nation promoting equal rights.
6/20
Elizabeth Blackwell
In the late 1800's, professions for women rarely existed outside of a domestic sphere. Elizabeth Blackwell, the first female doctor, was one of the first to challenge this norm.
7/20
Emmeline Pankhurst
English suffragette Emmeline Pankhurst had some intense tactics to insure that the vote for women was granted, including hunger strikes, chaining herself to rails and even violence. While her methods were controversial, no one can argue that she had a tremendous impact on the women's suffrage movement. Sadly, she died just three weeks before the vote was given to British women over the age of 21.
8/20
Florence Nightingale
Before Florence Nightingale, things were a lot different for nurses. Thanks to her work in the Crimean War, not only were conditions vastly improved for wounded soldiers, but also nurses gained more respect as medical professionals.
9/20
Coco Chanel
Prior to Coco Chanel's foray into fashion, women's clothes were much more restrictive and uncomfortable. Chanel's simple and casual designs changed that. Beyond transforming the culture of clothing for women forever, she was a savvy business woman who established a fashion house that still dominates the world of couture today.
10/20
Simone de Beauvoir
French writer, philosopher and activist Simone de Beauvoir penned one of the most influential books on feminism of the 20th century, The Second Sex. In The Second Sex, she argues about the social construct of feminism.
11/20
Betty Friedan
A disgruntled and unhappy housewife, Betty Friedan took to writing to express her displeasure about the status of women at the time, and thus, The Feminist Mystique was born. Her work to improve the lives of women didn't stop there. Friedan was the first President of NOW, the National Organization for Women, and went on to publish six more books. She was also an avid supporter of the failed Equal Rights Amendment.
12/20
Gloria Steinem
When you hear the word feminist, you think Gloria Steinem. The writer and activist dedicated her adult life towards advocating for women's rights. She also founded Ms. Magazine, a publication dedicated to feminism.
13/20
Billie Jean King
The 39-time Grand Slam title champion Billie Jean King is one of the greatest female tennis players to have ever lived. But she didn't just work hard on the court—King was also an avid supporter of equal pay for women.
14/20
Margaret Thatcher
Conservative politician Margaret Thatcher once said, "I don't think there will be a woman Prime Minister in my lifetime." Little did she know then that she would become the first female prime minister of Great Britain. Huzzah!
15/20
Benazir Bhutto
Former Pakistani Prime Minister Benazir Bhutto was the first woman to be elected to such a position in a Muslim country. Her impact while in office was huge: She changed the country's political landscape from dictatorship to democracy, as well as tirelessly advocating for social change.
16/20
Hillary Clinton
Hillary Clinton's political career may have started off as First Lady to her husband, President Clinton, but that was just beginning. Since he left office, she's served as a New York Senator, Secretary of State, as well as gotten the closest a woman ever has to securing a presidential nomination. And we're crossing our fingers for 2016...
17/20
Tegla Laroupe
Kenyan runner Tegla Laroupe has many claims to fame: She was the first African American woman to win the New York Marathon, she previously held the marathon record time for a woman (under three hours), as well as several world championships. She's used her fame for good by promoting peace and women's rights through the Tegla Laroupe Peace Foundation.
18/20
Madonna
Pop music icon Madonna is the world's best selling female artist—ever, and has a career that produced chart-topping hits for decades. She isn't afraid to tackle the tough topics in her music, and has proved that a woman's career in the music industry doesn't end when she turns 40.
19/20
Oprah Winfrey
Is there anything Oprah can't do? Talk show host, magazine editor, leader of the world's largest book club, network TV owner—not to mention her tendency to give away tokens of appreciation like (free!) cars. Without a doubt, she's one of the world's most influential figures, male or female.
20/20
Malala Yousafzai
She may be young, but Malala Yousafzai has already become a household name. The Pakistani teen stood up to the Taliban by writing a blog for the BBC (starting when she was just 11-years-old!) about conditions under their rule. The Taliban retaliated with an ambush shooting. Thankfully, Yousafzai survived and continues to fight for education for girls.
Celebrity news, beauty, fashion advice, and fascinating features, delivered straight to your inbox!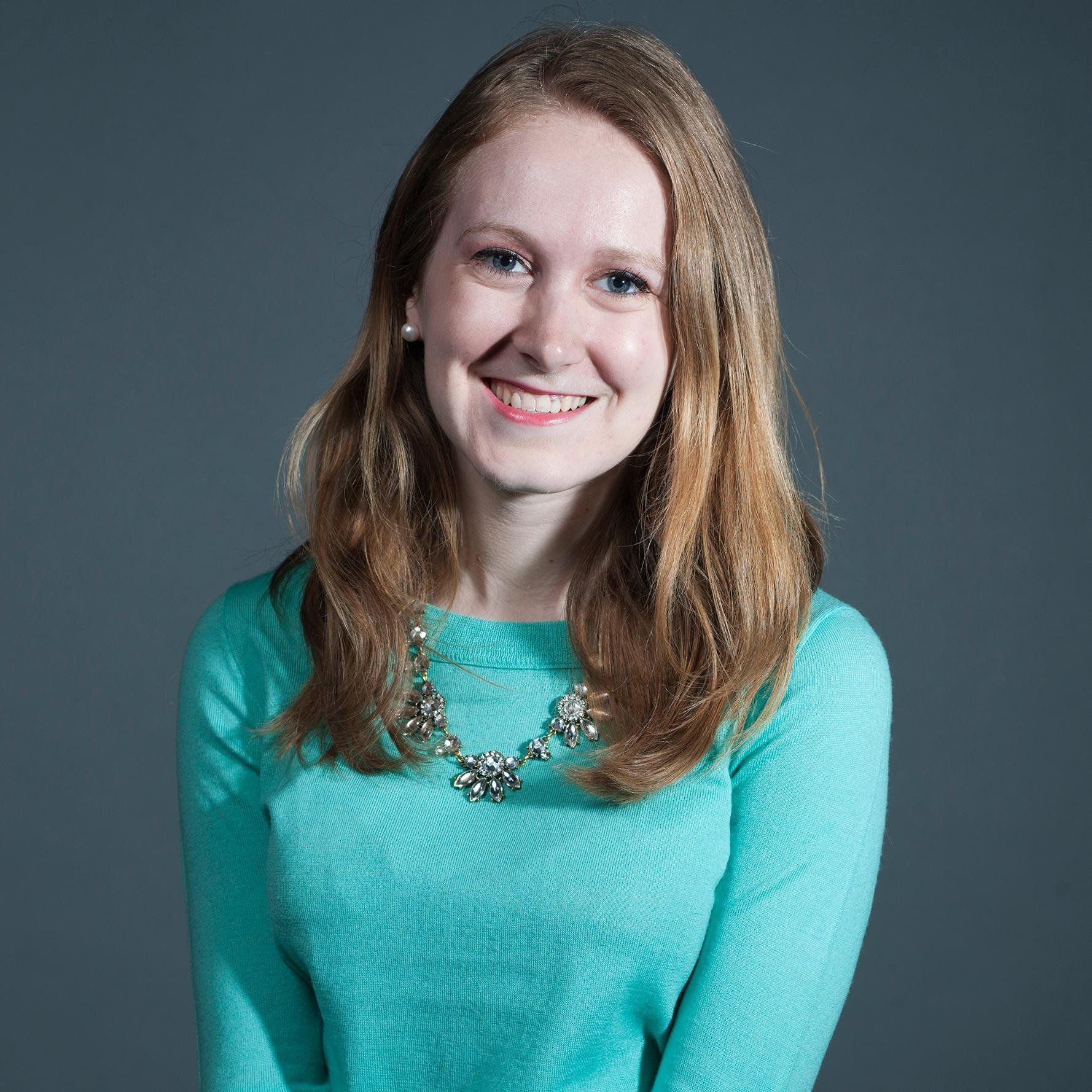 I'm an Associate Editor at the Business of Fashion, where I edit and write stories about the fashion and beauty industries. Previously, I was the brand editor at Adweek, where I was the lead editor for Adweek's brand and retail coverage. Before my switch to business journalism, I was a writer/reporter at PEOPLE.com, where I wrote news posts, galleries and articles for PEOPLE magazine's website. My work has been published on TheAtlantic.com, ELLE.com, MarieClaire.com, PEOPLE.com, GoodHousekeeping.com and in Every Day with Rachael Ray. It has been syndicated by Cosmopolitan.com, TIME.com, TravelandLeisure.com and GoodHousekeeping.com, among other publications. Previously, I've worked at VOGUE.com, ELLE.com, and MarieClaire.com.