The Right Amount of Time to Spend With a Partner
Our resident psychiatrist Dr. Samantha Boardman says alone time can actually make together time better.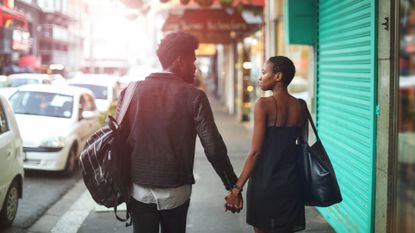 (Image credit: Petri Oeschger)
Q: Should I feel guilty I don't want to spend all my time with my partner?
There is a misperception that a good relationship means never being apart. A healthy relationship is not all-consuming. It's important to spend quality time with friends. In fact, research shows that having a strong social network outside of your romantic partnership is good for your relationship. One reason friendships are so important is that they can help you weather times when conflicts arise with your partner. Having that shoulder to lean on will enhance your connection. Friends don't just make life better, they make relationships happier.
Dr. Samantha Boardman is a clinical instructor in psychiatry and an assistant attending psychiatrist at Weil Cornell Medical College in New York and the the founder of positivepercription.com.
A version of this story appeared in the October 2018 issue of Marie Claire.