Do Men Actually Prefer Smaller Boobs?
Maura's male friends weigh in on whether size matters ... for breasts.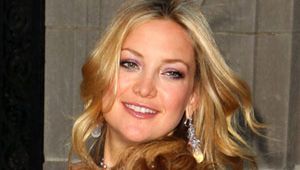 (Image credit: Archives)
Did you guys see the story in yesterday's New York Times about the latest trend — small breasts? According to the article, it's cool these days to have tiny tits. As Elisabeth Dale (née Squires), who wrote Boobs: A Guide to Your Girls, told the Times, there has been "a huge surge in Web sites and online retailers that specialize in smaller bra sizes in a very empowering way." (Check out evesappleslingerie.com, for example.) The Times writer goes on to say: "These days, it's not uncommon for women with modest busts to flaunt what little they've got with a deep V-neck cut or a halter top." She also notes that there are a number of Facebook groups peopled by flat-chested and small-breasted women who are proud of their barely-there mammaries.
(Along somewhat similar lines, The Daily Beast recently ran a story about all the celebrities who were so unhappy with the size of their boobs after they got implants that they decided to have them removed.)
I myself have B-cups only on very good days (i.e., days when I stuff some socks down there). These come in handy when I exercise, because they mostly stay put — though I prefer jogging with a sports bra, I could get away with just wearing a tight tank top. But I do often wish I had bigger boobs, because I think they'd make me look better in lots of outfits — particularly dresses and skirts with tight tops.
But the dudes I've dated seemed to think my A-sized boobs were A-okay. One guy said, for instance, "They fit pretty well in one hand — anything bigger would just be wasted."
Is there anything much better than that to be said on the topic? I don't think so.
Nonetheless, I asked a few of my male friends to weigh in on the question: Does size matter when it comes to breasts?
Friend No. 1: BIG BOOBS ARE MOSTLY VISUALLY APPEALING
"I've noticed that the greatest thing about bigger breasts is that they can make a woman look great. They're not bad to touch, either, but I do think the main appeal is aesthetic. That said, an attractive woman with smaller breasts can be hot, too."
Friend No. 2: SMALL TO NONEXISTENT BOOBS ARE BEST IN ALL RESPECTS
"I don't know how to explain this, but I like small to nonexistent breasts best to look at it, and to touch. I don't like big ones at all."
Friend No. 3: BIG BOOBS WILL PROBABLY SAG — AND THAT'S A TURNOFF
Similarly, another friend told me: "Since I want to get married someday — and to stay married — and to have a wife I want to f*ck 'til one of us dies — I do think about how any woman's breasts are going to age. And when I see breasts that are too big, I can't help but think about how much they're going to sag eventually. Maybe I am scarred from a hookup with a woman whose breasts were especially droopy. But this is what goes on in my brain."
Gents out there, feel free to weigh in on this topic.
And ladies: Do you like your small ones just fine? Or do you have big ones — and think women with smaller boobs have life much easier?