The Real Reason Maria Shriver Moved Out
Arnold Schwarzenegger's announcement of a 10-year-old love child was the real catalyst for the couple's split.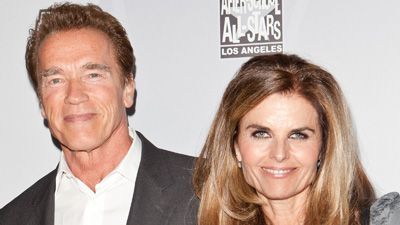 (Image credit: Chelsea Lauren/FilmMagic)
I'm not going to say I told you so … but Idid speculate that poor Maria Shriver might have walked out on Arnold because he was a womanizer.
Now comes the news that Schwarzenegger fathered a child with a woman who was a longtime member of the couple's household staff.
"After leaving the governor's office, I told my wife about this event, which occurred over a decade ago," Schwarzenegger said Monday night in a statement issued to The Los Angeles Times after the paper began questioning him about the incident. "I understand and deserve the feelings of anger and disappointment among my friends and family. There are no excuses and I take full responsibility for the hurt I have caused. I have apologized to Maria, my children, and my family. I am truly sorry."
Truly sorry. Full responsibility. And yet … who moved out of the couple's mansion when all of this came to light? Maria, not Arnie. A source told The Daily Beast, "She asked him to leave the house and he refused."
At least he seems to have done the right thing for the child, who was born before the Gov's first run for office, in 2003: Schwarzenegger has always provided financial support. How was he able to do that without Shriver finding out about it? "They always had separate bank accounts," The Daily Beast's source said. "They did not co-mingle their money ... Maria felt strongly that if she had her own money she could always walk out the door if something happened. But when you have separate bank accounts, it's very easy to keep secrets from one another."
The woman with whom Schwarzenegger had the affair retired in January, after twenty years of working for the couple.
What a week for male politicians and women employed in a domestic capacity. I have to wonder if Schwarzenegger's staffer enjoyed their affair or felt forced into it, and also how long it went on. It's interesting that she remained employed for nearly ten years after fathering a child by him.
And poor Maria. Happy couples are all alike, as Tolstoy might say — but, man, there are a lot of crazy things that go on in the lives of the unhappy ones.
Celebrity news, beauty, fashion advice, and fascinating features, delivered straight to your inbox!