When Desires Turn Addictive
At what point does your craving for sex cross the line?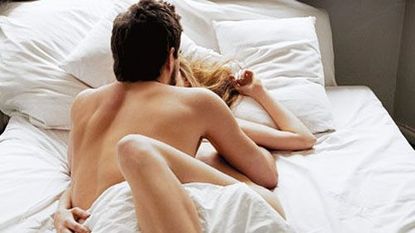 (Image credit: C. Steinhausen)
Marie Claire Newsletter
Celebrity news, beauty, fashion advice, and fascinating features, delivered straight to your inbox!
Thank you for signing up to Marie Claire. You will receive a verification email shortly.
There was a problem. Please refresh the page and try again.
There were a few months when I sometimes slept with three men in one day." So said Susan Cheever in her 1999 memoir, Note Found in a Bottle: My Life as a Drinker. So is Cheever - the thrice-married daughter of John Cheever, the alcoholic man of letters - a sex addict? In her new book, Desire: Where Sex Meets Addiction, the memoirist explores the depth and cost of her own dubious coping strategies.
MC: There is a lot of prurient interest in this book. Why did you write it? SC: I'm afraid some people are going to be disappointed because it isn't: "I slept with this one and I slept with that one." The book isn't a memoir about my sexual adventures; it's a search for answers to the question, Where does passion end and addiction begin?
MC: So where does it begin? SC: I thought I could just come up with an ironclad list of symptoms, but when I talked to experts, they mostly disagreed. But there is some consensus: There's obsession, there's never satiety, and there's always remorse. For me, the big thing is that you're always breaking a promise - for example, you promise yourself you're just going to have coffee with a man, then before you know it, you're in bed together.
MC: You've written about your alcoholism. Are you also a sex addict? SC: I definitely have an addictive personality.
MC: How is sex addiction different from alcoholism? SC: Our culture embraces sex addiction. If I drink too much or rack up credit-card debt or lose the rent in Vegas, that's bad. But if I have many lovers, that's good.
MC: Even for a woman? SC: Yes. If a woman is surrounded by lovers or if a woman has a lot of guys asking her out, that's considered wonderful. As a woman who's slept with a lot of men, I've always been complimented on my ability to attract men.
MC: Is there a cure for sex addiction? SC: I think 12-step programs really work, rehab really works, certain types of therapies and talking to other addicts really work. There are a lot of things that work - that isn't the problem. The problem is getting the addicts to say they're addicts. The problem is admitting it.
Do you agree with Cheever that there's such a thing as sex addiction?
Celebrity news, beauty, fashion advice, and fascinating features, delivered straight to your inbox!