A little background on Crocs first.
The YOU by crocs™ insole has Crocs' proprietary Croslite™ material to add extreme comfort to the entire foot bed with extra padding in pressure point areas such as the heel and ball-of-the-foot. Croslite™ technology combined with other natural, high-end materials creates YOU by crocs™ Soleful™ technology. It's hard to imagine having a comfortable, good looking three-inch heel, but dream no more.
Because of the Croslite™ material the insole warms and softens with body heat, molding to the unique contours of your feet. In addition, the high quality genuine materials on both the outside and the inside of our shoes add to the entire experience—comfort goes beyond what you stand on, it's also about what's next to your skin. YOU by crocs™ shoes are lightweight, which increases the comfort and allows you to wear them for extended periods of time.
Crocs Inc. introduced YOU by Croc ™ — the intersection of fashion and comfort. YOU by Crocs ™ is committed to finding ways to keep women looking great, but feeling even better. Our mission is to create a new shoe experience where both comfort and fashion are inseparable. We want women to identify with YOU by Crocs ™ shoes and make them a key item in the wardrobe and daily life. We care about your wellbeing—providing cushion with every step, while helping you walk with confidence knowing you look great, and can seamlessly transition from day to night. You are the reason we developed our shoes and the reason we named our shoes YOU—because it's all about you.
So here are three of their coolest looking styles to keep you comfortable, warm and dry this season.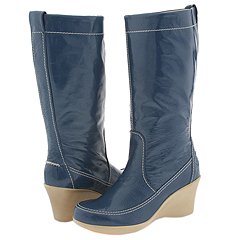 Definitely not "a croc". There are tons more styles and really great colors to pick from.