Prime Deal Days Are the Best Time to Invest in a New Blow Dryer
Make every day a good hair day.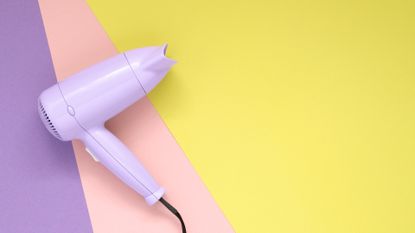 (Image credit: Getty Images Creative )
Brace yourselves—another Amazon Prime-like event is here. Meet Amazon Prime Big Deal Days. While there are lots of reasons to shop the discounts this October 10-11, I'm here to remind you about the amazing blow dryer deals currently happening. Blow dryers are possibly the only hot tool I haven't updated in the last few months, but I've found through testing here at the Marie Claire office that they can make the biggest difference in your hair routine.
It may feel like we just celebrated Amazon Prime Day in July, but the deals are back ahead of the Black Friday shopping madness. This is basically the best time to shop for yourself before you have to buy gifts for everyone else in your life—and what better way to treat yourself than with a fancy new hot tool that you can use for better hair days on a daily basis? Keep scrolling for all the information on the Prime Big Deals Days sale—like what it is and when it will be running—as well as deals on hair dryers and blow dryer brushes from top brands like Drybar, Eva NYC, and Hot Tools. Don't forget your heat protectant!
ghd Helios Hair Dryer (Was $279)
This is one of the best hair dryers bar none according to celebrity stylist Glen Ellis. "It is super powerful and has different heat settings to ensure the right temp for any hair type," he says. Plus, this luxe dryer has over 350 five-star reviews on Amazon. Reviewers love it because it's good for a variety of hair types and is easy to use.
Customer Review: "This is my first Amazon review but I just had to come back here to praise this blow dryer. I purchased it a couple months ago so I have had the opportunity to use it for a while. I have very thick, coarse hair which is so difficult to dry that even the best hair stylist can get overwhelmed dealing with it. This blow dryer not only cuts down on drying time but it gives me the smoothest finish. I barely need to flatiron afterwards. I am so happy I bought it. If you have hair like mine and you've been using cheaper drug store blow dryers because you couldn't imagine spending this much on a hair appliance (like me), give it a shot. It's worth every penny." — Amazon
Drybar The Double Shot Oval Blow-Dryer (Was $154)
"I own this blow dryer brush and have used it for years, no matter my haircut. It's the perfect tool for when I want to add a subtle bounce and curl to my hair or to just add volume at the root when I want a higher-impact look. The device is bigger than some other options but I don't find it uncomfortable to hold, nor do I think that it gets too heavy in my hand as I use it." — Julia Marzovilla, E-Commerce Editor.
EVA·NYC
Eva NYC Mini Healthy Heat Pro-Power Dryer (Was $40)
Going somewhere? Shop this mini dryer from Eva NYC for 40 percent off. You can now buy it for just $24. The tourmaline-infused ceramic parts fight frizz from the inside out and the lightweight body of the dryer makes it perfect for storing in an overnight or weekender bag.
Customer Review: "Great little hairdryer & travel bag. Only 1 temperature setting & 2 speeds but works well. I have long thick hair but with directional & diffuser attachments it's not an issue. Good power & heat. A good buy" — Amazon
Moroccanoil
Moroccanoil Smart Styling Infrared Hair Dryer (Was $190)
This sleek white dryer from Moroccanoil is currently discounted by 20 percent in the sale right now, bringing the price down to $152. Reviewers say that it's lightweight and works quickly even if you have thicker or coarse hair. It's equipped with well thought-out features like a nine-foot cord and a lightweight build.
HOT TOOLS
HOT TOOLS Pro Artist Tourmaline 2000 Turbo Hair Dryer (Was $71)
This purple and black dryer from cult-favorite brand Hot Tools is currently on sale for 30 percent off. Ion technology fights frizz and the super-powerful air flow technology dries hair in less time, meaning less heat damage. The addition of a cold-shot button also means that you can set your styles in place so that they last longer.
Customer Review: "The Good: Ionic feature is saving my damaged, brittle hair. Love, love the low heat setting. It's more 'cool' without having to keep your thumb on the cool shot button. Something I've been looking for and haven't found til now. Not especially loud. Has a long cord. Nice color.The Not Great: A bit on the heavy side. Large. But it's functionality is so good, I can't get past that stuff." — Amazon
REVLON
REVLON One-Step Volumizer Enhanced 1.0 Hair Dryer and Hot Air Brush (Was $47)
This best-selling under-$50 blow dryer brush from Revlon is 30 percent off right now, bringing the price down to just $33. Over 26,000 five-star reviews don't lie—this viral product has earned its stripes as a beauty routine staple. Reviewers recommend only using this brush when your hair is roughly 90 percent dry as to avoid damage from the heat exposure, but it's great for adding volume and shine.
Customer Review: "I have thick but fine, wavy hair that is extremely heat sensitive. I have no skill with a blow dryer and brush, I always ended up with either a bush or everything just hanging limp, and out of patience because it took so long. Hair products just weigh my hair down and it looks greasy or flat. This dryer is perfect for my hair! I don't need the heat, on my damp hair the cool setting is perfect, just enough pull in the bristles of the brush to hold my hair and plenty of air volume to dry and shape it. Because I only have to hold this one tool even my clumsy self can do it! I could probably go to the low setting also, but I had better air volume on cool and that meant no frizz! I have been wanting to let my hair grow long again (it is chin length with bangs), and with this dryer I really believe I can let it grow and be able to style it too! I was a little put off by the size of the barrel ( even 2.4 inches looked huge to me), but it works just fine. I am finally impressed by a hair tool!" — Amazon
Shark FlexStyle Air Drying & Styling System with Wide Tooth Comb and Non-Slip Clips
The Shark FlexStyle is proof that you get what you pay for. This massive kit includes everything you need to get the perfect blowout look (that lasts) at home. It comes with seven different styling attachments plus a set of clips so your look can dry and set. With over 1,500 five-star reviews, this lightweight and agile little device is a cult-favorite winner.
Customer Review: "I should mention that I am not a hair person. I don't know all the fancy ways to do my hair. But what I do know is that I love this product so far. I immediately washed my hair when I received it so I could try it asap. I have wavy hair and I've been blow drying and flat ironing it for years because I prefer it flat. My hair was straight from just the blow dryer! I was able to use one of the brushes for some volume and I'm in love." — Amazon
Dyson Supersonic™ Origin Hair Dryer (Was $400)
What's there to say about the Dyson that hasn't already been said? This best-in-class tool is now on sale for $300 (a rare occasion, to say the least), so you can get a professional-grade look in the comfort of your bathroom and in less time. While there is a bit of a learning curve, it gives you great-looking hair without much effort once you master the technique.
Customer Review: "I put off buying this hairdryer for years because of the price and because I have never had luck with hair products that reduce frizz and create silky hair for me. I live in a high-humidity city, so controlling my hair is a losing battle. It dries hair fast. After the first usage, my hair was smoother and silkier. I forgot to put on my product, but it was still mostly straight (I still have those shorter, unmanageable hairs). And it stayed straight for the entire day and next day. I can't wait to use the attachments, but I love the narrow piece so much that I don't want to stop. Can't recommend enough." — Amazon
REVLON Turbo Hair Dryer (Was $25)
Considering this dryer from Revlon was $25 before the discount, it's a pretty great deal at just shy of $20 after they took place. It promises to cut drying by 50 percent and has three speed settings and two heat settings.
Customer Review: "I have super curly hair and most blow dryers either dry my hair out or leave it frizzy but this one was great. My hair was soft after drying and didn't feel like it was going to break off. I still had curls and no frizz." — Amazon
RUSK Engineering W8less Professional 2000 Watt Dryer (Was $85)
This dryer from RUSK promises hair-salon quality in the safety of your bathroom. Now going for 15 percent off, it has seven heat and speed settings and a nine-foot chord. Plus, this white one comes with a diffuser attachment, too.
Customer Review: "I love this dryer!! It dries my hair quickly, it's lightweight, and it's quieter than my last one. The only slight negative is the cool setting and cool shot button don't get the air quite as cool as my former dryer." — Amazon
Wavytalk Professional Ionic Hair Dryer Blow Dryer with Diffuser and Concentrator for Curly Hair (Was $55)
This dryer is specially designed for those with thick or wavy hair. It comes with three attachments—a diffuser, a concentrator, and a wide-toothed comb—for a variety of styling opportunities. Reviewers who have wavy hair say that it cuts styling time and that they've noticed a reduction in the amount of frizz in their hair after using it.
Customer Review: "I love this hair dryer. I have super thick hair with a lot of natural wave. The drying time is amazing and the shine is great. The multiple settings are super helpful, too. The dryer is extremely light weight also." — Amazon
CONFU Professional Hair Dryer, Compact Blow Dryer (Was $46)
This is one of the best-selling hair dryers on Amazon and has racked up over 2,500 five star reviews. For reference, there's only 3,200 reviews in total, so it's adored by nearly everyone who buys it. It has three heat and two speed settings, has a swivel chord that won't get tangled as you style, and comes with three attachments.
Customer Review: "Not only is the hair dryer powerful and heats up quickly. I have been looking for a while for a hair dryer and I kept coming back to this one and I'm glad I did. The attachments are easy to change and you can change them without burning your hands, if that makes sense. It's a little heavy but I don't care, that's how wonderful this hair dryer is. It has a cool shot button, hanging attachment and a cord that twists. I just love how you can hang it up, very convenient. It makes my curls a nice beachy waves and that's what I was looking for! Also I had a nice surprise it also came with a blowout brush and comb! How great is that. Don't hesitate just buy it. You will not be disappointed. I hope this review helps others with purchasing this gorgeous dryer, well it is pretty with the colors of the dryer." — Amazon
INFINITIPRO BY CONAIR 1875 Watt Lightweight AC Motor Styling Tool/Hair Dryer; Rose Gold (Was $50)
If you want a tool that lasts (so that you don't need to keep buying hair dryers every time they go on sale), this dryer from CONAIR guarantees that it will keep working for three times longer than other dryers on the market.
Customer Review: "This dryer does not feel hot, but it definitely dries your hair faster and better than any dryer I've had before. It's also pretty." — Amazon
REVLON One-Step Hair Dryer and Styler (Was $50)
If you love Revlon's blow dryer brushes, you're going to love this styler from the brand, too. The paddle-shaped brush is designed to detangle and smooth your hair as it dries. While I wouldn't use this on sopping wet hair (heat damage is real!), it's a great tool to keep on hand for when your hair has air-dried and needs to be styled.
Customer Review: "I love it, pretty much all my life I have been having trouble getting my hair all the way dry or it not being as straight as I would like it to be, but with this product my roots where dry my hair came out straight and it didn't take very long. I would buy it again and even recommend it to others." — Amazon
INFINITIPRO by CONAIR Hair Dryer (Was $43)
This bright orange dryer comes with a round brush, so it's basically an under-$50 at-home blowout kit. It has over 27,000 five-star reviews on Amazon, many of which say that it's a game-changer in their routines. While some people say it can get too hot, it's easy to change settings and lightweight,
Customer Review: "Hair dryers do make a difference! I have fine short hair and this helps keep static out, soften, and pump up my hair. Works very well, love the optional settings, sleek look, I highly recommend!" — Amazon
What Are Prime Big Deal Days?
The Amazon Prime Deal Days sale is a members-only sale for those with an Amazon Prime account. Based on how the regular Amazon Prime Day sale went over the summer, discounts will vary from category to category and there will be hundreds of daily deals that will take place.
When Are Prime Big Deal Days?
Prime Big Deals Day will be taking place on October 10 and 11. This is similar to Prime's Black Friday Early Access sale from 2022, which occurred on October 11 and 12.
Marie Claire email subscribers get intel on fashion and beauty trends, hot-off-the-press celebrity news, and more. Sign up here.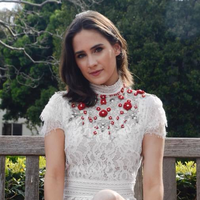 Julia Marzovilla is the E-Commerce Editor at Marie Claire, where she covers everything from the latest beauty and fashion launches and sales to celebrity outfits and news. She also creates shopping guides that span every vertical on the site. Prior to joining the Marie Claire team, she contributed similar shopping stories to sites such as Bustle, InStyle, The Zoe Report, Who What Wear, and STYLECASTER. In her spare time, Julia can be found creating shopping guides for all of her friends, spending too much money on yet another pair of black boots, and cooking in her far-too-small kitchen.