101 Lazy Girl Makeover Tips
Little changes; big results.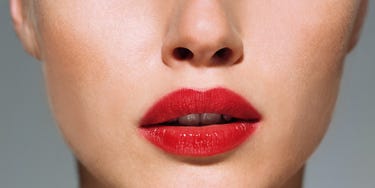 These are the best new tips and tricks for shortcut ways to score flawless hair, skin, and makeup.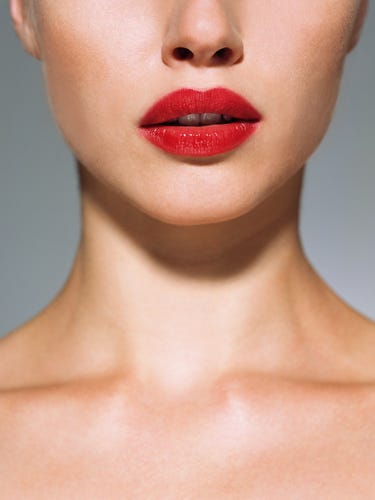 Ring Around the Collar
"To create the illusion of a more sculpted shoulder and neck area, shade and blend bronzer into the hollows of the collar bones," explains makeup artist Marissa Nemes, who works with Victoria's Secret Angel Candice Swanepoel. "Then, take a translucent, illuminating powder and apply it directly to the ridges of your decollete to make it stand out. This trick will slim out the top part of your body in less than two minutes!"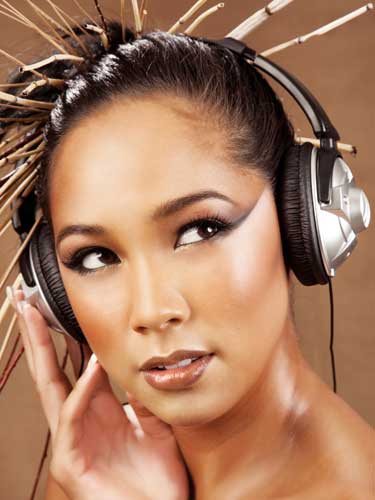 Bronze Beauties
"If you need definition and color, use cream bronzer to highlight your eyes, lips, and cheeks," advises celebrity makeup artist Tina Turnbow, whose client roster includes celebs like Mary Louise Parker and Natalie Portman.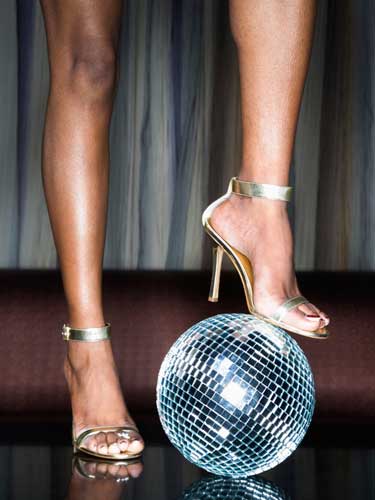 Shin-y Star
"When wearing short skirts, add a little highlighter up the center of each leg to contour," suggests Meredith Baraf, a Victoria's Secret makeup artist who regularly works with Adriana Lima. "This trick reflects light to the middle of the leg and recedes over the outer leg, making your gams look leaner and longer."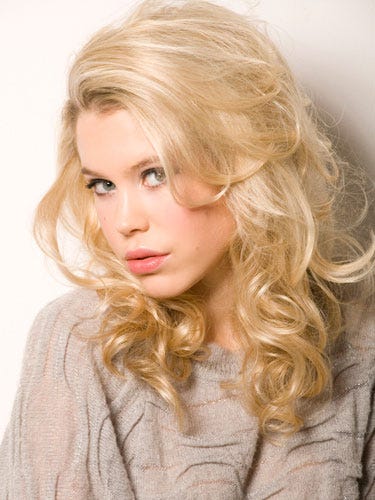 Quick Texture
"Use a large-barreled curling iron to add bounce to straight hair," advises Redken Creative Consultant, Guido. "Keep the tong open and wrap small sections of hair around the iron, leaving the ends out. Do this in random pieces throughout your hair, all around your head. The rougher it looks the better—then tousle the curls out with your fingers."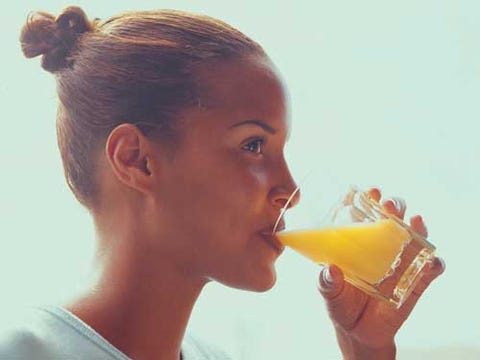 Bunny Honey
The perfect fix-all for limp or frizzy hair? "Wear it up in a tight, high, ballerina bun," advises Instyler spokesperson and celebrity hairstylist Dean Banowetz. "This look is super and really shows off bone structure, too."
Slim Gyms
"When rocking shape wear, always make sure you buy the correct size," warns Spanx founder Sarah Blakely. "If you're in the right fit, your shaper shouldn't roll, ride, or pinch. Sometimes women think that sizing down drastically will give them extra slimming compression, but it often sacrifices fit and comfort."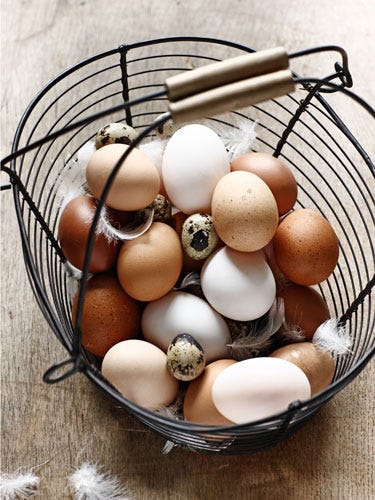 Eggs-Cellent
"When my hair feels frazzled, I throw two egg yolks—they're packed with lecithin—on my head, and top it with a handful of purifying shampoo. If I leave the mix on for 20 minutes, rinse and dry, I end up with dazzling shine," explains Marcia Kilgore, founder of Bliss, Fit Flops, and Soap & Glory.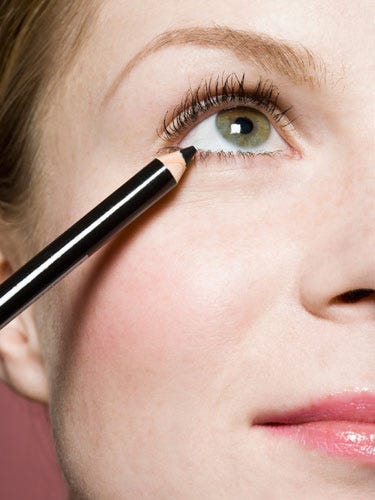 Smoky Bare
"For a quick, red-carpet ready smoky eye, apply your dramatic makeup in phases," explains Pati Dubroff, Clarins Celebrity Beauty Artist and makeup maven to the likes of Charlize Theron and Eva Mendes. "As you line your upper lash line, smudge the line with your finger, blink repeatedly, then blend. Keep blending and applying additional layers of pencil until you get the density of smoke you want or you run out of time."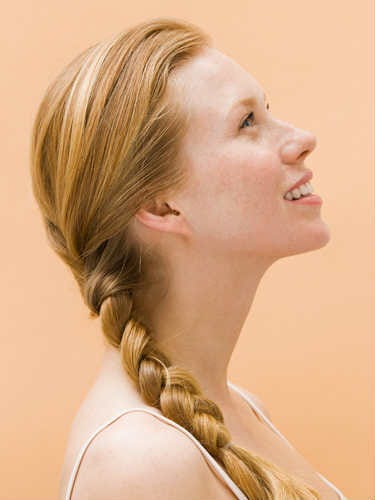 Simple Solutions
"For a red-carpet worthy style in less than five minutes, rake a leave-in cream through strands and part to one side," explains Dove Celebrity Stylist Mark Townsend (Lea Michele and Jennifer Lawrence are fans). "Then, pull your hair into a low braid, and tuck and pin the ends beneath the base. Finish with extra-hold hairspray to prevent wispies."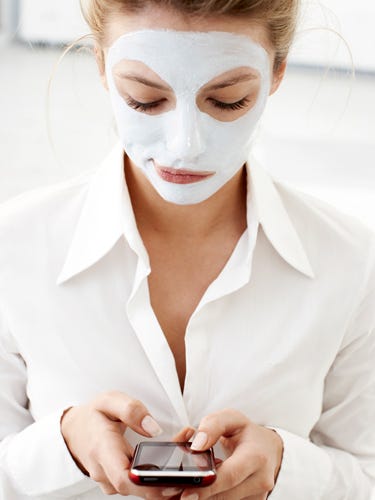 Masking Stake
"Before a presentation or date, I always like to use a hydrating mask for 5-10 minutes for the antioxidant benefits," says Beauty.com Luxury Skincare and Fragrance Category Manager, Suzy Lang. "You can also use this time to check up on emails."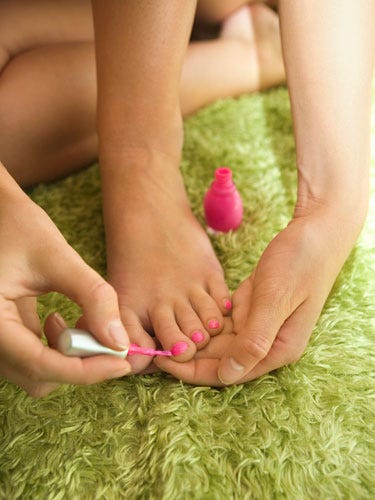 Mani Makeover
"Last minute mani's and pedi's can be a gamble, but Liquid Palisade makes it foolproof," notes Vanessa Kuykendall, Beauty.com's Category Manager for Makeup, Hair Care, and Accessories. "Just brush the serum around the edges of the nail, like you would apply painters' tape, then apply polish to your nails like normal. Peel it off when your tips are dry, and you're good to go!"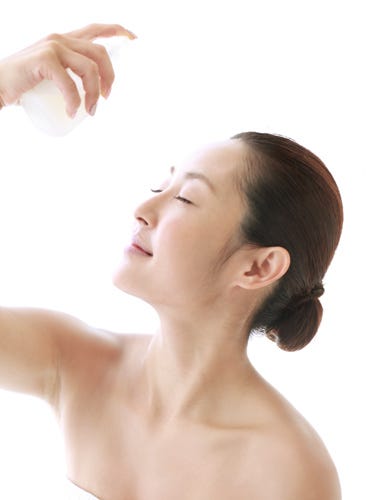 Mist a Lot
"To improve skin's dryness within seconds, use a hydrating spray for instant nourishment," advises Lisa Vela, lead aesthetician at NYC's AmorePacific Spa. "It will revive the look of tired mugs, plus you don't need to fuss about looking in the mirror. This is an especially great trick for the plane."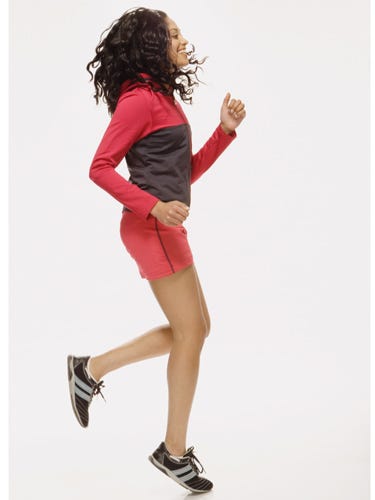 Cardio Cuties
Have five minutes to spare before going out? "Do 500 jogs in place for five minutes," recommends celebrity personal trainer Terri Walsh. "It will give your face and skin an overall, healthy glow without getting you sweaty."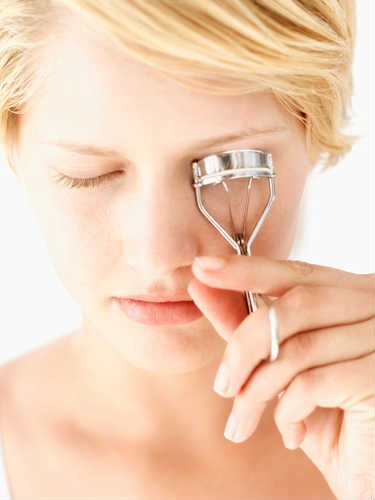 Curly Cues
"Always, always, always curl your lashes to widen the appearance of your eyes," says Lori Talyor, lead makeup artist for Smashbox, whose clients include Kerry Washington and Rosario Dawson.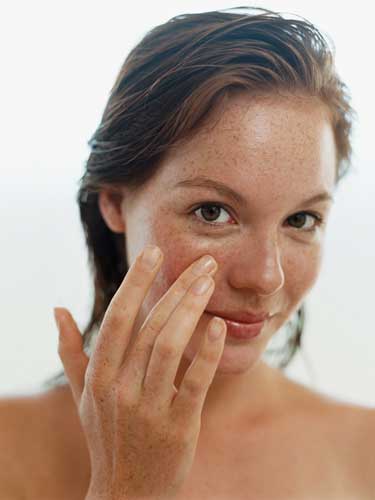 C the Benefits
"If discoloration or pigmentation issues are a concern, use a Vitamin C serum to instantly give your mug an all-day glow," says Victoria's Secret makeup artist Sarah Maxwell. "You can use it on its own or under an illuminator."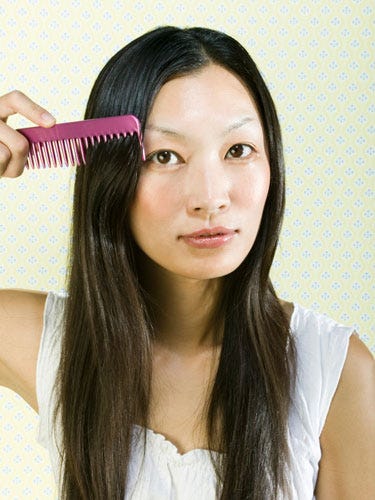 Parting Ways
The best 10-second makeover tip for your mane? "Change your part," says Aussie Celebrity Hairstylist Sarah Potempa, who works with stars like Faith Hill. "When you get out of the shower, create your new part and blow-dry your strands in that direction to retrain your locks."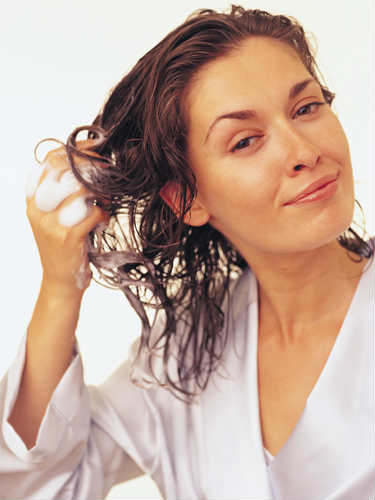 City Mousse
"Put mousse in your hair no matter what," advises Mizu Salon hairstylist Dominick Pucciarello. "It will always make your strands look and feel fuller and sexier. Plus, it helps tame unruly ends."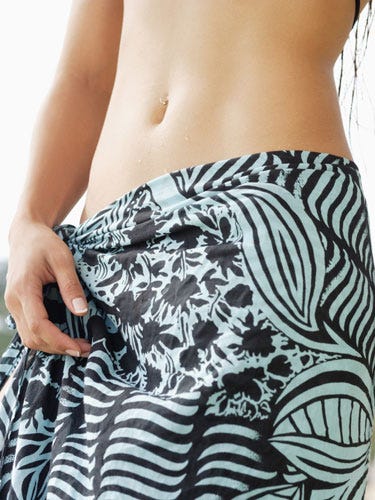 Abs-olutely Fabulous
"Fake it 'til you make it when it comes to instant abs!" says Lauren Cosenza who works with Victoria's Secret Angel Lindsay Ellington. "Add an extra shot of tinted body spray to contour stomach muscles."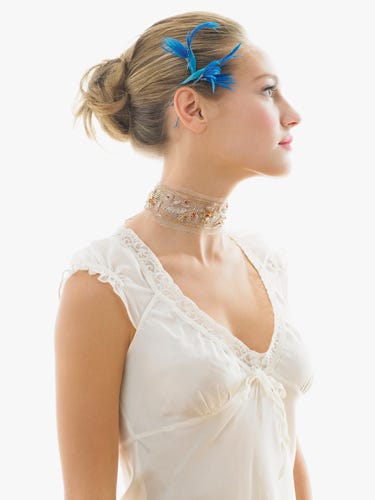 Peek-a-Boo Points
"Add an accent, like feathers or a tiny braid, to your typical hairstyle for an instant upgrade," says Banowetz.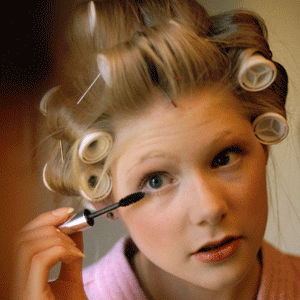 Red-Carpet Ready
"For gorgeous, full hair in no time, set your strands in hot rollers for 15 minutes, and brush out the waves when done—it's a no-fail approach to volume," Townsend recommends.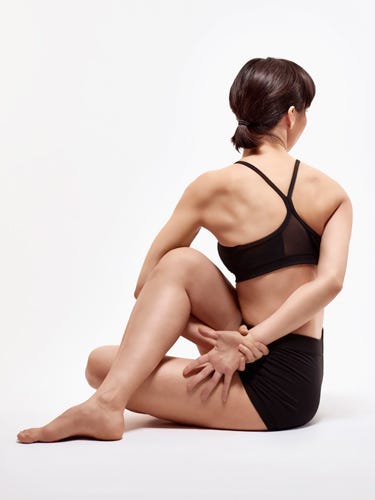 Twisted Sister
"An easy way to detox icky-feeling organs is do some seated yoga twists," suggests Walsh. "Cross one leg over the other and reach around your knee with the opposite arm, thereby turning your body. To deepen the twist, clasp arms and pull in your navel. Maintain this position for two minutes before repeating on the other side. This will stimulate circulation and promote the release of toxins."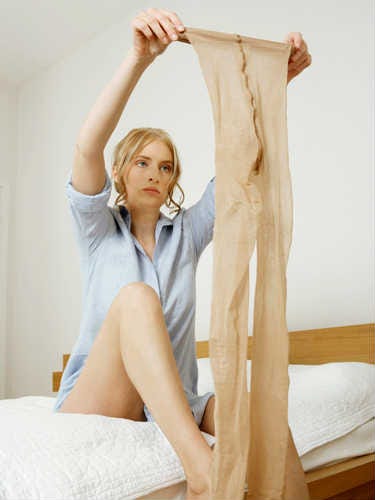 Step Up
"For the right placement and ease of entry, step into shape wear, including camis, strapless slips, and body suits," advises Blakely.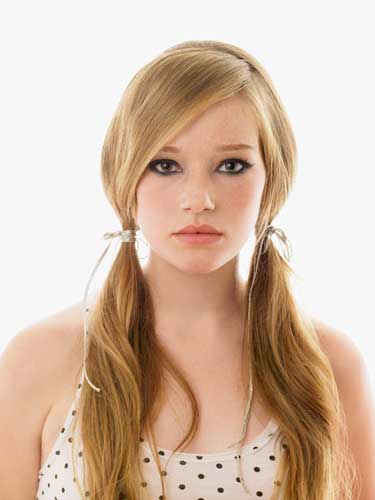 Pencil It In
"If you're using a smudgey eye pencil, apply it first with your finger to make a quick smoky eye, then use the point to line the inner rim of the lid," adds Turnbow.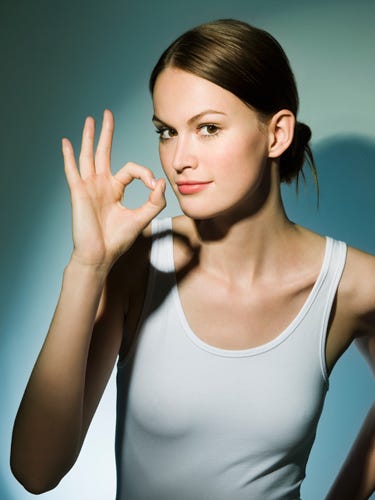 Easy Bend
"To add texture to just-washed hair, towel dry it roughly," explains Guido. "Then, add a small amount of light-hold hairspray once it's completely dry. Pull strands back into a ponytail, twist it into a bun, and clip the knot into place with large U-pins. Let the bun set for 15 minutes, then remove the pins, and shake out your hair for added body allover."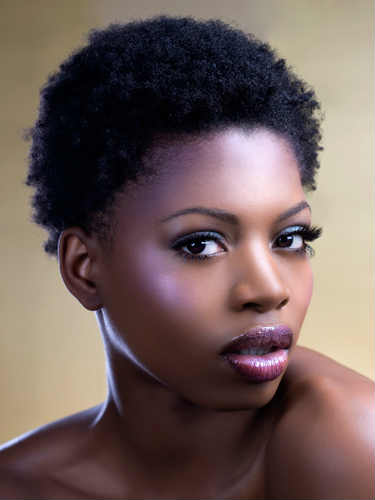 Time Saver
Forgot your luminzer but need to emphasize your killer cheekbones? "Use a pearly white eye shadow to double-duty as highlighter in a pinch," Turnbow says.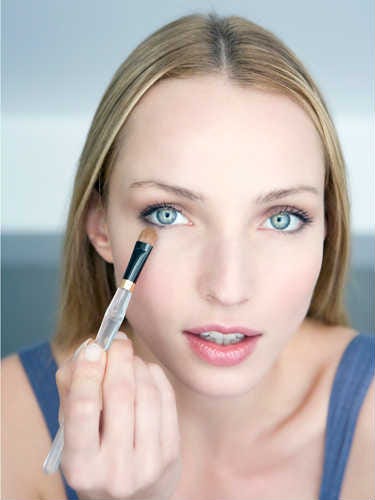 Crease and Desist
"Creases can appear on lids if you have oily skin or if you use cream eye shadows," explains Baraf. "I like to use eye primers to create a stay-put base for all lid colors, dark or pastel."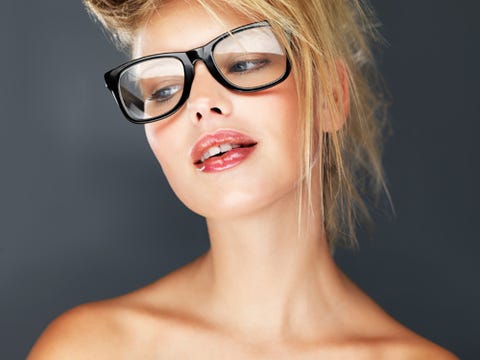 Face Time
"If all this fails, and you need to get ready in a flash, rely on style over skin," notes Kilgore. "Try thick-rimmed glasses, sexy neutral lipstick, a turtleneck, and a messy ponytail or top-knot."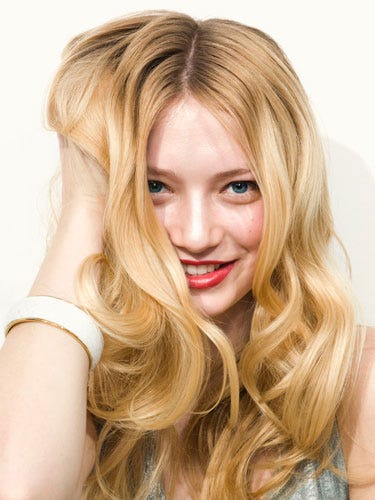 Va-Va-Volume
"For touchable hold, spritz a flat hair brush with hairspray before taming strands," says Townsend. "This will evenly distribute product and allow you to add volume with your fingers."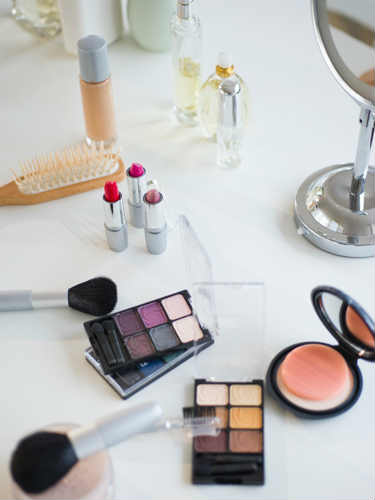 Play Makeup Artist
"Never apply eye shadow directly from the container," Taylor warns. "Always tap or smear it on your hand first to warm it up and ensure better blending and building of color."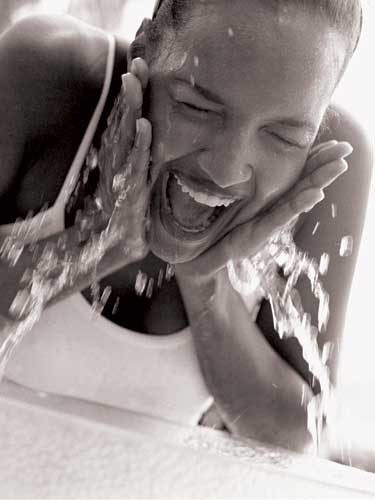 Rinse Cycle
The best tip for making your face look fresh after a sleepless night? "Soak a washcloth in very warm water, press it against your skin, and give your face a good scrub," explains Kilgore. "Then, rinse, and splash your face with ice-cold water. Your capillaries will respond to the changes in heat, which will stimulate lymph vessels and blood flow for better depuffing."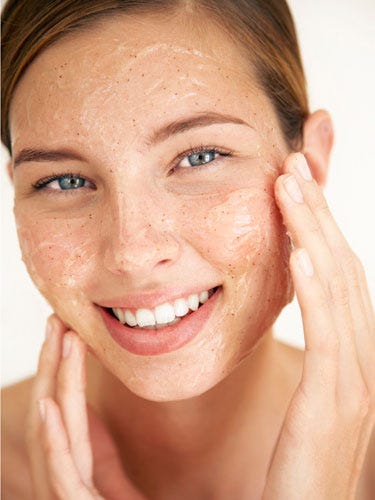 Mutli-Task!
"Treat lackluster skin in a flash by using a gentle exfoliating wash when you wake up in the morning," says Vela. "Look for ones with plant-based enzymes that work to eliminate debris and toxins while also restoring pH balance and preventing acne."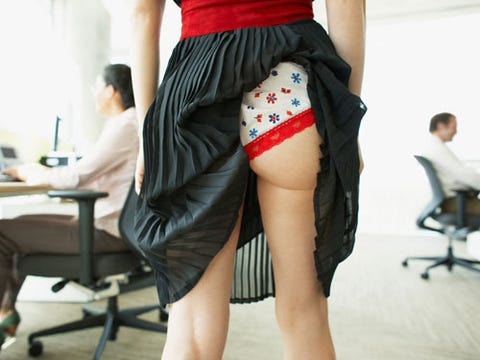 Bumpy Road
"To eliminate the dreaded cottage cheese effect, opt for a shaper that gives you the most coverage on your thighs, hips, and rear," Blakely says. "If you are looking for extra thigh-slimming power, choose a shaper that hits below the hips as opposed to a boy short style because it offers more compression."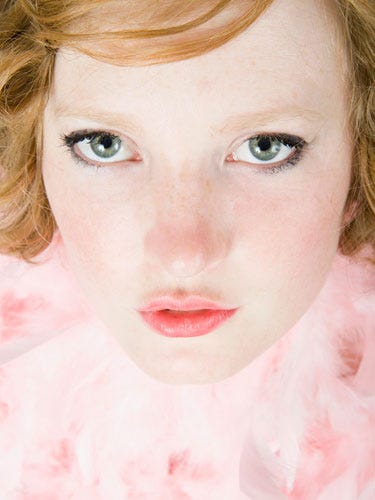 Deathly Salllows
"We all get a little sallow from time to time," explains Nemes. "To brighten and balance out your skin, start off your morning beauty routine with a moisturizer or serum that has pink light-reflecting particles in it. The pink cancels out yellow undertones."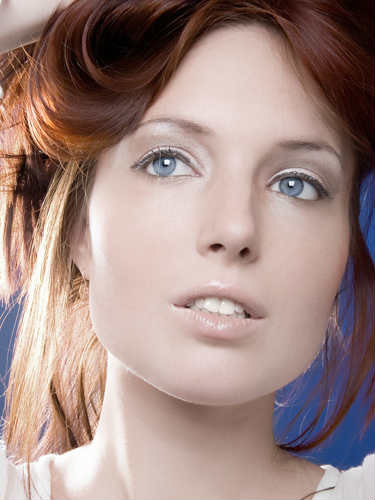 Nudists
The least expensive way to try the nude lip trend? "Tap a bit of concealer or foundation on you pout for a quick nude lip," suggests Turnbow.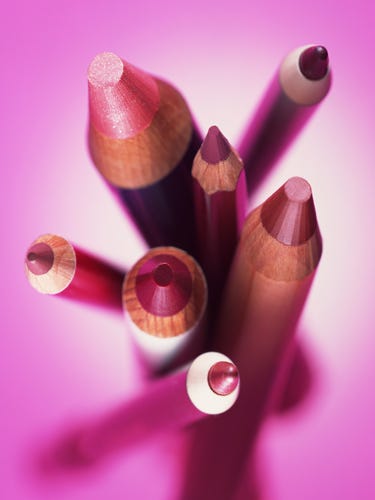 Tawn Stars
Want to invest in one do-all makeup product? "Taupe lip- and eye liners can be used to add definition to the eyes, lips, and brows," explains Turnbow.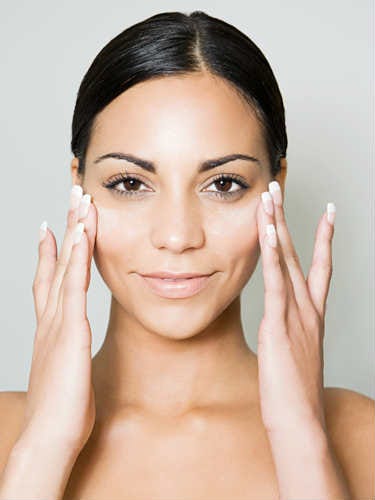 BB Guns
"Join the latest Asian skin-care craze and invest in a good BB cream," recommends Vela. "It's essentially makeup with regenerating properties, and they work to provide coverage for dark spots and blemishes while improving skin functioning and evening out discoloration."
Blushing Beauty
"To give a lift to your face, apply blush higher on the cheekbones, instead of on the apples," adds Taylor. "This draws attention up to the eye, as opposed to the neck- and jawline."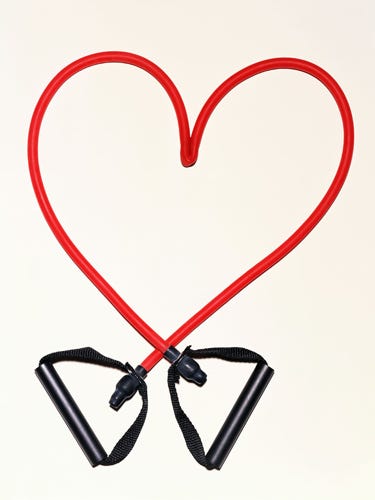 Saddlebag Savoir
Feeling hippy in your jeggings? "Try a resistance band step touch," claims Walsh. "Loop a resistance band around your ankles and stretch the band to the side in a step-touch motion. Continue doing this on both sides and maintain this activity for five minutes. Putting on your favorite music helps, and your hip and saddlebag areas will appear tighter and smoother instantly."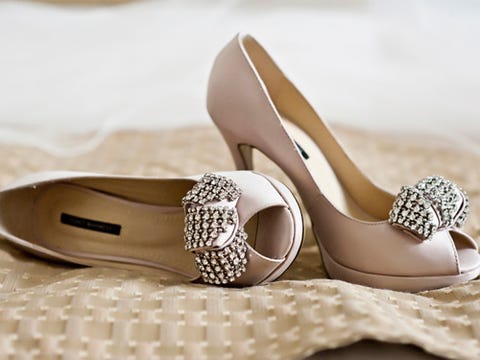 Skin-ny Stems
Calling all petites! "If you've got shorter legs, wear skin-toned shoes," advises Kilgore. "They don't cut your legs off at the ankle, which gives you another couple of inches, visually."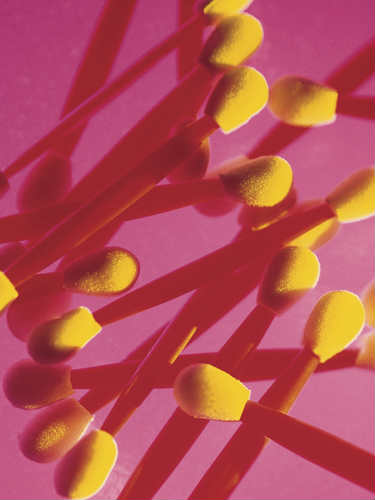 Wet Your Appetite
Get the most out of your products by using them like makeup artists. "I like to wet eyeshadow to get more exact lines around the eyes," notes Turnbow.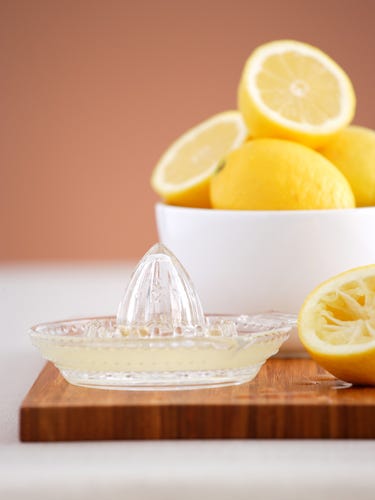 The Lemon Law
To block blackheads, exfoliate your mug around twice a week, depending on your skin type. "You can pump up your wash by squirting a little lemon juice into your favorite scrub to boost its natural brightening power and exfoliating action," says Kilgore. "Lemon juice contains citric acid which dissolves the glue that keeps dead cells stuck to your skin."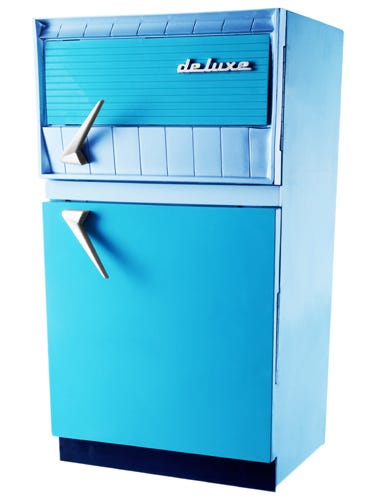 Fridge Finds
"I like to keep masques in the refrigerator as a quick de-puffing treatment for the eyes," adds Lang. "The botanical extracts naturally calm skin, and the extra cooling sensation feels luxurious!"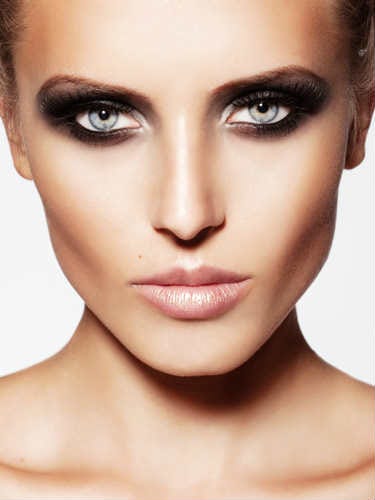 Smoke Damage
"Anytime you're doing something with dramatic eye makeup that involves darker shadows, focus on your eye look first," advises Taylor. "This saves you clean-up time as well as prevents the likelihood of ending up with raccoon eyes."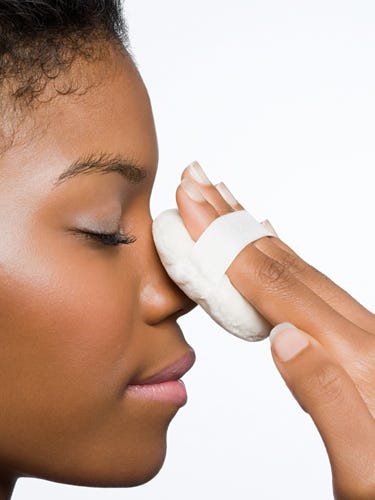 Oil Spill
"If your skin is on the oilier side, be sure to use an oil-free moisturizer and slather the shiniest parts of your face—usually the T-zone area—with a mattifying primer and powder," explains Taylor.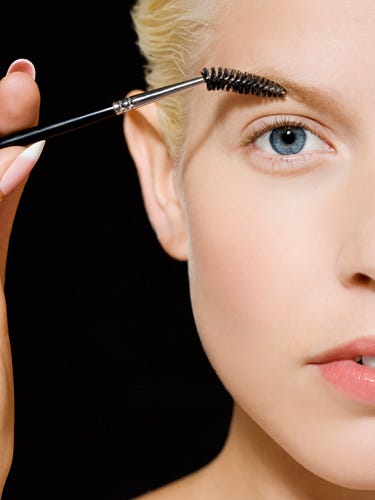 Brow Beats
"After you apply mascara, wipe the wand and brush your eyebrows," says Turnbow. "This trick will add a touch of pigment while ensuring that all hairs will stay in place."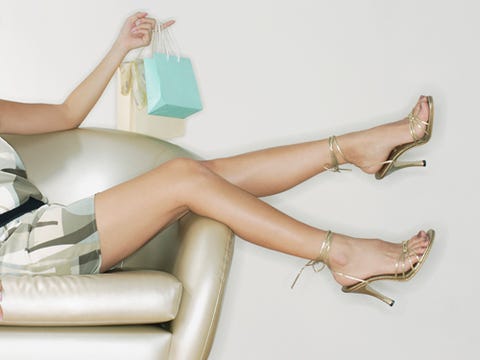 Legs for Miles
"If you don't already do pilates, mix together moisturizer, liquid body bronzer, and liquid illuminator," says Nemes. "Then, apply the concoction all over your legs from the thigh down to your toe cleavage. This blend will improve skin texture, smooth out imperfections, and attract light to the legs."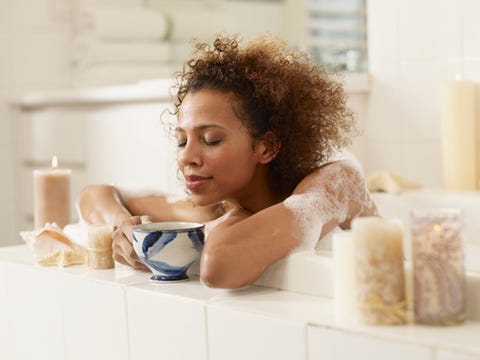 Tea Time
"Take two minutes every day and enjoy a cup of hot green tea," Vela suggests. "Research shows that green tea extract is naturally rich in antioxidants, which helps protect the body from free radicals and prevent a number of major diseases."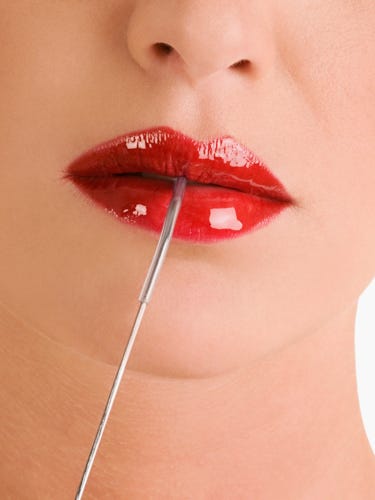 Gloss-ip Girls
"To avoid lips looking wet or overly glossy, apply lip gloss to the center of your pout and work your way out from there," Taylor says.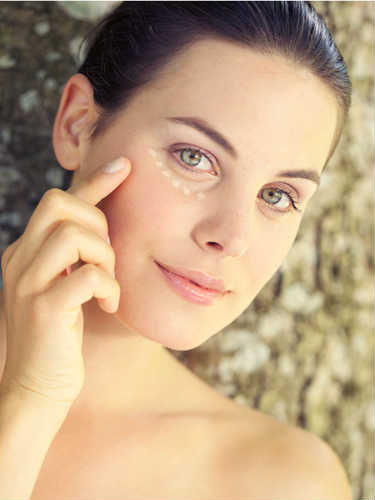 Eye Spies
"When applying under-eye concealer, focus on the deepest blue tones beneath your sockets," advises Dubroff. "If you have puffy eyes, apply concealer under the half-moon area and blend down, not up. If you put apply makeup to the puffiest part, it'll just make that section stand out."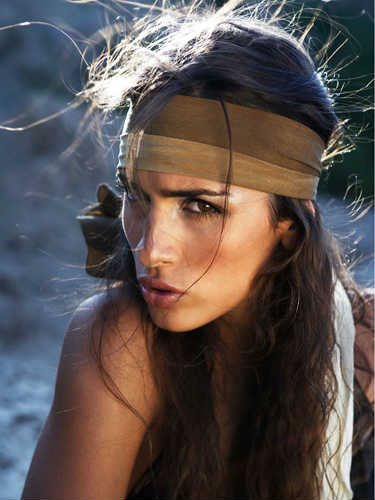 Head Games
"You can wear headbands in any number of ways, but always back-comb your crown with a narrow-tooth comb to add glam volume," notes Banowetz. "This will elongate the line of your head and balance out bigger facial features."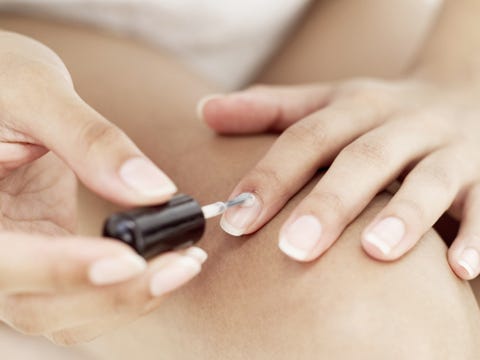 Nailing It
"To maintain manicured nails longer, use cuticle oil daily," suggests Maxwell. "Polish is more likely to chip the drier nail beds get."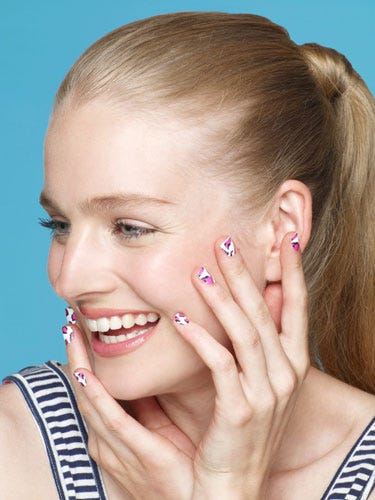 Ponytail Power
"To keep your ponytail super sleek, spray extra-hold hairspray on a clean mascara wand and run it over your hairline to pick up loose frizzies," suggests Townsend.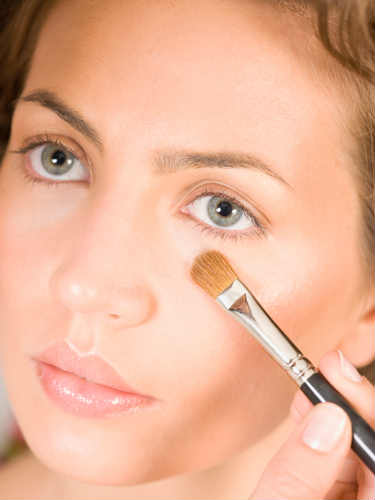 Going in Circles
"Instead of using a concealer that is one shade lighter than your under-eye, use a color corrector to brighten dark circles," Taylor explains.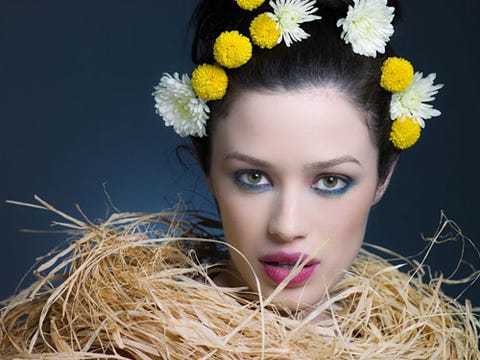 Blue's Clues
"Using a navy eyeliner will make your eyes appear brighter and bigger," Taylor notes.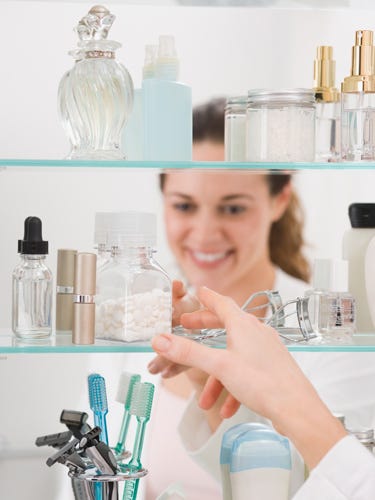 Cabinet Culture
"Save time by streamlining your skin-care regimen and arranging your medicine cabinet more strategically," Vela advises. "Keep your cleaner, toner, moisturizer, and other products in the order that you use them, so you don't have to think about it in the morning."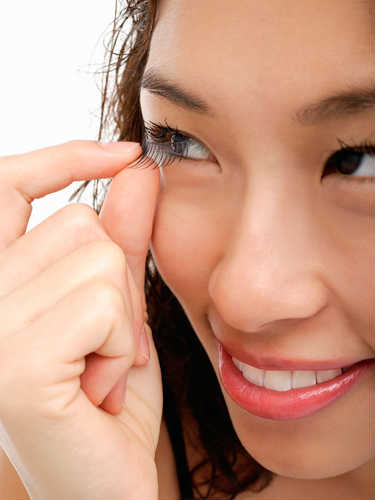 Fabulous Falsies
"When using false eyelashes, prep lash glue by squeezing a small amount onto a clean surface and allowing it to become tacky before you apply it to your lash line," Taylor warns. "This makes it much easier and quicker to apply the lashes without making a mistake."
Beautiful Baubles
"For a glamorous look on the go, dress up your ponytail with a glittery pin or barrette," adds Townsend. "I especially love crystal headbands or pieces of colored satin from the ribbon store."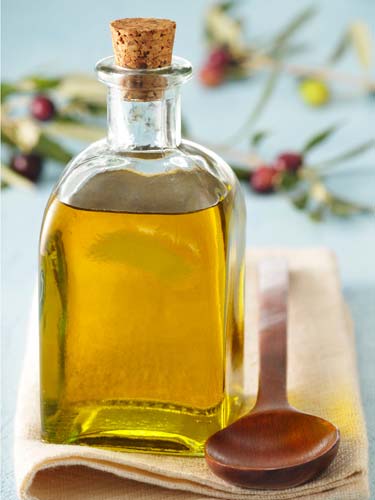 Toning Tonic
"I drink my complexion tonic before going to bed every night," adds Walsh. "It's one-half ounce of extra virgin olive oil mixed with the juice from half of a lemon. Thanks to the antioxidants and good-for-you oils, it nourishes skin and hair, prevents bloating, and promotes regular elimination."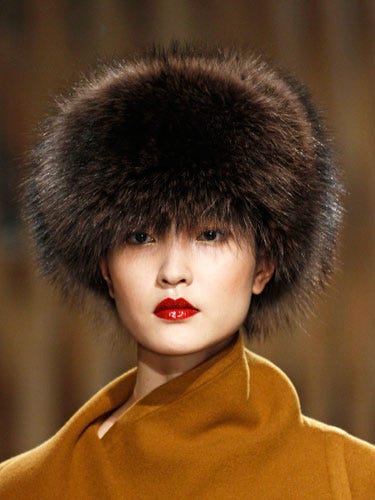 Pout Protector
"To get a good, clean lip look, take a brush with a dab of concealer on it, and use it to clean up the outer edges of the mouth after you've applied color," says Taylor. "This will also make your lips look slightly fuller."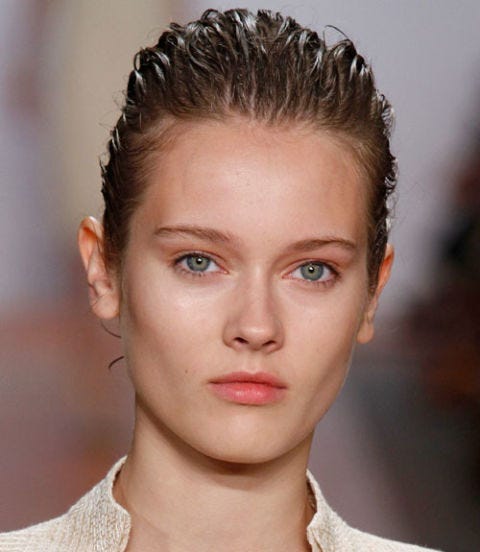 Wet n' Wild
Stuck with greasy strands? Embrace the wet look. To execute: "Lightly mist hair with a water spray, use a medium-control mousse and scrunch copious amounts of the product into hair so it looks wet," advises Guido. "Then push your hair into waves around your face or tuck it back into a bun. If you opt for the latter, use your fingers to comb the base and add texture."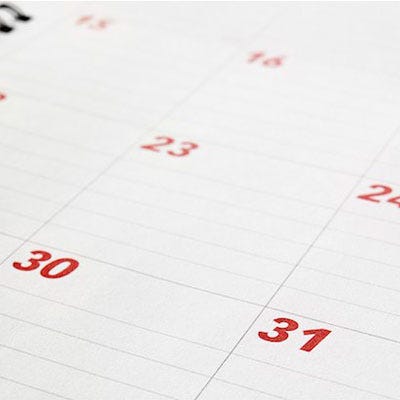 Planner Points
"In order to make your monthly facial appointment a no-brainer, set up reminders in your print or digital calendars to schedule your next session," advises Vela. "Regular facials refine your complexion and reduce the need to hide skin problems with extra makeup."
This content is created and maintained by a third party, and imported onto this page to help users provide their email addresses. You may be able to find more information about this and similar content at piano.io