The 7 Best At-Home Waxing Kits of 2023
Get ready to rip.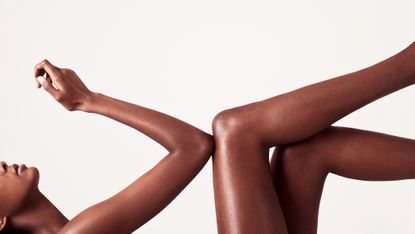 (Image credit: Jonathan Storey)
Marie Claire Newsletter
Celebrity news, beauty, fashion advice, and fascinating features, delivered straight to your inbox!
Thank you for signing up to Marie Claire. You will receive a verification email shortly.
There was a problem. Please refresh the page and try again.
When it comes to the big, wide world of hair removal, personal preference reigns supreme. So, while some may decide to get laser hair removal or use a hair removal cream and others might choose to leave their armpits and bikini area au naturel, you may find that one of the best home waxing kits suits you—and your lifestyle—best. It's pretty inexpensive; hair stays away for around three to four weeks; and it gradually reduces hair growth over time.
When we're talking about waxing the hair anywhere on the body, there are a few important tips to keep in mind. First of all, you need to decide if waxing might not be the best option for you. If you're looking for a long-lasting solution, go ahead and keep scrolling—waxing might be your best bet. But, waxing any area can leave you feeling red for a few days (which is totally normal!), so I recommend checking out Marie Claire's definitive guide to the best facial hair removal devices if that's your priority, as well as our guides to the best razors as well as the best epilators.
Seeing a professional is always going to be the safest bet when it comes to waxing, as you're quite literally ripping wax off of your skin. Also, it's often best to avoid performing bikini waxes on yourself at home—that is one area that should definitely be left to the professionals. When you're ready to book your appointment, make sure to check out our guide on how to make bikini waxes less painful.
That said, there are a handful of well-reviewed home waxing kits that give silky smooth, razor bump-less skin when executed properly. Just make sure you read the instructions *very* carefully before going gung-ho with an at-home option. If you're even the tiniest bit unsure about waxing anywhere on your body at home, book an appointment with a professional who can do it for you every single time. "Many of the products or at home kits for waxing could potentially harm the skin by being too rough for sensitive areas, be difficult to regulate the temperature of which could lead to burns, you also risk the chance of breaking hairs which could lead to hairs becoming ingrown, not to mention at home waxing can be incredibly painful," says Nicole Sandoval, the Senior Director of Learning & Development and Field Training at European Wax Center. "It is best to leave waxing to licensed professionals who specialize in waxing and use a high-quality wax," she says.
So, while you go ahead and grow out your hair, please scroll below to figure out which of the best home wax kits sounds right for you. From strip-less options ideal for the sensitive skin around the bikini line to professional-level kits that will get all your leg hair in one go, these at-home wax kits are the closest you'll get to a professional.
The Best Home Wax Kit for Sensitive Skin
NAIR Sensitive Ready Wax Strips For Face & Bikini
If you're someone whose skin gets irritated easily during the hair removal process, this kit from Nair is a great option to try on the hair all over your body, from your face right down to the bikini line. The kit comes with a whopping 40 strips in varying sizes for your different hair removal needs. Results last up to four weeks and don't require you to heat them up before you use them. The formula also doesn't contain commonly irritating ingredients like dyes or fragrance and is cruelty-free.
Pros: Comes with a post-wax care kit; Can be used on the face; Can be used on the bikini area; Comes with 40 strips.
Cons: Some reviewers said it left behind a sticky residue.
Customer Review: "I've been getting bikini waxes for several months but decided to try these at home. I'm surprised that these work great! The instructions say to use powder in the area before applying the strip so I used baby powder. I tried with and without powder and the powder helped. I preferred the small wax strips as it was easier to position them. If you've never waxed it may be more difficult for the hair to be removed but if you have waxed it will come out pretty easily and the pain was minimal. There was some wax left over but the kit contains a post wax wipe which removed it." — Ulta
The Best Home Wax Kit for All Over
Sally Hansen Hair Remover Wax Strip Kit for Face, Body, and Bikini
This under-$10 waxing kit from Sally Hansen is a quick and easy cure for all body hair, everywhere on your body. There's no need to warm up the wax or cut any strips—this kit comes equipped with pre-cut strips suitable for removing even the shortest, stubbiest hair on large areas of the body. The strips are also outfitted with tiny ridges that attach to every hair for a perfectly smooth finished result. The brand promises up to eight weeks of smoothness.
Pros: Promises up to eight weeks of results; Reviewers say the kits are easy to use; Works for the face; Works for the bikini line.
Cons: Some reviewers say it takes more than one pass to remove all of your hair.
Customer Review: "I like these wax strips because they are so incredibly easy to use and they don't make any mess. I use these on my bikini line when I can't make it to the salon and I have never been disappointed." — Ulta
The Best Home Wax Kit for Legs
Veet Ready-To-Use Wax Strips and Wipes
These top-rated gel wax strips from Veet are formulated with good-for-you ingredients like shea butter, almond oil, and vitamin E to nourish the skin after you remove the hair. The pre-cut strips are dermatologist-tested and will seamlessly remove the majority (if not all) of the hair from the area after just one application. Plus, the formula doesn't require you to heat anything up before you use—which means less mess and less to think about as you use them—and reviewers say they are great for thicker hair.
Pros: Good for use on legs and armpits; Comes with calming wipes for aftercare; Good for the bikini line.
Cons: Cannot be used on the face.
Customer Review: "I've been using these waxing strips for years and they've always worked well for me. I recommend pulling them quickly rather than slowly to avoid sticky residue. My hair is very thick, yet these do a great job at removing all of it. I reuse the same strip until it's no longer sticky/doesn't remove any hair. I only wish more wipes were included." — Target
The Best Home Wax Kit for Pubic Hair
Flamingo Pubic Hair Wax Kit
If you're a big fan of the Flamingo razors (we know we are), consider taking the brand's waxing kit for a spin. These wax strips are specifically designed to be used on the upper thigh and bikini line, but pretty, pretty please note that it's not recommended for a Brazilian wax. This kit specifically stands out from the rest because of the yellow hue of the strips, which makes it crystal clear to see what hair you're removing versus leaving.
Pros: Reviewers say they're easy to use; Yellow color makes it easy to see where you're applying; Good for precision application.
Cons: Some reviewers say the strips are too small to get all of their hair in one pass.
Customer Review: "Amazing! Follow the instructions and it works great. I have sensitive skin and I'm often left with razor burn but these wax strips leave me pain free and without bumps or redness the day after. Plus the results last longer than shaving. Of course there's some pain when removing the strips, it's still waxing, but the after wax wipes provided with this kit allow for immediate relief that lasts." — Target
The Best Sugar Home Wax Kit
Parissa 2-in-1 Roll On Organic Sugar Wax
If dealing with messy application is your biggest pain point with at-home waxing, allow us to introduce you to this easy, clean, and efficient option from Parissa. The roll-on applicator puts the perfect amount of warmed wax onto your skin in an easy-to-rip strip. Just make sure to pull the skin as tight as possible before tugging for the best results. You can buy refills of the wax for a more sustainable approach, and the instructions even have pictures for a super easy application.
Pros: Less messy than other applications; Refillable container; Can be used on the face; Can be used on the legs; Can be used on the legs.
Cons:
Customer Review: "I used this for my underarms and legs. It was super easy to use and the instructions are easy to understand with the pictures! The roller makes it super easy to spread out the wax evenly as well. Would buy again and recommend for anyone wanting an easy waxing experience." — Ulta
The Best Eco-Friendly Home Wax Kit
Nad's Natural Natural Sugar Wax
If you're looking for an all-natural formula, you'll enjoy this sugar wax from Nads Natural. It instantly softens once it gets warmed by your body heat for a no-fuss removal process. What's even better is that these strips aren't one time use—you can wash and re-use them as you please. The formula is 100% vegan and you can use these strips all over your body–including your face. The formula is cruelty-free and the strips are even made from 100% cotton.
Pros: Results last up to eight weeks; Formula is vegan; Formula is cruelty-free; Strips are re-usable.
Cons: Some reviewers said the wax was stickier than other formulas.
Customer Review: "This has been the best wax I've ever used to remove hair from my groin. It's not hot, and if you do it right, it's practically painless. Warm it up just a LITTLE, just to where it's not hard (it should hardly even be warm), and it'll be perfect. Here are a few more tips that have helped: be sure it's thick like a sheet of paper (so not super thick), be sure to rub the wax strip well (but not too much where it goes through), be sure you're skin is pretty taught, and don't pull out/away from your skin as you pull." — Ulta
Best Waxing Strips for Your Face
Athena Club On The Spot Wax Strips for Face
This set of facial waxing strips from shaving and bodycare brand Athena Club is designed to "make home waxing comfortable, quick and painless by removing hair from the root with a vegan formula made of shea butter, coconut oil, and jojoba oil," says Maria Desmarais, Co-Founder and Co-CEO of Athena Club. The set includes 20 wax strip sets, six post-wax wipes, and a calming serum, and promises a mess-free application and a finished result that promises results for up to 28 days. The brand also sells larger-format wax strips for your body, too, in case you need to remove hair from your legs or underarms.
Pros: Good for sensitive skin; Contains a calming serum; Long-lasting results; Great for short hair.
Cons: Can cause redness after use.
Customer Review: "Great product! No negative side effects. Will recommend to everyone." — Athena Club
How to Wax at Home
Waxing at home is generally safe—if you do it correctly. While we recommend against using any wax product that requires you to heat up your own wax at home, wax strips are a great way to achieve your desired hairless effect. Ahead, Maria Desmarais Co-Founder + Co-CEO of Athena Club breaks down how to use wax strips at home.
Read The Directions: No matter which wax strips you use, make sure that you read the directions carefully.
Prep the Skin: Desmarais always recommends doing a strip test "and waiting 24 hours to just make sure you don't experience any irritation before waxing a larger area." After doing the strip test, make sure that the area is clean and dry. "There shouldn't be any product, sweat, or moisture between your skin and the wax strip," she says. For reference, Desmarais recommends that hair be between 2 - 5mm—roughly the length of a grain of rice—for a wax strip to be the most effective.
Apply the Strips: Make sure to apply your wax strips in the same direction as your hair naturally grows and make sure it lays smoothly across the skin.
Pull The Strip: Hold your skin taut with your non-dominant hand as your dominant hand to pull the strip in "the opposite direction of hair growth," says Desmarais. For the cleanest and longest-lasting results, pull the hair quickly—and keep the strip as close to the root as you can. "If you pull too slowly, wax will remain on the skin and the hair won't come off," Desmarais warns.
Take Care of The Skin Afterwards: Make sure to use soothing creams—look for ingredients like aloe—or oils to hydrate your skin and keep irritation at bay. "Some redness is absolutely normal, and may last for a few hours, so don't be worried," says Desmarais "If you are experiencing any discomfort, you can apply a cold compress to the area." Avoid products like deodorants or "alcohol-based products on waxed areas," she notes. Also, stay out of the sun for up to a day after you finish—the skin is extra sensitive during that time.
Pre-Care Tips
To get the best outcome humanly possible, there are a handful of prep and aftercare tips and tricks that will make your results that much better. The first step? Make sure your hair is long enough. It should be about a quarter of an inch long (aka the length of a sprinkle) before considering a wax. Sandoval also recommends skipping coffee and alcohol before your visit. "Caffeine leads to more skin sensitivity and also can up the pain during a wax. It's best to be well hydrated so the skin allows for the hair to be removed easily," she says. And if you're thinking of exfoliating before your wax, make sure to do one that's film-free (meaning that it will wash off completely without leaving it coated in oils. Sandoval recommends exfoliating between "24-48 hours before your wax," and recommends using the European Wax Center EWC Treat Face & Body Exfoliating Gel.
Aftercare Tips
Once your skin has reached post-wax bliss, aftercare comes to the forefront. Taking too hot of a shower, for one, can irritate your freshly-waxed skin. "When showering after a wax, make sure to use warm water. Hot showers can dehydrate skin," Sandoval says. Also, stay away from body washes and other products that contain lots of oils or tend to leave behind a film on the skin, as this can also lead to clogged pores and irritation. Finally, Sandoval notes that you should not book a trip to the spa too closely after you get waxed. "As far as other water you should always avoid hot tubs, lakes, and even saunas right after your wax," she says.
To soothe any lingering redness or irritation and calm down inflammation, she suggests reaching for body lotions and serums packed with ingredients like tea tree oil, aloe vera, chamomile, green tea, and glycerin. Her must-haves? The EWC Treat Ingrown Hair Serum, along with the SlowTM Hair Minimizing Lotion.
Meet The Waxing Experts
Nicole Sandoval has over 18 years of beauty and franchise experience, 14 of which have been spent with European Wax Center. As Senior Director of Learning & Development and Field Training, she leads the development and implementation of world-class, innovative programs and continued education that strengthen the skills and knowledge of the entire franchise. Fueled by her passion for people, she challenges her team to think out-of-the-box to drive change that supports growth and profitability.
Maria Desmarais is the Co-Founder and Co-CEO of Athena Club. Prior to co-founding the company in 2018, she worked for management and strategy consulting firm, McKinsey & Company, where she served as a Business Analyst. After spending two years in the corporate world, she left to follow her dream of transforming the personal care industry and created Athena Club, the first modern CPG company which offers consumers a way to get better quality self-care essentials more conveniently.

Maria earned her B.A in Political Science from Columbia University. Since launching Athena Club, she has received a number of accolades including being named a Forbes 30 Under 30 recipient in retail and ecommerce (2019).
Celebrity news, beauty, fashion advice, and fascinating features, delivered straight to your inbox!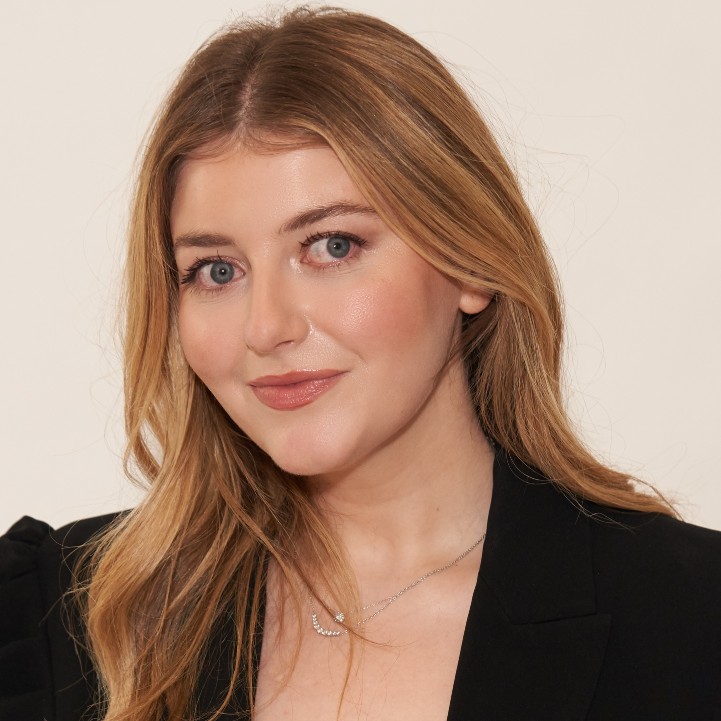 Samantha Holender is the Beauty Editor at Marie Claire, where she reports on the best new launches, dives into the science behind skincare, and keeps up with the latest trends in the beauty space. She has previously written for Us Weekly, Popsugar, Makeup.com, Skincare.com, and Philadelphia Wedding. Follow her on Instagram @samholender.