How to Make Your Bikini Wax Less Painful, According to Experts
It involves a shot of vodka.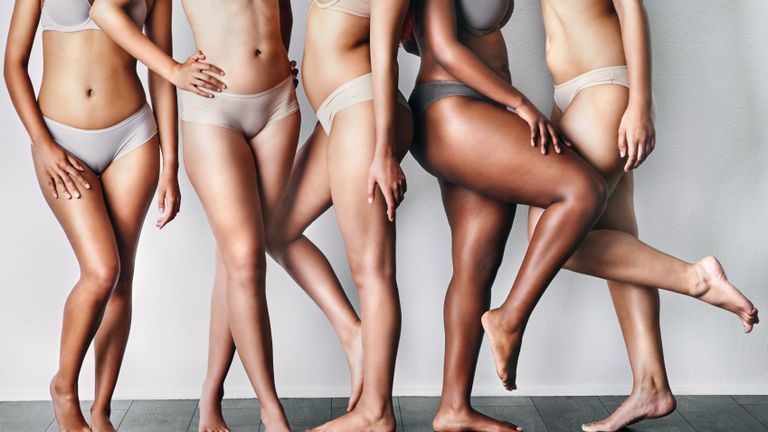 (Image credit: Getty Images)
Looking back on beauty firsts feels nostalgic. At 18, I was anxious to graduate to Grown Woman Status—which, to me, meant putting down my $3 razor and going to a professional to get my first Brazilian wax. I walked into my first wax experience incredibly naïve about the process and didn't know what the hell to expect.
I broke into a nervous sweat the moment my wax specialist started. It was an oh-shit-I-can't-turn-back beauty moment. It was so painful, and I distinctly remember feeling like I hadn't grasped the "beauty is pain" thing until then. And, to be clear, despite gender norms, we all should feel empowered to exercise our freedom to do whatever we want with our body hair.
But here's the thing. Brazilian waxes don't have to be that painful. I now realize there are a few things I didn't do correctly that first time, and it's important to take precautions since our skin there is far more sensitive. But let me be clear: getting waxes will never feel good. It's one of those beauty chores that are worth it afterwards. Like, if you're on the beach in a brand-new bikini you just bought, sipping a margarita, and your lady parts feel as smooth as a newborn baby's bottom.
So that your future Brazilian waxes can feel a little less ouch, I tapped the pros to lay down the laws on what to do to make these feel more bearable. I spoke to Melanie Coba, waxing expert at European Wax Center; Samantha Garlow, wax specialist at Daphne Studio; and Marta Camkiran, Haven Spa esthetician, to learn everything you need to do before, during, and after your Brazilian wax for the smoothest skin.

What to Do Before Your Wax
Believe it or not, the pre-wax process is just as important as after-care to ensure a seamless, easy experience. There are a few key steps to follow before you get waxed:
Make sure you're hairy enough. "It's important to make sure your hair is long enough," Coba explains. "You want it about the length of a grain of rice. But there's no need to trim it if you think your hair is too long—your wax specialist will trim it if needed. A lot of times when people trim they end up going too short."
Moisturize and exfoliate beforehand. "Dry hair and dry skin make it easier for your hair to break when removed," says Coba. "To get the smoothest and long-lasting results, the skin and hair should be healthy and moisture-rich. The best way to prepare is to not shave, and to exfoliate and moisturize routinely. The key to maintaining beautiful skin in-between waxes is exfoliation." Let's place an extra emphasis on exfoliation, because Camkiran also agrees that exfoliating is essential to do a day before your wax. "A day before your wax, I recommended dong a scrub to remove dead skin cells because hair may get stuck, so waxing will be less effective without exfoliation." Herbivore Coconut Rose Coconut Oil Body Polish ($36) is a scrub I always keep in rotation.
If you have a low pain threshold to waxing, take a painkiller. "It's good to take a painkiller two hours prior to waxing," Camkiran suggests. "This will help reduce inflammation of the skin and help with any pain." Garlow is on the same accord, adding that Advil or Ibuprofen can be helpful for pain relief to calm the skin down after the service.
Dear fellow Starbucks Rewards members, I know it's hard, but try to avoid caffeine a few hours before your wax. Might you wonder why? Garlow says caffeine can trigger even more nerves and increase your heart rate.
Apply a numbing cream. This $7 gem has saved my life in the past. "Products that contain lidocaine are helpful because they will temporarily numb the area and prevent pain," Garlow says about what to look for in numbing products.
Last but certainly not least, take a shot of vodka. "Vodka will ease any worries, and take off the edge if it's your first wax and possibly help with pain," Camkiran explains. Cheers to that.
Shop My Fave Body Scrubs For the Bikini Area
What to Do During Your Wax
Take a deep breath and relax. "The number one thing you can do is relax, as much as you can, and make sure you communicate with your wax specialist," Coba advises. "Feel free to ask questions and share any preferences so they can best serve you."
Be sure your specialist is holding your skin taut. "During the service, your esthetician should hold the skin taut to help with the pain. If done by the right esthetician, your wax shouldn't take longer than 30 minutes.
What to Do After Your Wax
Avoid exercise directly afterwards. "You shouldn't exercise or wear sweaty clothes the same day," Coba recommends. "Your skin is so fresh after a wax and the pores are still open and susceptible to bacteria. Instead, just take it easy the rest of the day." Also, Camkiran notes that friction from working out at the gym could cause future irritation on the skin.
Don't apply self-tanner the day of your wax. "If you use spray tan or apply self-tanner, wait until the day after your wax appointment," Coba says. "Or, if you experience irritation, wait until irritation subsides. Freshly waxed areas absorb pigment better so your skin will look smoother and color will last longer when you do it the day after."
Stop tweezing ingrown hairs. "This usually does more harm than good, as guests often tear their skin up trying to get the hair out, which creates scarring and hyperpigmentation," Coba explains.
Get on a regular waxing schedule. "Waxing regularly every four weeks really helps because when you wax too early or too late, the hair is more susceptible to breaking under the surface of the skin," Coba explains. "When hair breaks, it can more easily become ingrown. I always recommend every three to four weeks. Between visits, you should be exfoliating and moisturizing every day. Exfoliating helps to remove excess dead skin while moisturizing helps keep the healthy skin nourished." Camkiran recommends not waxing five days before and five days after your period because in this interval the body is very sensitive.
Avoid super-hot or salty water the day of your wax. "Wait a few hours before hopping into a hot shower to avoid any reaction," Coba says. "After you've been waxing a while your skin will be used to it and much less sensitive to this sort of thing." Garlow agrees: "Avoid soaking in a tub or jacuzzi, saunas, or anything with high heat due to the area being sensitive, which could get bacteria in the area." Camkiran also mentions that salt water from the beach or chlorine from the pool will certainly irritate the skin, so you should wait at least three days.
Don't fuss with the area at all. "Avoid touching your newly hair-free skin," Coba advises. "This will only clog pores and transfer the bacteria that's on your hands onto your newly waxed skin." And you should also avoid skin-to-skin contact.
Don't wear super-tight clothing. "After a wax, wearing loose clothing is important to let your skin breathe," says Garlow.
After waiting a full 24 hours post-wax, exfoliate every single day. "After 24 hours, it is crucial to exfoliate your skin every day to avoid ingrown hairs," Garlow recommends. "Salicylic acid is a great ingredient to look for in a product for exfoliation. Vitamin E and aloe are great options for moisturizing the skin following a treatment."
Do Waxes Get Less Painful Over Time?
The real answer: It's complicated—everyone's body is different. "Waxing is not one size fits all," Coba says. "While every person reacts differently, pain during waxing generally depends on your mindset and general tolerance for discomfort." Coba's rule of thumb is to try a Brazilian wax twice—the second wax is meant to be more comfortable, and the results are smoother and last longer.
"In the short and long term, waxing regularly can transform your skin and hair," Coba explains. "The exfoliating nature of waxing will help your skin to be soft, smooth, and more radiant, while your hair will grow in much softer and sparser. People are always surprised at how quickly their hair changes."
Camkiran explains that with time you'll know what to expect, the shock factor will wear down. "Getting regular waxes will significantly reduce the amount of hair coming back," Camkiran recommends. In a few months, 40 percent of your hair will not be coming back, which will also make the process more comfortable."
How Should You Go About Waxing If You Have Sensitive Skin?
"Exfoliating and moisturizing skin between waxes is key, especially for sensitive skin types," Coba advises. "Ingrown hairs are common in creased areas such as the bikini line, where the skin is pressed together most of the day. Taking an extra second to exfoliate these areas regularly can really help prevent ingrown hairs."
If you're wondering what exactly causes ingrown-hairs, it's clogged pores. "If you're prone to ingrown hairs, we offer The Lotus treatment ($85) at Daphne Spa. This bikini facial targets ingrown hairs, hyperpigmentation, and impurities in the bikini area," says Garlow.
If waxing still doesn't feel right, you should consider sugaring as a healthy alternative, which is another form of hair removal that uses organic wax and feels gentler on the skin. Sugaring is still pulling out hair from the root, but most people find it less painful than waxing, according to Garlow.
"Sugaring does not stick to live skin cells, only to the hair and dead skin cells, which means less irritation and discomfort," Garlow explains. "With sugaring, the entire hair including the root is removed. Over time, the root gets less and less blood supply to it resulting in less hair growth over time. Sugaring thins the hair and eventually kills the hair follicle in total. It's better for people with sensitive skin, because it pulls less on the skin compared to waxing, so it causes less irritation overall."
The Best Expert-Recommended Products for Waxing
Camkiran always advises using Crystal Peel Microderm Soap and a brown sugar scrub, which will help with exfoliation and getting rid of dull dry skin. She also recommends applying Fur Oil immediately after waxing to calm the skin and stop ingrown hairs from sprouting. For even more post-wax treatment, wait a full 24 hours, then apply Princereigns Ingrown Hair Serum, which will also prevent future ingrown hairs.
Shop Camikiran's Go-To Products
"I always recommend using European Wax Center's Smooth Me Ingrown Hair Serum daily, including the day you get waxed, and as your hair grows in," Coba says. "The serum is lightweight, gentle, and alcohol-free with natural amazonian berry extracts and antioxidants to help nourish and comfort skin. It also contains glycolic acid to exfoliate surface dead skin cells and support natural cell turnover to banish those bumps and ingrown hairs. Coba also encourages the use of products from European Wax Center's Strut Lavishly collection for extra exfoliation and hydration so your skin can feel super-smooth for weeks to come.
Shop Coba's Go-To Products
For more stories like this, including celebrity news, beauty and fashion advice, savvy political commentary, and fascinating features, sign up for the Marie Claire newsletter.
RELATED STORIES