The 11 Best Razors for Women in 2023
No more razor bumps, that's for sure.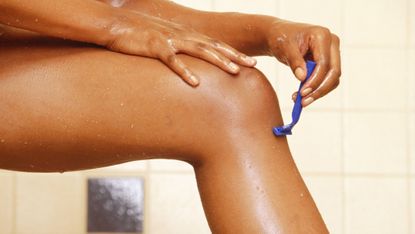 (Image credit: Getty Images/Steve Mason)
Marie Claire Newsletter
Celebrity news, beauty, fashion advice, and fascinating features, delivered straight to your inbox!
Thank you for signing up to Marie Claire. You will receive a verification email shortly.
There was a problem. Please refresh the page and try again.
Buying a new razor isn't something I typically get excited about. For the longest time, I just bought the same razors my mom used from the drugstore and assumed I was good to go. But with so many different styles and new emerging brands on the market, finding the best razor for you has become more of a process—in a good way. Now, instead of spending time and your hard-earned money on at-home laser hair removal devices, you can achieve a similar (and easier!) look at home.
Whether you're new to shaving (we have a whole guide about how to shave your legs if so), a seasoned shaving vet, or someone who only shaves every once in a while, finding a great new razor in 2023 can make all the difference between a super smooth shave and one that leaves you with razor burn, razor bumps, or tons of little cuts. Some of the razors on this list should only be used to shave your bikini line (see: Marie Claire's guide to the best bikini trimmers for more on that), while others are great for shaving the hair all over your body.
Because there are so many options to choose from, we turned to Maria Desmarais, the Co-Founder and Co-CEO of body care brand Athena Club, for guidance.
What to Look For in a Razor
While all razors promise to do the same thing, there are details that make some razors for women work better than others. One of Athena Club's razor kits, for example, has technology that fights irritation and nicks. Equally important to the blades themselves is the razor's handle because it helps to "ensure you have full control while shaving," Desmarais says. "Ours is ergonomic for this reason."
How Many Blades Do You Need?
While you might ignore the number of blades in a given razor, the amount of blades does actually make a difference in the quality of your shave. "When a razor has the appropriate number of blades and they are spaced properly, it allows hair and shaving cream to pass through easily and ensures that no hair is missed," says Desmarais. "This reduces the number of times you may need to pass the razor against your skin, limiting the risk of irritation."
That said, she notes that too many blades can actually harm your shaving experience. Any razor with more than five blazers "can cause razor burn."
The Best Razors for Women
Best All-Around Razor For Women
Gillette Venus Extra Smooth Sensitive 5-Blade Disposable Razors
Over 4,700 five-star reviews don't lie: This classic razor from Gilette does it all. Users claim it's one of the only razors on the market that actually soothes their sensitive skin, while others say it's virtually impossible to cut yourself while using one, even on trickier spots like your knees and ankles. "These razors are so great," wrote one reviewer. "You get a really close shave and I have yet to get any razor bumps/burn or accidentally cut myself with it."
Pros: Good for sensitive skin; Each set lasts a long time; Top-rated.
Cons: Not reusable.
Customer Review: "I buy a pack of these twice a year. They stay sharp longer and seems my stubble doesn't return as fast using these razors. I'm of European descent and have a lot of hair to shave off and these razors stand up to that so well." — Amazon
Best Weighted Razor for Women
Athena Club The Razor Kit
"I personally swear by this razor from Athena Club. I got the Shaving Kit originally and have been swapping out the blades ever since. The handle is sturdy enough to apply the right amount of pressure to my legs, armpits, and bikini line but not so heavy that it feels uncomfortable to use. The rubberized design is also great when shaving in the shower with wet hands so the razor doesn't slip or skid across my skin. I'm usually prone to nicks but I haven't had any since using this—even on my ankles and knees." — Julia Marzovilla, E-Commerce Editor
Pros: Comes in several colors; Blades come on a pre-set cadence so you don't run out; Silicone base doesn't slip out of your hand in the shower; Editor-approved.
Cons: Sometimes the shower holder falls off the wall when the razor is in it.
Customer Review: "I really like these blades. Get them sent every six months and the price is affordable."
Best Duo-Sided Razor For Women
Schick Hydro Silk Trim Style Razor + Bikini Trimmer
Double-sided razors might seem dangerous, but thankfully this top-rated tool is easy to use and you don't have to be concerned with accidentally injuring yourself. The normal straight razor is perfect for large areas or underarms, while the other side with a trimmer is ideal for bikini areas. This trimmer is battery-operated and can be used in the shower or out of the shower if you need to do any specific pubic shaping. With over 27,000 five-star reviews, it's easy to see why people love it so much. Users say that it lasts up to one year.
Pros: Has a waterproof electric razor built in; Gives a close shave; Top-rated on Amazon; Runs on batteries.
Cons: Not chargeable.
Customer Review: "I love this razor! Seriously, I looked everywhere for a good razor and specifically for the bikini area. The the moisturizer around the blade is so nice and creates a smooth shave. The amount of nicks and cuts I have had has gone down since this razor and I don't feel like razor burn is much of an issue. The trimmer is great too for certain areas and add that extra smoothness. You can find replaceable razors at Walmart or Target just get the same brand as the razor. A lot of people complained about the razor not working well and after 3-5 shaves the blade needs to be replaced for better shave and hygiene purposes." — Amazon
Best Razor/Shaving Cream Hybrid For Women
Schick Intuition Pure Nourishment Razors for Women
The inclusion of cocoa butter in the built-in shave gel makes this four-blade razor from Schick's Intuition line feel super nourishing on the skin. Available in three different colors, this razor is outfitted with a pivoting head for an even closer shave. You can even store it standing up so that it takes up practically no space in your shower. Reviewers on Amazon say that the larger format takes some getting used to, but it's still one of their favorites.
Pros: Has built-in shaving cream; Good for first-time shavers; You can buy new blades separately;
Cons: Some reviewers say the razors are hard to clean.
Customer Reviews: "These are my go to razors. One will usually last me about 2 weeks (Shaving 3 times a week). I know it will be different for each person depending on how often you shave and what you shave. I just really enjoy the fact that I don't have to use shaving cream or anything other than the razor really. It cuts my shower time on shave days in half and I don't need other products taking up valuable shower shelf space. I haven't nicked myself yet, the razors are sharp and glide smoothly. I have sensitive skin and haven't received razor burns from these and my legs don't dry out as bad compared to if I used shaving cream. The grip around the handle helps to keep it from slipping and the blades are really easy to change out. Definitely a good price for this product." — Amazon
Best Simple Razor For Women
BIC Silky Touch Women's Twin Blade Disposable Razor, 10 Count - Pack of 12
Need to stock up on razors in a punch? This one single purchase includes 120 (!) of these disposable razors from BIC. The iconic two-blade razor has been a standby for years because they're easy to use, effective, and no-fuss. (If you don't need 120 razors, you can also shop for them in a pack of 10.) Perfect for traveling, they'll get the job done in no time with none of the thrills of some of the other razors on this list.
Pros: Available in a pack of 10 or 120; Affordably-priced; Easy to use.
Cons: Not reusable.
Customer Review: "Have purchased this product in case quantities many times. Use strictly for dry under arm car without any chaffing. Inexpensive enough to use once then throw away. No messy clean up and does the job at hand. Tried others but nothing compares so I highly recommend." — Amazon
Best Electric Razor for Women
Philips SatinShave Advanced Wet & Dry Women's Rechargeable Electric Shaver
The world of electric razors got better with this do-it-all shaver from Phillips. It can be used either wet or dry and is suitable for all hair types. While some reviewers claim that it doesn't leave as close of a shave on some of the harder-to-reach parts of their body, they say that it's a great option for quick touch-ups without having to take a whole shower. Plus, you can just charge it rather than having to change the batteries.
Pros: Chargeable; Can be used wet or dry; Great for travel.
Cons: Might not give as close of a shave on some areas of the body.
Customer Review: "Love how smooth my legs feel after this. Powerful, quick charge and it holds the battery well. I'm getting this as a gift for a few people later. After researching so many, this one is WORTH the price for the bundle. Looking to buy replacement blades for NEXT YEAR, just in case they change models or something because I know this will hold up, and I LOVE it. Works better dry, but no issues using damp/wet." — Amazon
Best Subscription Service
Not only do their razors come in a slew of cute colors (I can't lie—I'm a bit of a sucker for aesthetics), but Billie makes sure that their customers don't get sticker shock when they order due to the pink tax. You get a handy magic holder with whichever razor you choose and two five-bladed blades for just $9. The Four Refill Blades start at the same price as the razor and can be delivered whenever you need them.
Pros: Comes in several colors; You can purchase re-fill blades without needing to buy a new handle; Costs less than $10.
Cons: Some reviewers say the cap gets stuck on the razor.
Customer Review: "This razor glides on my legs and doesn't nick them! The shave is very close and doesn't burn my skin and my legs are smooth afterwards."
Best Weighted Razor For Women
This cute pink (and completely plastic-free!) razor from Hanni reimagines what a razor can and should do. It's outfitted with an extra-long 5" handle, is coated in a powder that actually stops the metal from rusting in the shower, and has a curved cap design that makes shaving to tricky underarm spots a breeze. The slightly heavier base also means that it will glide along your skin without leaving behind cuts here and there. Plus, finger grooves along the handle keep your hands from slipping.
Pros: Plastic-free; Has a coating that stops it from rusting in the shower.
Cons: Comes with a learning curve; Heavier than other razors.
Customer Review: "I used to get horrible razor bumps all over from using typical razors. I had issues with razors somehow irritating my skin while failing at actually shaving the hair off. This razor is worth every dollar. There will be a learning curve so don't feel bad if you have some cuts for the first few times! You'll slowly get the hang of it and have the smoothest skin of your life. Don't press down hard, let the razor glide. I also found that doing shorter strokes works best to prevent cuts." — Sephora
Best Women's Razor For Hard-To-Reach Places
Flamingo Women's 5-Blade Razor
This razor's flexible hinge puts all other razors to shame; it glides so quickly and so easily, you'll wonder how you ever thought shaving was such a daunting task. Flamingo's handle is a little bit heavier than most due to its grip technology—in other words, never face the annoyance of dropping your razor mid-shave again. Users say that this razor is also sharper than others on the market, so you'll get a closer shave. One reviewer said: "Such a smooth razor and love the five blades. And it looks nice and even comes with the holder that works well."
Pros: Comes in different colors; Has a lubricating strip with aloe and shea butter; Has a weighted handle; Comes with a shower hook.
Cons: Some reviewers recommended using shaving cream despite the lubricated strip.
Customer Review: "This razor works great and leaves my skin feeling smooth. Didn't give me any irritation. I love the purple color and that it comes with a hook to hang it on in the shower." — Target
Best Multipurpose Razor for Women
Remington Smooth and Silky Women's Body and Bikini Grooming Kit
This electrical shaving system from Remington comes with a trimmer for easy touch-ups, a separate foil shaver, and an exfoliating attachment to keep your skin feeling smooth. You can use it either wet or dry—and is cordless!—for maximum flexibility as you shave and for ease of use when you're traveling. Reviewers say that they prefer to use it for shaping rather than for a perfectly clean shave, so it's great if that's not the final look you're going for.
Pros: Good for travel; Can be used wet or dry; Comes with several attachments.
Cons: Won't give you a perfectly-clean shave; Runs on batteries.
Customer Review: "This is one of the best electric shaver I've ever tried. It cuts the hair down to stubble and I'm not scared of cutting myself while using it. Cuts through hair very easily and I'd definitely recommend this one for the price." — Target
Best Women's Razor For Travel
Gillette Venus Snap On-the-Go
Just because this five-blade razor from Gillette Venus is small and perfect for your travel cosmetics bag doesn't mean it can't pack a punch and remove all of your unwanted hair when you're on the go. In fact, this little guy features five blades encircled by a ribbon of moisture to double protect you from tiny nicks and cuts, all while giving you a perfectly smooth shave. The water-resistant moisture ribbon also means that you won't have to worry about packing shaving cream into your carry-on.

Pros: Great for travel; Has five blades: Has a moisturizing ribbon.
Cons: Travel case is not leak-proof.
Customer Review: "So cute but mighty. Most of these smaller razors only have 3 blades. This one has 5 blades! They're interchangeable with same brand blades. 5 blades makes for a closer, cleaner shave! Cutest packaging!" — Amazon
What's The Best Way To Reduce Razor Burn?
While Desmarais recommends investing in a high-quality razor first and foremost, she says that the way you prep your skin can help when it comes to avoiding razor burn. "Exfoliating before you shave helps to smooth skin for less irritation," she says. Once you're in the shower, shaving with high-quality shaving cream like Athena Club's Cloud Shave Foam can also help you to avoid irritated skin. After you're done in the shower, immediately hydrate the area you shaved with a luxe body butter or body lotion. Desmarais recommends Athena Club's Dewy Body Lotion to "lock in moisture and soothe your skin."
Does Shaving Exfoliate The Skin?
If you've heard that shaving can exfoliate your skin, I have mixed news for you. "Shaving does remove dead skin cells along with hair, but some people prefer to exfoliate prior to shaving to get skin extra smooth for an even closer shave with less risk of irritation," says Desmarais. If you're looking for a body exfoliator, check out our guide for the best (easy) homemade body scrubs.
Meet The Expert
Maria Desmarais is the Co-Founder and Co-CEO of Athena Club. Prior to co-founding the company in 2018, she worked for management and strategy consulting firm, McKinsey & Company, where she served as a Business Analyst. After spending two years in the corporate world, she left to follow her dream of transforming the personal care industry and created Athena Club, the first modern CPG company which offers consumers a way to get better quality self-care essentials more conveniently.

Maria earned her B.A in Political Science from Columbia University. Since launching Athena Club, she has received a number of accolades including being named a Forbes 30 Under 30 recipient in retail and ecommerce (2019).
Celebrity news, beauty, fashion advice, and fascinating features, delivered straight to your inbox!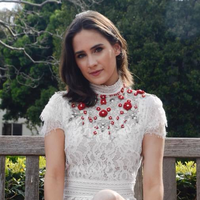 Julia Marzovilla is the E-Commerce Editor at Marie Claire, where she covers everything from the latest beauty and fashion launches and sales to celebrity outfits and news. She also creates shopping guides that span every vertical on the site. Prior to joining the Marie Claire team, she contributed similar shopping stories to sites such as Bustle, InStyle, The Zoe Report, Who What Wear, and STYLECASTER. In her spare time, Julia can be found creating shopping guides for all of her friends, spending too much money on yet another pair of black boots, and cooking in her far-too-small kitchen.