Same Girl, Different Hair
Whoa! What started as a simple color change led to major life impact. Thinking about going blonde? Get more tips and ideas for blonde hair!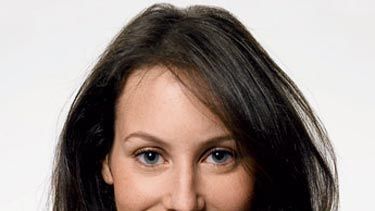 (Image credit: Taghi Naderzad)
I lost my virginity for this story: For 29 years, I'd been true to my brown roots. But, after a six-hour bleaching bonanza at the Rita Hazan Salon, I emerged with a honey-blonde halo. My first reaction? Snow White had morphed... into a Stepford wife. It didn't get better when my friends kept insisting I smile. Why? Blondes aren't allowed to be serious? By nature, I'm not a relentlessly cheerful, chatty person, but there was this new pressure to lighten up. For once, I decided to play along. Out went my black wardrobe, in came ivory and bright colors. I replaced my favorite deep-toned eyeshadows and lipcolors with bronzes and nudes.
Click forward to the next page to see Nicole's new blonde locks.
I even let my hair go naturally curly in honor of my new, bubbly persona. And darn if this wasn't freeing! Friends credited me with inspiring them to experiment with color, my boyfriend admitted enjoying the "novelty" of waking up next to a blondie, and my parents even warmed up to the new me. I won't be blonde forever - I feel sexier as a brunette - but for now, I'm enjoying the sunny side.
-Nicole Pearl, Marie Claire contributing beauty writer
Celebrity news, beauty, fashion advice, and fascinating features, delivered straight to your inbox!