The 22 Best Organic Shampoos for Lustrous Hair
Say goodbye to icky ingredients.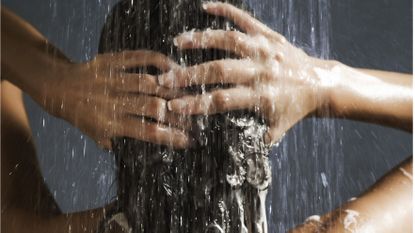 (Image credit: Getty Images/PhotoAlto/Frederic Cirou)
Not all chemicals are bad, but you don't need a long list of them in your hair products. One popular ingredient you've probably skipped over a bunch of times on product labels, sodium lauryl sulfate, actually strips your hair of natural oils you need, leaving you with dry, sad strands. Organic shampoos are just as strong and fortifying as their competitive counterparts. But like the rest of the beauty industry, not all non-toxic shampoos are created equal. It ain't easy being green, but we've found the best of the best completely clean options your hair will thank you later for.
What does "organic shampoo" mean?
Organic, here in the U.S., is a distinction given to produce grown on soil that hasn't been treated with chemical fertilizers. Because shampoos are chemical compositions, definitionally, organic doesn't quite work. Instead, "organic shampoo" is a designation given to products that are clean and natural, formulated without chemicals deemed bad for you or the environment. Also? Sustainable packaging matters, too, in our shared quest to do better.
Do organic shampoos work?
Here's the truth: organic shampoos get a bad rap for falling short on formulations that offer a lackluster lather and a sud-less shower experience. Some of them don't make the cut, that's for sure. But fortunately, there have been many innovations in this clean product category with amazing natural makeup brands and organic shampoos that work well on all hair types and give you the hair growth, nourishment, hydration, shine, and lather you're looking for. These shampoos are free of icky ingredients and are full of rave reviews.